Is US Navy Railgun Electromagnetic Cannon Cost Too Expensive? Despite Drawbacks, Officials Tout New Weapon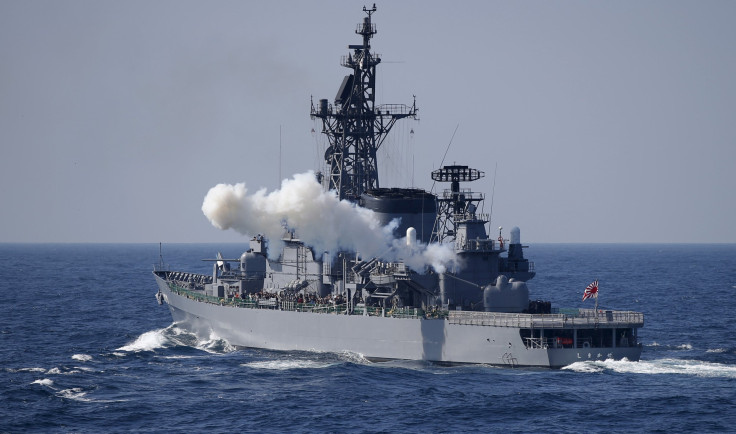 A new high-tech weapon designed for the U.S. Navy could be a game changer during a conflict, but at what cost? Manufacturing the railgun electromagnetic cannon fetches a significant fee, but defense officials have said its potential benefits far outweigh the negatives, Defense News reported.
The railgun's price tag exceeds half a billion dollars, but it can reportedly shoot faster than the speed of sound, at about 5,700 miles per hour, and hit moving targets with more precision than many existing weapons.
"The railgun is revolutionary in terms of how much it can accelerate the bullet," said Tom Boucher, the railgun program manager for the Office of Naval Research. "Powder guns have been matured to the point where you are going to get the most out of them. Railguns are just beginning."
One reason why the Navy may be moving ahead with manufacturing the railgun despite its hefty cost is the existing tensions in the South China Sea, where China insists it has the sovereign right to disputed islands and territories, and is trying to prevent free passage by other nations. The aggressions have prompted the U.S. to posture in the region, deploying four aircraft carriers in an area where officials believe the Islamic State group is increasingly operating.
The U.S. Department of Defense has decided it needs to possess military weapons that can compete with the technology of other countries, including and especially China, the director of the Pentagon's Strategic Capabilities Office told U.S. News and World Report.
"[China] can get the technology right on paper, but being trained to use that in a war is a different matter," Boucher said. "They have tried to diagnose things where we have vulnerabilities. It can be difficult for someone who has microanalyzed that to prepare if our playbook changes, and we believe that is achievable."
The railgun, which officials believe could have its manufacturing cost ultimately reduced to $50,000 each, could become an equalizer for the U.S. if need be. It could also be made available for the U.S. Army for ground warfare.
Currently, drone warfare is a popular choice for the military, as the practice is responsible for considerable military advances, including last month's death of Taliban leader Mullah Akhtar Mansour. Drones are also being used increasingly as a way to keep the deaths of U.S. troops to a minimum, Reuters reported. Ballistics fired from railguns can operate in a similar fashion to drones, but the small fins affixed to them can guide them toward moving targets even more effectively.
Aside from the cost, there are some other drawbacks for the railgun, however. Some of those that have been tested have been limited to being able to fire only a few shots, but scientists are hopeful they'll be able to increase capability to thousands of shots, Boucher told Defense News.
"We are showing our progress, and the proof will be in what we do," he said.
© Copyright IBTimes 2023. All rights reserved.