Russia Taking US Military Sales As Allies Grow Tired Of Slow White House Process To Buy Weapons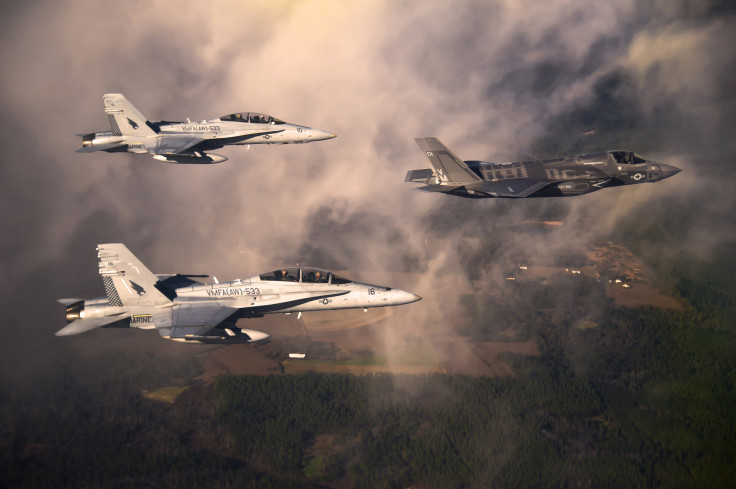 The process of selling U.S. weapons to overseas customers is so cumbersome that it's forcing foreign militaries to buy from Russia instead, the head of U.S. Air Forces in Europe, Gen. Frank Gorenc, said in an interview Monday. The concern is not only that U.S. companies are missing out on billions of dollars in potential sales; it's also causing a breakdown in communications on the battlefield.
"I think if they can't get it from us and they want it, then they go somewhere else," said Gorenc in the Defense News interview, who agreed that customers were being pushed toward Russia and that using different equipment made communications difficult with allies on the battlefield. "I can't do any machine-to-machine interface with them because of the cyber work. Now I have to develop the tactics, techniques, procedures or concept of operations that allows us to work together, and we are going to have to overcome the limitation of not being able to communicate."
His comments come just days after Sen. John McCain, R-Ariz., chairman of the powerful Senate Committee on Armed Services, also complained about how slow the White House and State Department were in approving deals, an issue that he said numerous visiting defense ministers had made to him. "We need to streamline that process, perhaps even with legislation. It's not working," McCain told reporters last week. "These countries deserve a decision. If it's no, it's no. If it's yes, it's yes."
McCain also noted that the United Arab Emirates, Saudi Arabia and Qatar all recently spend billions on Russian weapons while waiting for the potential U.S. sales to be greenlighted and could potentially withdraw from the U.S. deals altogether.
This is bad news for American defense companies, some of which are relying on deals to keep manufacturing lines open and people in jobs.
The delay has been particularly frustrating for Boeing, which had lined up sales of its St. Louis-built F-15 and F/A-18E/F fighter jets to Qatar and Kuwait, respectively. Both deals would have kept the lines open until the turn of the decade and secured thousands of jobs at Boeing and secondary suppliers.
Now Boeing will have to invest hundreds of millions of dollars to preserve its manufacturing lines and begin building dozens of aircraft for its two Middle Eastern customers while it waits for the Obama administration to make the deal, which is being held up while the White House concludes a military funding deal with Israel, said McCain.
© Copyright IBTimes 2022. All rights reserved.
FOLLOW MORE IBT NEWS ON THE BELOW CHANNELS