US Q1 GDP Growth Rate Expected To Slow On Back Of Lower Inventory, Business Spending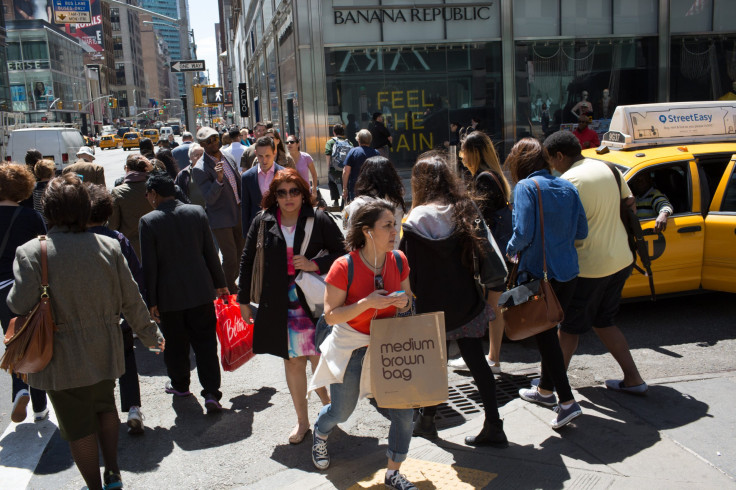 Despite the U.S. goods trade deficit in March narrowing to its lowest figure since February 2015, which will soften its impact on the country's gross domestic product, as well as an uptick in employment, the GDP data to be released Thursday is expected to show the U.S. economy grew at its slowest rate in a year during the January-March quarter.
Polls of economists conducted by Reuters and the Wall Street Journal said the U.S. economy grew by 0.7 percent during the first quarter of 2016, at half the rate of 1.4 percent growth in the last quarter of 2015, and only slightly better than 0.6 percent growth seen in the first quarter of 2015.
The advance goods trade data for March, released Wednesday, showed that while the trade deficit narrowed sharply, it was only because imports fell more than exports, and not because exports increased. That signifies an underlying weakness in both domestic as well as global demand, and the deficit will drag down GDP growth. A big decrease in imports also indicates American consumers cutting back on buying things like new cars and television sets.
However, employment figures have improved steadily over the last quarter, and consumer spending is expected to post a rise of about 1.7 percent during the first quarter despite the indications from goods trade data.
A strong dollar affected U.S. exports, especially in a weak global economy. And a tepid global environment has kept fresh investments in U.S. businesses low, further affecting the domestic economy negatively. Declines are expected in spending on both buildings and equipment.
Companies are also expected to have reduced their inventory during the quarter gone by, after stockpiles grew too large during the slowdown last year. That would mean reduced production, which in turn would be another drag on GDP figures.
© Copyright IBTimes 2022. All rights reserved.
FOLLOW MORE IBT NEWS ON THE BELOW CHANNELS