Usher On Adele Collaboration: 'The World Deserves It'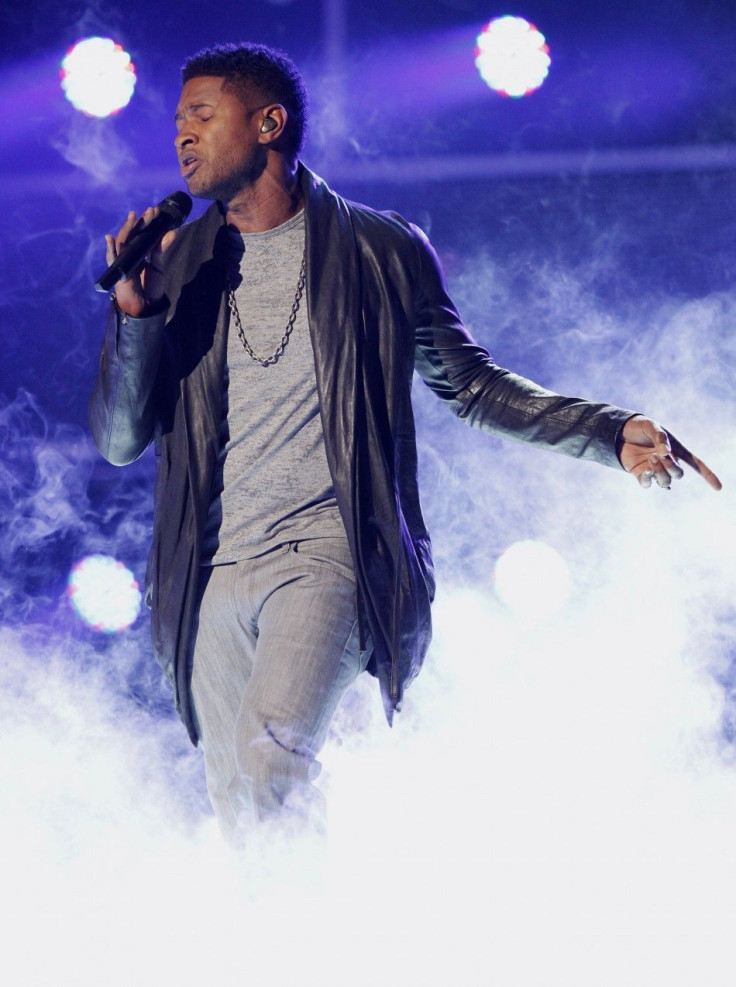 Adele has won the hearts and minds of millions around the world, earning herself a plethora of formal recognitions including a bundle of 2012 Brit and Grammy Awards. Now Adele may have just earned herself an opportunity to work with R&B sensation Usher.
I think the world deserves an Usher and Adele record, Usher said in a radio interview on Kiss FM in the U.K. That's what I think.
Usher was quick to retract some of what he said: It's a rumour now... but I would love to work with her. I think she's incredible as a vocalist and in terms of an artist. Usher said that the collaboration would make sense because both are soul singers at heart. The artist that I think really keeps the integrity of the soul in the music -- I think she does it. We haven't spoken and I haven't spoken to her people.
Usher's interest in collaborating with Adele could have something to do with the fact that Adele is threatening his place as the record holder of most albums sold in one year. Adele's massively successful 21 is second to only Usher's 2004 album Confessions in terms of one-year sales.
The young R&B stud will have a chance to reclaim the glory he's seen during earlier parts of his career for when he drops his new album later this year. The first single from the album, Climax, is a sexy, sultry, Diplo-produced club banger that already has 5.1 million hits on YouTube.
The song features Usher singing a Michael Jackson-like falsetto for the first time in a several years. In the middle of the song, and again near the end, Usher returns to his powerful, modal voice. I'm on my knees / But it seems we're going / Nowhere fast / We've reached the climax, he sings.
The video for Climax opens on a close shot of Usher sitting in a sports car. The video tells the story of two passionate lovers tangled in an affair. The man being cheated on, who's also played by Usher, contemplates how to deal with the situation from his sports car after coming home to see another car there. Usher has visions of driving head-on into another car or charging into the house with a gun tucked in the back of his pants. Each situation plays out in his mind.
The music video ends with the sports car pulling out of the driveway of his girlfriend's home -- leaving it unclear whether the driver actually took action against his cheating partner or whether he decided to leave the situation entirely.
© Copyright IBTimes 2023. All rights reserved.
FOLLOW MORE IBT NEWS ON THE BELOW CHANNELS