Usher, Rich The Kid Robbed In Westlake Recording Studio, West Hollywood
Rapper Rich the Kid and singer Usher were reportedly robbed while they were recording at West Hollywood's Westlake Recording Studio in Los Angeles on Tuesday afternoon.
Multiple gunshots were fired and a bodyguard was beaten up as the assailants left the studio with cash and jewelry. As the men tried to escape, one of them fired as many as ten rounds in the air, TMZ reported. It is unknown if the bullets hit anyone but at least one person was pistol-whipped by the robbers. On information, police surrounded the studio and began searching the nearby blocks for the suspects.
Usher was inside the studio at the time of the robbery but Rich the Kid was outside. Police believe the latter was the target of the robbery since he had posted a picture of himself standing in front of a Lamborghini with a huge wad of cash on Instagram, just a couple of hours earlier. Neither of them was harmed or injured in the robbery.
Local news channel KCBS Los Angeles reported that the police gave a partial description of the shooting suspect. He was wearing a blue shirt, blue jeans and driving a silver colored car. They also said there were five men involved as well as a blue colored high-end car, possibly a Lamborghini.
However, this isn't the first time Rich the Kid was robbed. In 2018, he was attacked and injured during an armed home invasion robbery in downtown Los Angeles. A pair of masked men entered the Los Angeles home of Tori Brixx, the rapper's girlfriend, and demanded cash and jewelry. He tried to fight them off and was beaten up. He was hospitalized post this incident. The rapper, known for flaunting his wealth, bought jewelry worth $78,000 within a week of the robbery in 2018.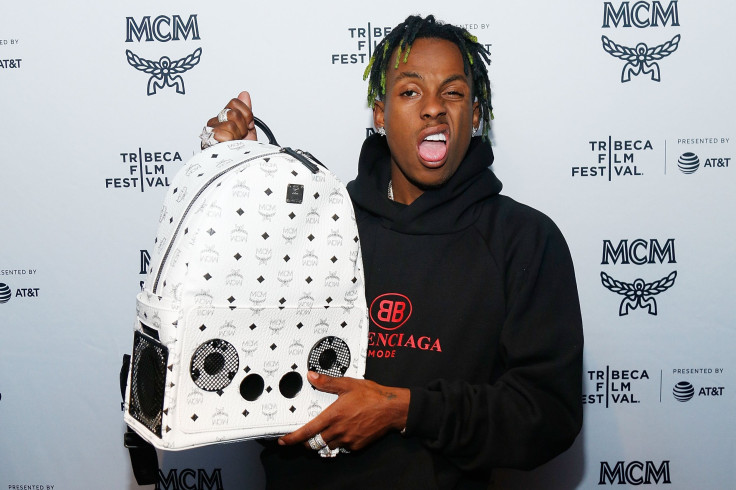 © Copyright IBTimes 2023. All rights reserved.