Utah Avalanche Victims Identified After Winter Snowpack Kills 4 Skiers
Authorities in Utah released the names of four skiers who died after getting buried in an avalanche during a backcountry expedition over the weekend.
The U.S. Forest Service's avalanche center reported that eight skiers were buried and four were killed while skiing the backcountry trails in an area called Wilson Glade, just outside of Salt Lake City.
The Salt Lake Tribune identified the dead as Sarah Moughamian, Louis Holian, Stephanie Hopkins and Thomas Louis Steinbrecher. All of the victims were in their 20s.
The newspaper added that six of the eight people caught up in the avalanche were buried, though two of the six were able to free themselves. The eight skiers were in two separate parties when a so-called "hard slab" broke free at 9,600 feet.
The Salt Lake County Sheriff's Office reported that all of the skiers were well-prepared and well-equipped for going off-trail.
The Utah Avalanche Center reports it was an active few weeks, with nearly 40 avalanches reported through January. Area police said the face in question was "pretty unstable."
"The instability lingers for long periods of time and now it's buried and in the lower portion of our snowpack," avalanche forecaster Craig Gordon was quoted as saying. "Each time we load that with either new snow or wind, it reactivates the dormant layers [and] brings them back to life."
The newspaper adds that crowded conditions could've been a factor in the accident, as more and more tours are causing dense conditions for those seeking fresh snow. With social restrictions limiting social activity, more people are hitting the slopes in general.
This was at least the second fatal avalanche in the region. A skier-triggered collapse in January left one person dead, the state avalanche center reported. Gordon added the area remains unstable, noting that avalanche conditions could "get super crazy."
It's been a particularly deadly winter for natural disasters. Thousands of people were displaced by a January landslide in Norway. In India, at least 18 people were killed after a piece of a glacier broke free and caused a devastating flash flood.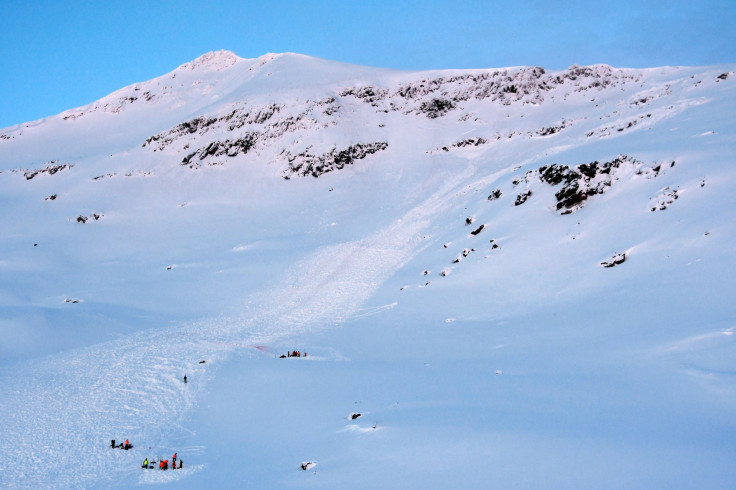 © Copyright IBTimes 2023. All rights reserved.
FOLLOW MORE IBT NEWS ON THE BELOW CHANNELS