Utah Man Charged With Assault For Following Dog Walker Home, Knocking Her Unconscious
KEY POINTS
John Paul Daley has been arrested on felony charges of aggravated burglary, aggravated assault
The victim was not previously known to him
The victim received several stitches and staples on her head and temple area
Daley kicked a security guard and attacked a medical technician at the hospital
A Utah man was arrested on charges of assault for allegedly striking a dog walker unconscious after following her home.
John Paul Daley, 46, of Washington County was arrested on felony charges of aggravated burglary, aggravated assault and other misdemeanor charges. Daley allegedly attacked the victim at her home after he met her during a dog walk. The victim was not previously known to him, according to the arrest affidavit.
Daley followed the victim to her home and entered her house despite the woman telling him that she was uncomfortable. She did allow the suspect to use her bathroom, but when she asked him to leave, he began yelling at her. He then reportedly grabbed a metal object from inside the house and struck her head with it, local news outlet KUTV reported.
The woman said that she fell unconscious. Eventually, she woke up in her shower stall and heard the suspect breaking things. She finally managed to crawl out of the restroom and escape through a backdoor.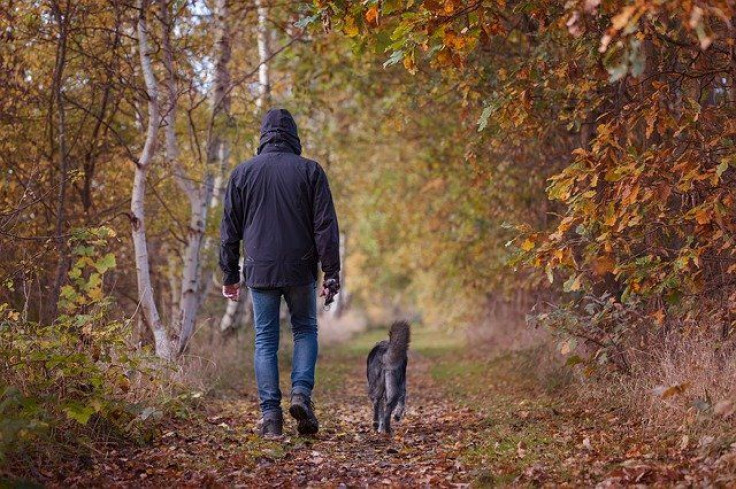 When police arrived at the scene, the victim was lying in the street. She was taken to a hospital and received "several stitches and staples in her temple and head area."
An officer also saw the suspect being held face down on the ground by two men attempting to detain him. When the suspect was handcuffed by the officer, he continued to fight and yelled to the two men that he was going to kill them.
The suspect continued to be violent when he was brought to a hospital. He kicked a security guard in the leg and attacked a medical technician. Medical reports showed that Daley had alcohol in his system, according to local news outlet Gephardt Daily. After being medically cleared, he told officers that he didn't have any memory of the incident.
Daley was in custody without bail at Purgatory Correctional Facility, the county jail of Washington County.