V Is First Ever Korean Soloist To Simultaneously Debut Two Songs On Billboard Global Chart's Top 10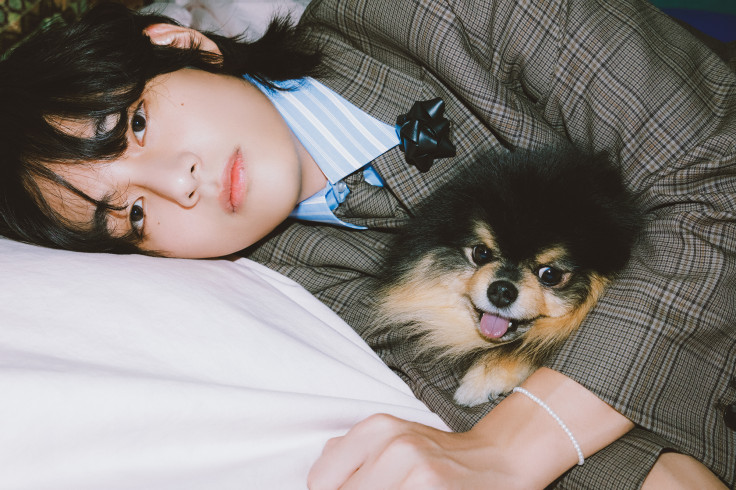 KEY POINTS
V's song "Love Me Again" entered the Billboard Global Excl. U.S. chart dated Aug. 26 at No. 6
His other song, "Rainy Days," debuted on the same Billboard Global Excl. U.S. chart at No. 8
V is slated to release his highly-anticipated solo debut album, "Layover," on Sept. 8
After entering the Billboard charts in 2022 with his solo song "Christmas Tree," BTS V made a big comeback this year as the two pre-release tracks of his soon-to-be-released solo debut album, "Layover," debuted on Billboard Global Excl. U.S. chart simultaneously.
"Love Me Again" and "Rainy Days" by V — real name Kim Tae-hyung — debuted at No. 6 and No. 8 on the Billboard Global Excl. U.S. chart dated Aug. 26.
This feat makes the 27-year-old K-Pop idol the first Korean soloist to simultaneously debut two songs on the Billboard Global Excl. U.S. chart's top 10.
According to a tweet by @charts_k, a 2.3-million-follower fan account that posts updates, charts and translations about BTS, "Love Me Again," which is described by BigHit Music as a light R&B track that highlights V's baritone voice, recorded 37.3 million streams and 19,000 equivalent album units sold.
Meanwhile, "Rainy Days," which blends V's voice with the "sound of rain, tugging at the listener's heartstrings," recorded 36 million streams and 18,000 equivalent album units sold.
Per Billboard Charts, "Love Me Again" also debuted at No. 96 on Billboard's Hot 100 chart this week. It is V's second solo entry on the chart following his song "Christmas Tree" last year.
BTS' V recorded the song "Christmas Tree" for the soundtrack of the South Korean drama series "Our Beloved Summer," released on Dec. 24, 2021.
V is slated to drop his "Layover" album on Sept. 8. His solo debut album will feature six tracks – five songs and one bonus track. Each, except for the bonus track, will have a music video.
Aside from the pre-release tracks "Love Me Again" and "Rainy Days," new songs "Blue," "For Us" and "Slow Dancing" will also be included in the tracklist. The bonus track will be a piano version of "Slow Dancing."
Alongside "Layover's" official digital release, its physical album will also start shipping. The physical copy of "Layover" comes in three versions, currently available for pre-order via Weverse Shop and other music stores.
All album versions of "Layover" will include a photo book, lyric books, postcards, photo cards, a poster, a checklist, a personal letter from V and the CD.
In other news, BTS V's beloved fur baby, Yeontan, is also featured in the different content for the idol's upcoming solo debut album.
A pixelated art of Yeontan's face was used as the thumbnail for some of the press releases for "Layover," as well as the thumbnail for V's album on Spotify.
Yeontan also starred with his fur dad in the different concept photos released for "Layover" and was the muse for V's "Rainy Days" music video, even when V couldn't bring him to Spain for the filming. V filmed with Yeontan's lookalike, Rocky, instead.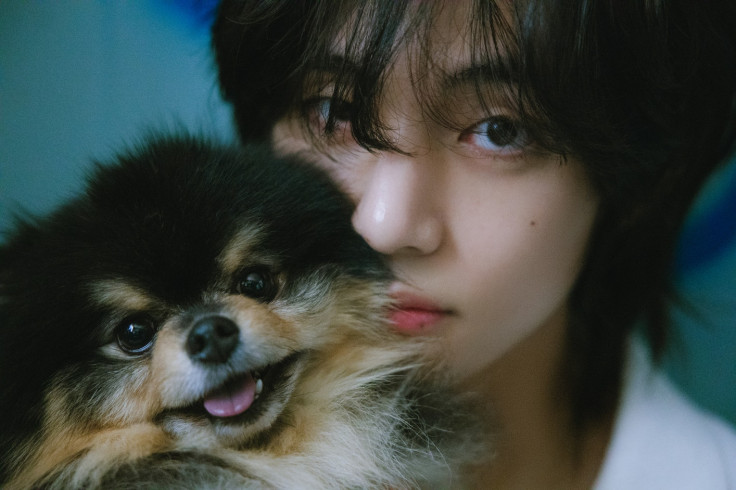 © Copyright IBTimes 2023. All rights reserved.