'V Rising': New Map, Enemies And Abilities Coming In 2023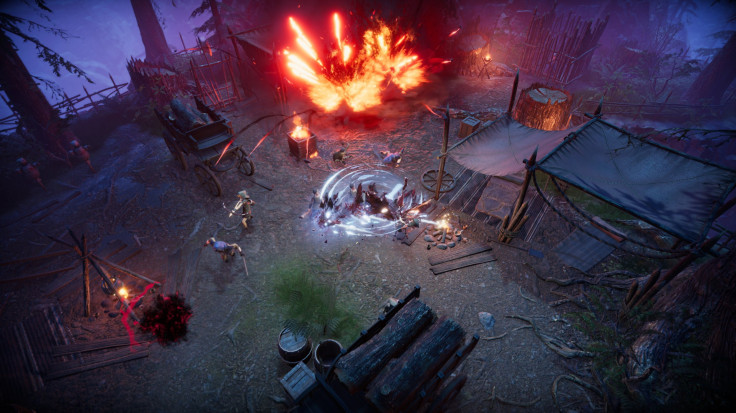 KEY POINTS
Stunlock is working on releasing a bigger map with redesigned locations and new areas
Vertical castle building will be added to the game in a future update
The developers are also working on QoL updates, as well as new enemies, weapons and vampire skills
"V Rising," Stunlock's open-world vampire survival game, was met with critical and commercial success when it first entered early access this year, and it's already setting its sights on becoming even bigger and better come 2023 with the announcement of a big expansion on the horizon.
"V Rising" will be getting a massive revamp sometime next year, according to a devblog post. Though not everything is set in stone just yet, here's what players can expect to see in the coming months.
New Areas and Map Changes
The developers said that the current version of Vardoran is much smaller than what they want it to be. As such, they'll be reworking bits of the map to feature more variety, improved layouts and completely new areas for players to explore.
Changes and additions range from updated visuals to higher-density resource spots and an entire biome that has never been seen before in the game.
New Enemies and Abilities
The bigger map will also come with new enemies and V Blood bosses to fight. Potential boss concept art showed a sorceress wielding a wand and a tome. Meanwhile, an in-game mockup featured a large, armored soldier equipped with an oversized halberd.
Defeating V Blood bosses will reward players with new abilities, but these are being kept under wraps at the moment.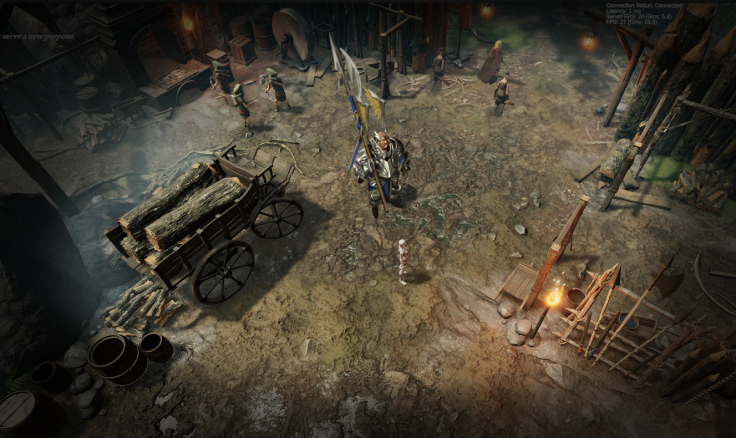 Ability Augmentation
Speaking of abilities, players will soon get the ability to modify their vampire's skills by using jewels that grant bonuses, which range from simple stat bumps to effects that interact with status conditions like Freeze and Chill.
This also comes with reworks to each of the magic schools. Blood magic, for example, will feature more life-leech debuffs, while Unholy magic will have more ways to summon undead minions.
Castle Building Improvements
The developers are currently experimenting with multi-floor castle building, which should allow for more compact castle designs that will relieve some of the stress related to land management and in-game territorial disputes.
Stunlock is actively aiming to get this feature out in 2023, but the developer is unable to make any promises just yet.
Quality of Life and Experimental Changes
Item sorting and inventory management are due to get major improvements next year to save players from the hassle of juggling their loot between base containers.
Stunlock also noted that it has a "wishlist" of features that it wants to implement in the future. These include:
Light switches
Coffin benefits
Servant interactions
Secret passages and doorways for base building
Players will be forced to make a new save once this update goes live, so be prepared.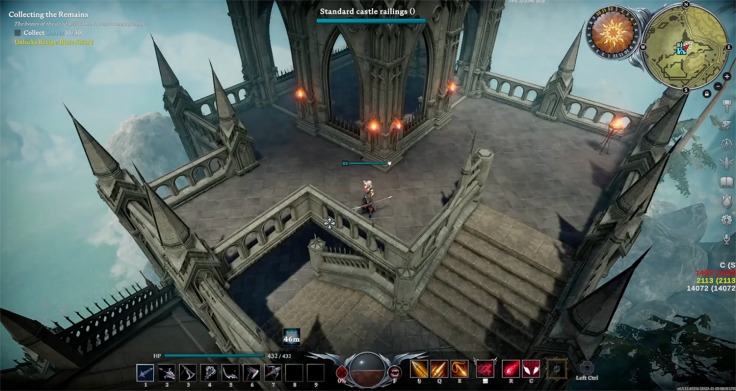 © Copyright IBTimes 2023. All rights reserved.