VA Is Broken: Death, Medical Mistreatment, Claims Backlogs And Neglect At Veterans Affairs Hospitals And Clinics [EXCLUSIVE]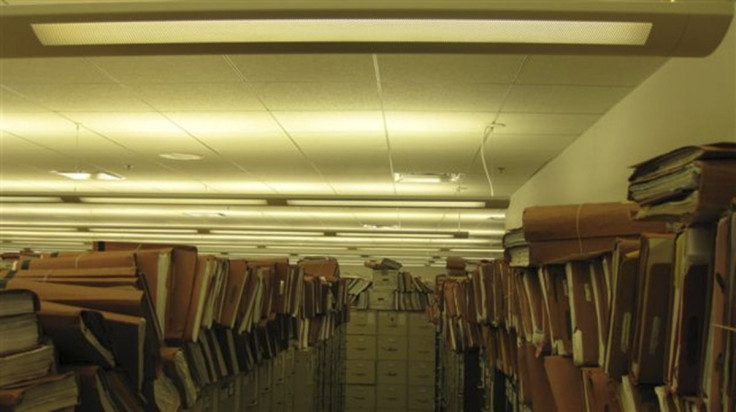 In May, 2008, 75-year-old Jim Workman, a retired Air Force colonel, entered an emergency room at a Department of Veterans Affairs (VA) hospital in Biloxi, Miss., complaining of shortness of breath, coughing and fever.
A chest X-ray was ordered, and the radiologist discovered a two-centimeter mass in Workman's lung. He didn't tell Workman directly but noted the finding, and recommended an immediate follow-up in an electronically signed note sent to Workman's primary care doctor at VA.
But that doctor never bothered to look at the note, nor the X-ray. Nearly two years later, Workman was diagnosed with lung cancer. He died in January 2011.
"This should never have happened," Workman's widow, Sheila, told International Business Times in an exclusive interview. "Jim would have lived a lot longer if it weren't for VA. They dropped the ball. I miss my husband every day."
Sheila sued VA for failing to diagnose and treat her husband's cancer and was awarded $250,000 in March.
Frighteningly, this story is not an anomaly. It is increasingly typical of the inadequate treatment veterans receive at VA hospitals and clinics.
In 2010, Korean War veteran Gary Willingham, 80, went to the VA hospital in Dallas for what his family believed would be a short operation to remove a tumor from his neck. But the doctors accidentally clamped off his carotid artery and starved his brain of oxygen for 15 minutes. He had a massive stroke, which rendered him paralyzed and unable to eat or drink on his own. He died a year later.
Willingham's family was never informed about the ghastly mistake made by VA doctors, his daughter, Sydney Schoellman told IBTimes. "I only found out after digging deep into the file," Schoellman said. "He suffered the rest of his life because we were not told the truth. We would never have approved the subsequent surgeries. They took away my father's dignity. It was horrible."
Schoellman filed a lawsuit against VA for medical malpractice and wrongful death. "They tried to shortchange us and fought us every step of the way … for almost a year," she said, adding that the family ultimately settled for the maximum amount, $250,000.
But Schoellman contends that it was never solely about the money.
"I wish they would push (VA Secretary Eric) Shinseki and ask him what the heck is going on at VA," she said. "No one is ever held accountable."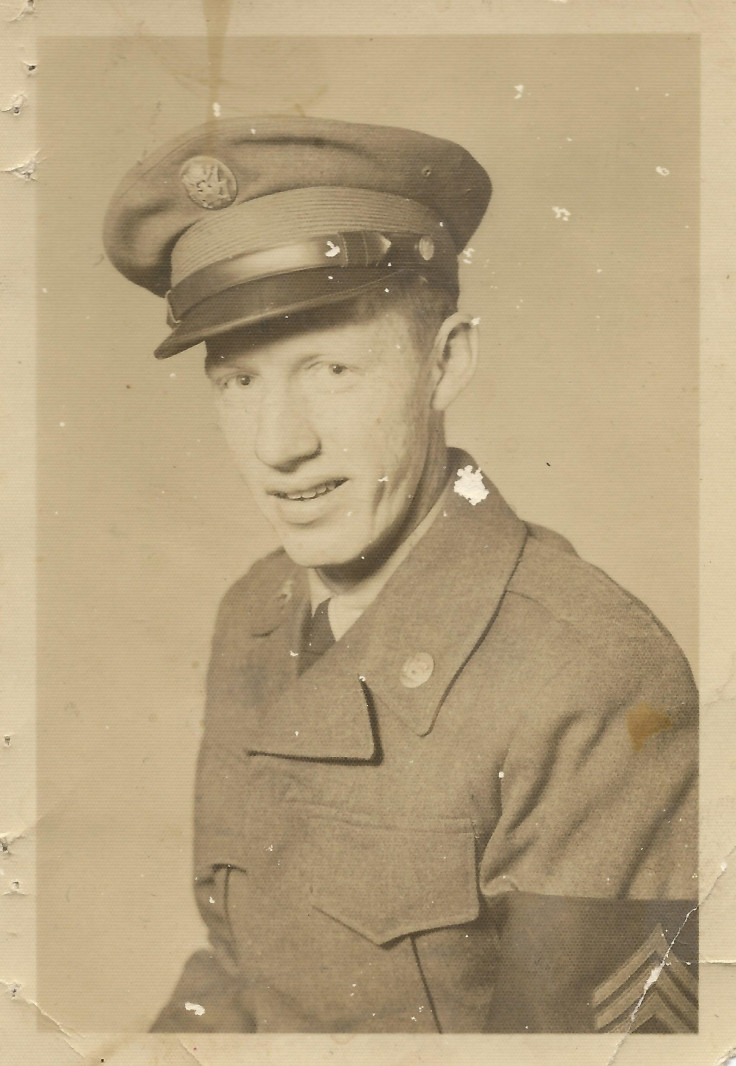 One presidential administration after another has vowed to fix the embattled VA, which employs more than 300,000 men and women and is the second largest department in the federal government after the Pentagon. President Obama has even increased VA's annual budget to an all-time high of $150 billion. But VA's health care system continues to worsen in more and more dangerous ways, severely underserving the nearly 7 million veterans who rely on the network for care annually.
In just the past year, we've learned about at least 21 preventable deaths of military veterans at VA facilities across the nation as well as the spread of infectious diseases at these hospitals and clinics. In addition, there is evidence of bonuses awarded to executives at troubled VA hospitals and a lengthy ongoing disability claims backlog. Meanwhile, frustrated lawmakers hold hearings on VA shortcomings, adopt new rules in hopes of turning the VA around, and even create websites highlighting VA's many problems -- to no avail.
"It's become apparent to me and many others that there is a culture of complacency among the agency's middle management," Rep. Jeffrey Miller (R-Fla.), chair of the House Veterans Affairs Committee (HVAC), told International Business Times. "These mid-level managers know that as federal employees there is a good chance they'll have their position longer than I will be chairman of oversight, and longer than the VA secretary will have his job. They're evidently willing to just wait out those of us who are trying to change things, and unfortunately the consequences are as serious as life and death for our veterans."
Relations between the agency and Congress have deteriorated in recent months, with many lawmakers voicing displeasure over VA's unwillingness to release reports and statistics about the agency's performance. Congress has more than 111 pending requests to VA for answers on such things as questionable spending practices, performance standards for mental health care and the breach of VA's computer network, some more than a year old, says one high-ranking Congressional staffer who asked for anonymity because he works closely with VA. But these queries have been met largely with indifference and even defiance.
Preventable Deaths
Of the nearly two dozen preventable deaths at VA hospitals recently, three occurred in Memphis. One of the patients died after being given a drug despite a documented allergy to that medication. Another died from a lethal dose of a painkiller. A third died because the staff did not give the patient the proper medication.
And last week, CNN reported that at a VA medical center in Columbia, S.C., six veterans waiting months for basic gastrointestinal procedures such as a colonoscopy died because their cancers weren't caught in time. There were also five avoidable deaths in Pittsburgh and four in Atlanta.
"As we dig through the medical centers, we find that a number of deaths could have easily been prevented; it's inexcusable," Miller said.
Beyond the many deadly medical errors at VA facilities, unhealthy sanitary conditions are another scourge. For example, in St. Louis, more than 1,800 patients at the VA hospital may have been exposed to HIV and hepatitis in 2010 as a result of contaminated dental equipment, according to a posting on HVAC's accountability website. A separate report on the Website claims that for nearly 18 years unsanitary practices at the Dayton VA Medical Center potentially exposed hundreds of patients to hepatitis B and hepatitis C.
Disability Claims Debacle
VA's disability claims backlog is perhaps even more troubling because it affects hundreds of thousands of veterans. According to VA's Monday Morning Workload Report, the backlog of new and reopened disability claims stands at 711,775. Which is actually good news, because it is down from a peak of nearly 1 million this Spring.
But what has gone unnoticed is that the number of claims that are being appealed because the veteran disagrees with VA's decision or argues that the VA gave the wrong disability rating is up: According to VA, 266,179 appealed claims are pending, compared to 182,000 in 2010. President Obama and VA Secretary Eric Shinseki have promised to eliminate the disability claims gridlock by 2015.
"Veterans are waiting five years or more," for appeals claims to be heard, said Joe Moore, a partner at Bergmann & Moore, a law firm managed by former VA litigators that specializes in disability appeals. "No veteran should ever face stacks of medical bills, eviction, or other problems because VA let the veteran's disability claim appeal gather dust for five years."
Lack of Accountability
Most VA observers contend that the problems in the department stem from a layer of lax middle managers who are not held responsible for outcomes in facilities or groups under their supervision. According to a Government Accountability Office report issued in July, VA routinely rewards incompetent managers with bonuses although they have allowed obviously poor conditions to fester and have shown little interest in fixing the problems veterans face.
"The performance pay policy gives VA's 152 medical centers and 21 networks discretion in setting the goals providers must achieve to receive this pay, but does not specify an overarching purpose the goals are to support," the GAO report noted. A May 2011 GAO review of one VA medical center found that it "did not conduct a formal evaluation of its performance award program, as required. A review of the same medical center about a year later found the identical problem."
A VA accountability website launched this summer by HVAC notes that in Washington, D.C., Diana Rubens, the VA executive in charge of the nearly 60 offices that process disability benefits compensation claims, collected almost $60,000 in bonuses while presiding over a near seven-fold increase in new backlogged claims, pending more than four months.
RimaAnn Nelson, until recently the director of the St. Louis facility where HIV and hepatitis exposure is believed to have occurred, received nearly $25,000 in bonuses since 2009.
And despite four preventable patient deaths at the Atlanta VA Medical Center, three of which VA's inspector general linked to widespread mismanagement, former director James Clark received $65,000 in bonuses over four years.
"When I see these deaths occur at VA medical centers that were preventable and people associated with that center getting a bonus, it doesn't take a rocket scientist to figure out that lower-level employees are watching all this and feel as if they don't have to be transparent either," Miller said. "It is an embedded culture."
The VA declined to comment on any of the specific allegations of mismanagement and medical mistreatment raised in this article. However, the department provided IBTimes with this statement:
"At VA, we are privileged to serve and care for America's veterans. We have made significant progress to transform VA to better serve veterans both now and in the future, and we know that more must be done."
The statement continued, "Since 2009, we have enrolled two million more veterans for VA health care, reduced veterans' homelessness by 24 percent, and provided educational benefits to more than one million veterans, service members and family members through the post 9-11 G.I. Bill program."
What Can Be Done To Change VA?
Gene Jones, a board member at Veterans for Common Sense (VCS), a nonprofit veterans advocacy organization, insists that VA's biggest problems won't be fixed until the agency is shaken up by layoffs and other punitive measures. "Why can't Shinseki fire more undersecretaries and other middle management types who are not doing their job?" Jones asked, while conceding that it is extremely difficult to demote or let go VA senior executives, many of whom have job protection under government employment rules.
"Maybe Shinseki needs more power, not less," Jones said.
Thomas Bandzul, a legislative attorney for the nonprofit Veterans and Military Families for Progress, is not sure that giving the secretary greater leeway in personnel decisions would help. He views VA as a rogue agency with few constraints and no one inside or outside of VA to compel the department to improve.
"If a law is passed that calls for changes, it has to be enforced, and there is no enforcement within the VA system," Bandzul said. "Necessary laws are either not implemented or ignored until the courts force the VA to comply with the law. But even the courts have extremely limited jurisdiction. Simply put, there¹s no policeman on the block to make VA behave."
However, HVAC Chair Miller is more optimistic about his committee's ability to encourage change at VA and provide benefit improvements for veterans. He points to recent legislative successes that, for example, strengthened the GI bill against scam artists, offered more funding for mental health care and increased coverage for burials. Miller adds that HVAC will continue to hold hearings that examine VA's lack of accountability, such as in giving out undeserved bonuses.
And Miller told IBTimes that he will use the committee's subpoena power if the department continues to fail to respond to requests for information.
"I'd rather not do this through the subpoena process; it puts you at odds," Miller said. "But at this point that is definitely an option. The vast majority of the 300,000 VA employees are doing a great job, but it's time we put all VA employees on notice that they are accountable. Enough is enough."
© Copyright IBTimes 2023. All rights reserved.