Valentine's Day For Students: Celebrate On A College Budget With Cheap Party, Gift And Outfit Ideas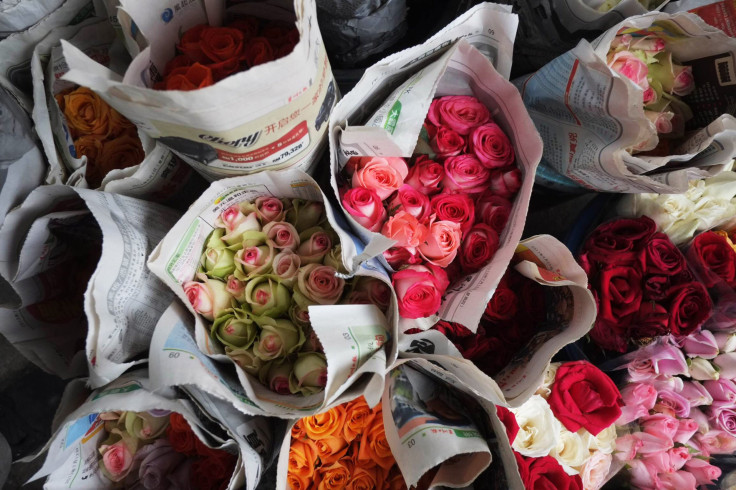 Valentine's Day has some people excited with butterflies in their stomach and others dreading the public displays of affection. College students in particular are often faced with the prospect of either spending the day with a loved one or being single-and-ready-to-mingle on a tight budget.
But even if you're young, Tuesday's celebration of day of love and appreciation need not be expensive or lavish. Here are a few inexpensive ideas and budget-friendly ways to spend the holiday without draining your wallet.
Gifts For Him/Her
Stores with inexpensive clothing and accessories are accessible in most populated areas around the country, making last-minute gift shopping for college students on a budget very possible. Shops like Forever 21 and H&M have countless clothing options, as well specialized departments for Valentine's Day-themed gifts.
A box of chocolates and bouquet of flowers for her show appreciation and thought and vary in price. However, most supermarkets and grocery stores like Whole Foods and Trader Joe's have both items for purchase on Valentine's Day for relatively cheap. While pop culture may make it seem like Valentine's Day is all about women, you can get gifts for him, too. Show some love with a gift like a teddy bear, box of chocolates or a handsome bottle of cologne without spending too much.
Party Themes And Outfits
Valentine's Day falls on a Tuesday this year, and while many students have class and studying to fill up their nighttime schedules, several will use it as a time to celebrate and enjoy. For those looking for cute and inexpensive party outfits, Pinterest has thousands of ideas for outfits, ranging from flirty floral dresses to red-inspired ensembles.
For those planning on hosting a shindig at their apartment or dorm room, Party City has dozens of options for décor that won't amount to a ton of money spent out-of-pocket.
Meals To Make At Home
Romance is always amplified when a significant other makes the meal at home, and with websites like Food Network, it becomes easy and affordable to whip up a loving dinner. Some ideas include baked salmon, filet mignon, grilled chicken or vegetable pasta. Just make sure not to skimp on the chocolate-covered strawberries and champagne.
Books To Read
Single and taken bookworms who would rather stay in with a book than go out, have no fear: There are countless of books to read on Valentine's Day, even if that means skimming materials needed for next day's class. Kindle and Audible have tons of titles available to electronically read on devices or smartphones so staying entertained on Tuesday night won't require you to go out and be around the lovebirds.
© Copyright IBTimes 2023. All rights reserved.
FOLLOW MORE IBT NEWS ON THE BELOW CHANNELS