Valve Announces SteamOS, Release Coming 'Soon' As Free Download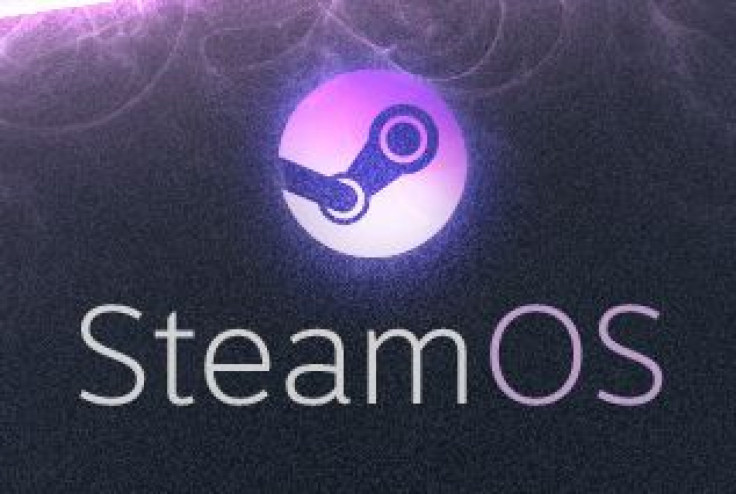 Think the future of living room gaming lies solely with the PS4 and the Xbox One? Think again.
A new challenger to gaming's two console titans has emerged: Valve. Yes, that Valve, of Steam, "Half-Life" and "Left for Dead" fame. Valve has announced SteamOS today, a Linux-based platform that'll allow you to enjoy your Steam content on your TV. The announcement comes after Valve launched a countdown timer page last week.
SteamOS Features - In-Home Streaming
The appeal of SteamOS rests on four key features. First, In-home Streaming, which will allow you to play your Windows and Mac games on a SteamOS machine. All you'll have to do is turn on your computer, open Steam and then SteamOS will be able to stream your games from your computer to your TV through your home Internet connection.
SteamOS Music, TV, Movies
Valve says that they're "working with many of the media services you know and love" to bring them to your livingroom via SteamOS. What does this mean exactly? Cable TV services? Services like Spotify and Pandora available for use via SteamOS? Both? It's anyone's guess, and either would be good bets.
Family Sharing
Family Sharing, which was revealed earlier this month, Steam Family sharing lets you share your Steam games library with friends and family, allowing anyone using the same Steam account to keep their own game progress, earn their own achievements and more.
Family Options
Valve says that they realize "the living-room is family territory." Valve feels that with SteamOS, "families will have more control over what titles get seen by whom." It sounds like while SteamOS will make game sharing between friends and family easy, everyone who uses SteamOS will still be able to retain a strong sense of individuality when it comes to each person's Steam games library.
Valve says that SteamOS will run on "any living room machine," though we're not sure what that means exactly. While we're expecting a Steam Box hardware reveal soon, it sounds as if SteamOS could also take the form of a downloadable app available for use on a multitude of devices including products like Roku, Smart TVs and more.
Valve's announcements don't start and end with SteamOS. The countdown page indicates that the Steam and "Half Life" developer will be announcing a total of three products. With the SteamOS reveal, that's one down and two to go. The next announcement is set for Wednesday.

In other words, stay tuned.
What do you think? Sound off in the comments below.
© Copyright IBTimes 2023. All rights reserved.