'Vampire Diaries' Season 7 Spoilers: Paul Wesley Reveals How Elena Still Plays A Part In The New Episodes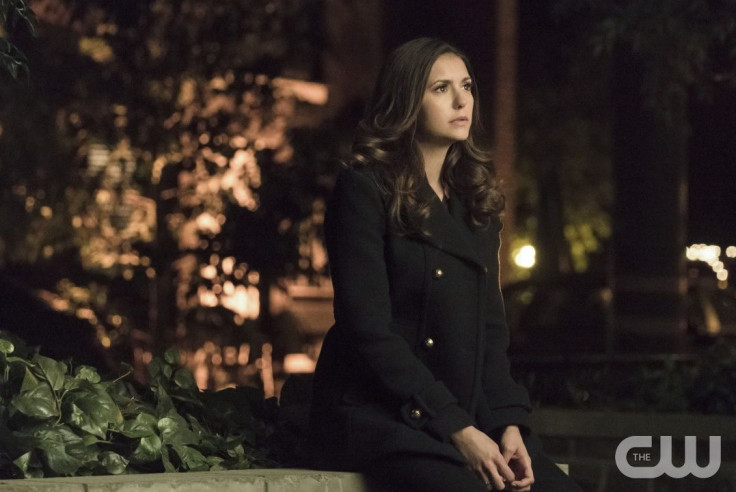 A coma can't stop Elena (Nina Dobrev) from stealing the spotlight. It seems the vampire will be in danger in "The Vampire Diaries" Season 7, despite being locked up and unconscious. Paul Wesley explained that Stefan and Damon (Ian Somerhalder) will realize that their former love's body is in danger as the season starts.
"Elena's still a very big part of the story," Wesley explained to TV Insider. "Her body's in danger in the first few episodes, and Damon is doing everything he can to make sure it stays safe if and when she wakes up. We all had imagined this complete reboot where Elena was gone, but she's talked about so much!"
Elena's body seemed safe in the Season 6 finale. After Kai (Chris Wood) cursed Elena to remain asleep as long as Bonnie (Kat Graham) is alive, Bonnie put a cloaking spell on the Salvatore crypt. However, other witches might be able to break Bonnie's charm. It's likely that Lily (Annie Wersching) and the Heretics will put Elena's body in danger.
After the new villains invade Mystic Falls, they'll manage to banish the boys from their home and even kick Damon out of town. "There is a brief run where Damon is exiled from Mystic Falls by his mother temporarily," executive producer Julie Plec revealed to BuddyTV in July. "And he has to go shack up with Alaric at Whitmore."
Lily's evil ways will force Damon to stop being a reckless mess while he mourns Elena. While the vampire will start off the season on a drunken tour of Europe, he'll quickly come home and start saving lives. "He comes near death a couple of times and has to start protecting people," Somerhalder told TV Line. "So it really becomes about him protecting this box and fighting with his mom; he's really not happy with his madre at all."
Stefan and Damon will have to figure out how to protect Elena's casket, but keeping the Heretics from destroying their town won't be an easy task. Fans will have to tune in to find out if they can stop the vampire-witch hybrids.
"The Vampire Diaries" Season 6 premieres Thursday, Oct. 8 at 8 p.m. EDT on The CW.
© Copyright IBTimes 2023. All rights reserved.