Vaping Is Definitely Not A Safer Alternative To Smoking, New Study Suggests
KEY POINTS
Vaping increases the risk of chronic lung diseases
E-cigarette is not safer than traditional smoking
Tobacco and vape smokers tripled the risk
Believing that it is a safer alternative to tobacco, the number of people who opt for vaping as a an alternative to tobacco smoking is on the rise. CDC reports a rise in the number of high school students in the U.S. using vaping products.
A new study reported the potential long-term ill-effects of using e-cigarettes. The researchers have documented that vaping increased the risk of lung diseases by a third compared to those who didn't vape or smoke.
"E-cigarettes are promoted as harmless and they're not," Reuters quoted Stanton Glantz, director of the University of California San Francisco Center for Tobacco Control Research and Education. "Everybody, including me, used to think e-cigarettes are like cigarettes but not as bad. If you substitute a few e-cigarettes for cigarettes, you're probably better off. It turns out you're worse off. E-cigarettes pose unique risks in terms of lung disease."
The research team used data on 32,000 individuals surveyed in the CDC's population Assessment of Tobacco and Health, which tracked vaping and tobacco habits as well as new lung disease diagnoses from 2013 to 2016.
None of them had lung disease when the study began. But, three years later, those who had used e-cigarettes were found to have a 30% increased risk of developing lung diseases such as bronchitis, asthma, emphysema or chronic obstructive pulmonary disease when compared to people without smoking or vaping habits.
With respect to traditional cigarette smoking, the study reported two times the risk of chronic lung diseases compared to those without the habit. And, those who smoked both traditional, as well as e-cigarettes, had their risk of chronic lung diseases more than tripled.
The study highlighted the fact that it only took three years for individuals who used e-cigarettes to develop lung diseases. Also, even though the study's focus was on individuals who vaped nicotine, it is possible that they might have used THC products while vaping.
Several experts opine that this study is more robust as it looks at the long-term risks and that it adds to the growing block of evidence that demonstrates the ill-effects of vaping.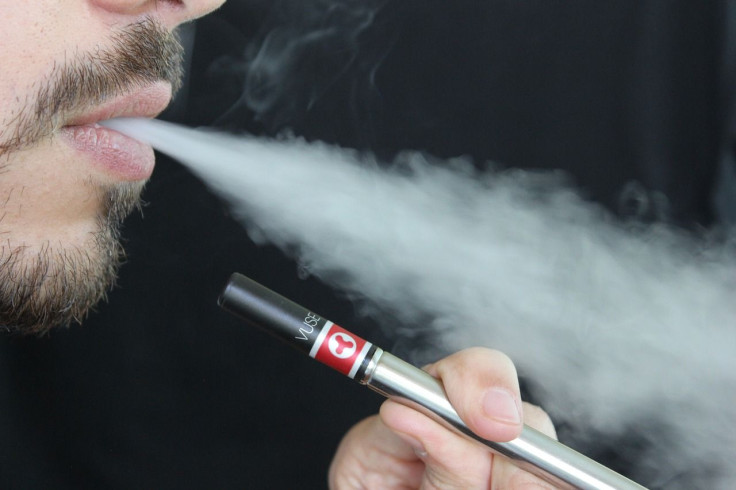 © Copyright IBTimes 2023. All rights reserved.