Venus Williams' Autoimmune Disease: What's the Fate of the Tennis Legend?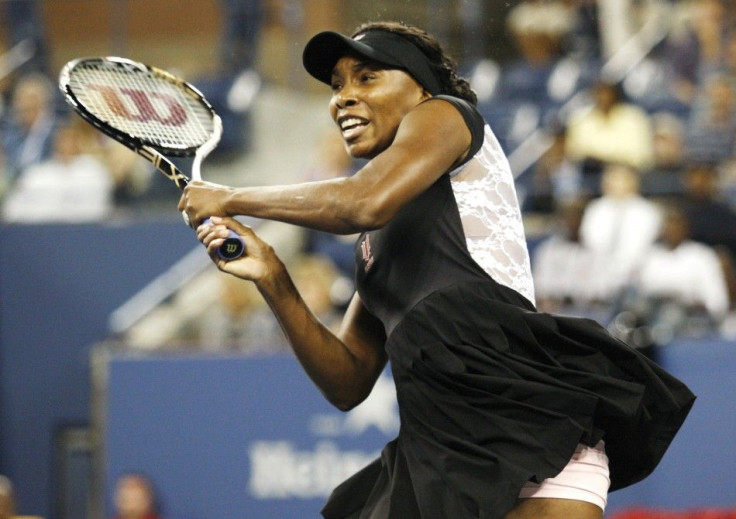 U.S. Tennis star Venus Williams withdrew Wednesday from the U.S. Open after recently being diagnosed with an energy-draining autoimmune disease called Sjogren's syndrome.
The 31-year-old player was forced to drop out of the U.S. Open on Wednesday due to Sjogren's syndrome, an autoimmune disease that causes fatigue and pain.
I'm really disappointed to have to withdraw from this year's U.S. Open, Williams said in a statement. I have recently been diagnosed with Sjogren's syndrome, an autoimmune disease which is an ongoing medical condition that affects my energy level and causes fatigue and joint pain.
The illness isn't considered life threatening, but may keep the two-time U.S. Open champion away from the court for a conceivable future.
Williams, who was supposed to play second-round match against Sabine Lisicki, is reportedly nearing the end of her career and the new diagnosis could expedite that process.
I enjoyed playing my first match here and wish I could continue but right now I am unable to, she added. I am thankful I finally have a diagnosis and am now focused on getting better and returning to the court soon.
In rare cases, the disease can cause arthritis and joint pain, Dr. John Fitzgerald, director of clinical rheumatology at UCLA told the Associated Press.
Fitzgerald is not involved in treating Williams and does not know her symptoms or medical history, however, he said, if Williams has the common symptoms, it does not seem life-threatening or career-ending.
Williams arrived at the Billie Jean King National Tennis Center on Wednesday minutes before forfeiting her match that was scheduled to begin after the star warmed up by hitting balls.
In an interview on Thursday with ABC's Good Morning America, Williams said: I think the best thing that could have happened for me this summer was to feel worse so I could feel better,
According to the Sjogren's Syndrome Foundation, it is a chronic autoimmune disease in which people's white blood cells attack their moisture-producing glands. Today, as many as four million Americans are living with this disease.
© Copyright IBTimes 2023. All rights reserved.