Verizon Wireless Could Raise Government Eyebrows Over Bandwidth Deal with SpectrumCo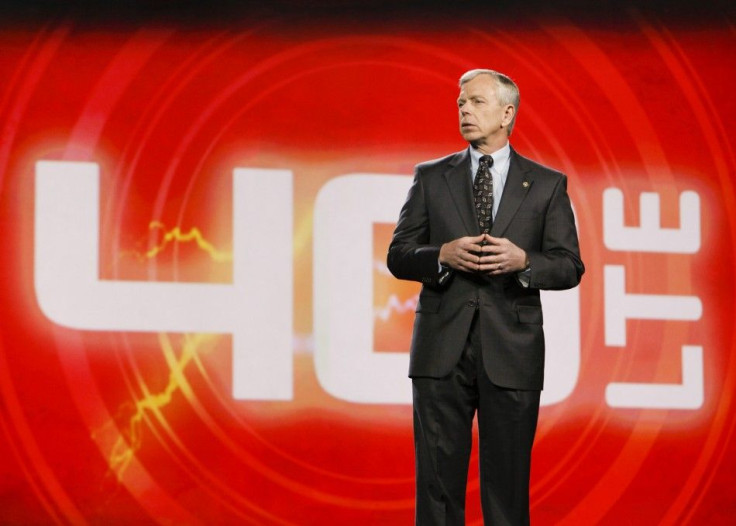 Following a nine-month fight opposing the takeover of T-Mobile by AT&T, rival Verizon Wireless may also receive government scrutiny, this time over a deal with a cable joint venture.
The New York Post reported Monday that Verizon Wireless, the No. 1 U.S. mobile carrier, will receive scrutiny from the U.S. Department of Justice and Federal Communications Commission over a $3.6 billion deal to obtain wireless spectrum from SpectrumCo, a joint venture among cable companies Comcast, Time Warner Cable and BrightHouse.
I think it will be a very close look, the source told the Post. I do not think it is a given it will get through without conditions.
The agreement, if approved, would allow the companies in the joint venture to provide wireless service on Verizon's network, while the mobile carrier can sell cable company services in its stores.
The FCC will review the spectrum deals, as we indicated when we announced the agreements, Verizon Wireless spokesman Peter Thonis said in an e-mail. The DoJ has indicated it would take a look at the cross-marketing agreements, something else we indicated would occur when the deal was announced last month.
Verizon Wireless agreed last week to provide the marketing agreements to the Department of Justice and FCC, which isn't required. The Justice Department is continuing to look into the deal, according to spokeswoman Gina Talamona, although she couldn't comment further. The FCC didn't respond to comment.
Verizon Wireless, a joint venture of New York-based Verizon Communications and London-based Vodafone, also announced in December that it was planning to purchase spectrum licenses from Cox Communications for $315 million.
Cable companies bought wireless spectrum between five and seven years ago when they were trying to get into the wireless business, independent analyst Jeff Kagan said in an interview Monday, but the plan didn't work out. Now they are trying to unload it.
Wireless carriers have pounced on the opportunity to buy spectrum because they require it to meet the data demands of new smartphones on their networks.
Some believe Verizon isn't really short of spectrum, or bandwidth. They point to Verizon's 4G LTE wireless network, which has been rolled out to 150 U.S. markets, far more than any other carrier.
Verizon's major rival, AT&T, tried to buy T-Mobile USA for $39 billion to obtain more wireless spectrum. However, the Dallas-based carrier eventually retreated following the deal following lawsuits from both the FCC and the Justice Department. AT&T was subject to a $4 billion breakup fee, which included $3 billion in cash and $1 billion worth of wireless spectrum.
AT&T also completed its $1.9 billion purchase of spectrum from Qualcomm in December.
The deal between Verizon and the cable companies likely will pass muster with antitrust regulators, Kagan said. He expressed concern that only major carriers are able to afford buying large amounts of spectrum, leaving others struggling to provide data service.
The problem I see happening is in a few short years, the top companies will be the only ones offering the strong data plans, Kagan said.
The analyst believes wireless spectrum should be pooled together in order to make sure that smaller carriers can compete for customers who want strong data coverage on their smartphones.
This (pooling spectrum) will allow all carriers to provide data plans going forward, which will be good for the marketplace, Kagan said.
This story has been updated with a response from the Justice Department.
© Copyright IBTimes 2023. All rights reserved.