Veronica Vain: Wall Street Intern Turned Porn Star Releases First Adult Film Scene Online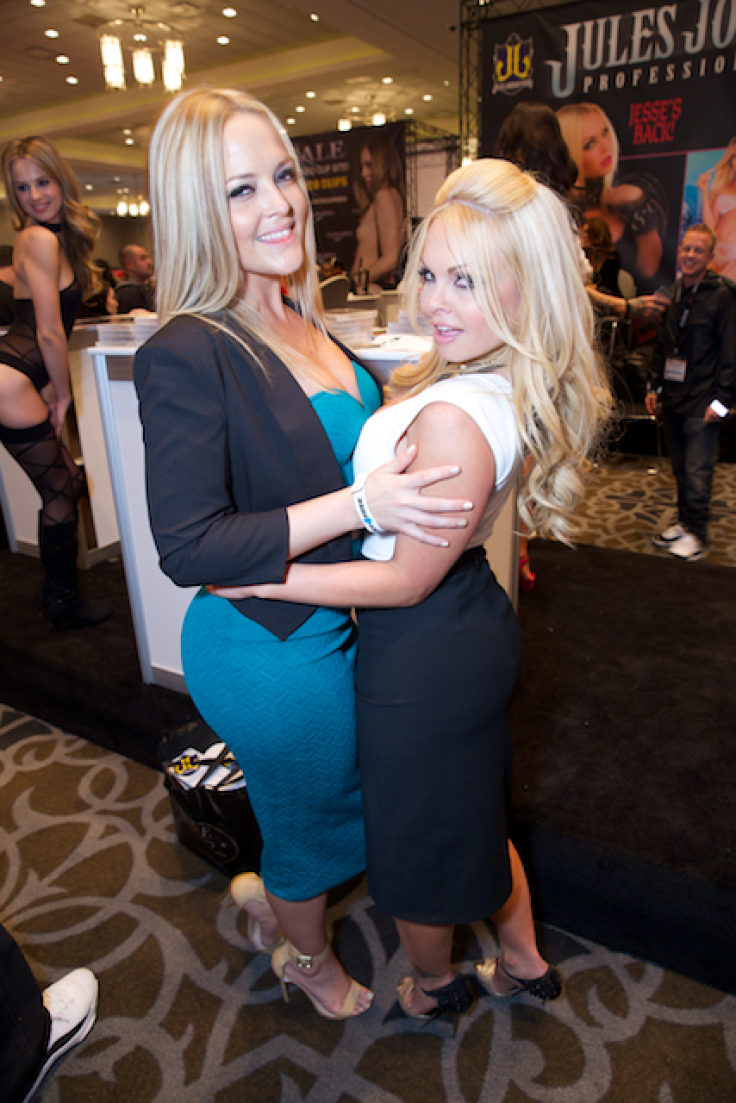 Former Wall Street intern Paige Jennings, now known as Veronica Vain, made her adult film debut Saturday as a scene from her first film, "Screwing Wall Street" with veteran porn star Manuel Ferrera, was released on the Web. Jennings, the New York Post's Page Six reported, was an intern at alternative-investments marketing group Lazard Asset Management in January until she tweeted topless photos of herself in the firm's bathroom that were discovered by her then-bosses. Whether she quit or was fired is a matter of contention, but she parted ways with the company and signed what she said was a six-figure deal with ArrangementFinders.com.
"Screwing Wall Street" is said to be based on the 1987 film "Wall Street" starring Michael Douglas, and reportedly began filming in January, weeks after Jennings and Lazard went their separate ways.
"We don't have to mess with the story that much to turn it into a porno," Kayden Kross, ArrangementFinders.com president and Ferrera's wife, told The New York Post. "If you extended a lot of the scenes in the movie, they would naturally lead into hard-core sex."
A 2-minute very-NSFW clip of the adult film is available on Ferrera's website and involves significantly less dialogue than its Hollywood counterpart. The clip is accompanied by a caption that reads in part: "Fiery vixen Veronica Vain is infamous for quitting her Wall street job to make it big in the porn industry. What better way to learn the ropes than starring along side Porn Superstar Manuel Ferrara! Check out this amazing scene in which the would-be star tries to take a bite out of the big dog." [sic] (Interested parties can find links to the scene and more on Vain's Twitter.)
Vain described the scene in "Screwing Wall Street" to the New York Post as the pivotal first meeting in the more well-known Hollywood version of "Wall Street" between Gordon Gekko, played by Ferrara in this installment, and protégé Bud Fox, played by herself, but with a sexual twist.
In an interview following her move from Lazard to the world of adult films, Vain, who reportedly worked as an exotic dancer while she was in college, described what made her want to pursue a career in the adult industry.
"Intellectually speaking, I love financial analysis and thinking," she told BroBible. "However, I found that I was not cut out for the politicking required to be successful, and sitting at a desk for eight or more hours a day really sucks the life out of you. More poignantly, it seems that being openly sexually confident and respectable are mutually exclusive in the corporate world for a woman, and that seriously irritates me. So I started exploring other options that weren't so stringent structurally. To quote Steve Jobs: 'You've got to find what you love.'"
© Copyright IBTimes 2023. All rights reserved.