Vertu Ti Priced At $10,000: Features, Specs And Everything Else You Need To Know About The Luxury Mobile Android Smartphone [PHOTOS]
Vertu, an international provider of luxury mobile phones, has released an android powered smartphone. Its price tag: $10,000.
Dubbed the Vertu Ti, the company has pulled out all the stops for what it refers to as its pinnacle smartphone.
Encased in polished titanium in an effort to create a lightweight carrying experience, the Vertu Ti also features leather accents as well as the largest sapphire crystal screen ever engineered at 3.7 inches. According to the phone maker, the sapphire crystal renders the screen virtually scratch proof and it is tested to be four times stronger than other smart phones in terms of impact resistance.
While the Ti is Vertu's first product to feature an Android 4.0, Ice Cream Sandwich operating system, other features include an 8MP rear camera with auto focus and twin LED flash, a 1.3MP front-facing Skype compliant camera, 64GB internal memory and secure near-field communication technology.
As for customer support, a team of professionals are available 24/7. Services include Vertu Certainty, which helps protect the device, data and, when necessary, the customer; Vertu Life, which includes tailored information and articles; and Vertu's famous Concierge Service, for booking exclusive hotels and hard-to-get dinner reservations.
"Vertu Ti is the most rounded product that we have ever designed. The new Android platform and elegant physical presence combined with Vertu's renowned curated benefits and services deliver a unique and exceptional proposition," Massimiliano Pogliani, Vertu's Global Chief Marketing and Communications Officer, said.
As Vertu labels the Ti as a luxury item, it isn't shy about flaunting the jaw-dropping price that the phone carries with it. According to Pogliani, Vertu's target market for the Ti tends not to worry about money.
"Our customers, they regularly change their phone every one or two years or when the new models are coming out, so it's not a problem for them to spend such an amount of money," Pogliani told CNN Money.
If that is the case, then Ti customers might want to look into pulling out all the stops by upgrading to the "Titanium Red Gold Mixed Metals" edition, which is priced at a modest $20,000.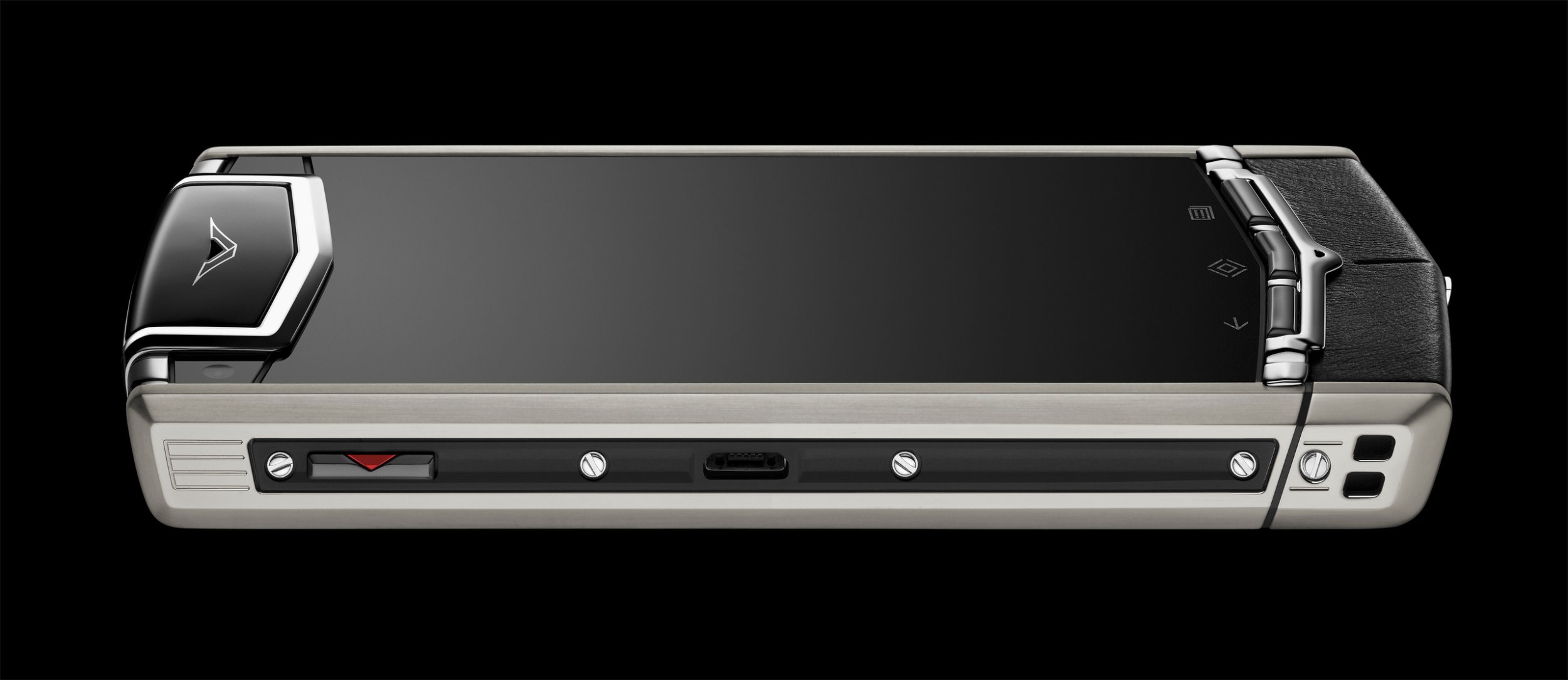 © Copyright IBTimes 2023. All rights reserved.