'Very Decayed' Corpse Found Stashed In Freezer Of Manhattan Apartment
A decomposed corpse was found stacked inside a freezer of an apartment in Manhattan, New York City, authorities said Thursday. Police said it was hard to tell if the body belonged to a man or a woman given it had rotten beyond recognition.
The corpse was discovered by a deceased woman's son while he was clearing out her apartment Broadway at W. 150th St. in Hamilton Heights. Investigators at the scene speculated it may have been in place for 10 years, New York Daily News reported.
Asmir Basim, the building super, told the publication that the son showed up at around 9 a.m. "to pick up a couple of things." The son, who was unidentified, was said to have started screaming upon opening the refrigerator. "He says the body appeared to be a woman, very decayed," Basim said, citing the woman's son.
Basim said the freezer was a standalone chest unit, duck-taped shut. Officers were called to the fifth-floor apartment at around 1:30 p.m. "The body had been in the freezer at least 10 years, maybe 15," Basim added.
Police were scrambling to identify the corpse and the reason of the person's death. Building staff told the publication that police were weighing on the possibility of the body belonging to the deceased woman's mother.
Basim said the dead woman was fiercely private about her home. "She would never give me access to work in the apartment." Basim said it came as a shock to him because she "seemed like a lovely lady, always very pleasant."
The city's medical examiner's office would conduct an autopsy to determine the exact cause of death.
In May, a man in Malaysia was found to living with his mother's decomposed body for at least 4 months under the fear that he would be arrested if he reported her death. The incident came to light when a relative came to check on the deceased woman in the house and the man wouldn't let her in citing his mother died months ago. Police arrived at the house and spotted the body of the 85-year-old woman seated on a chair. The man, during interrogation, said his mother passed out after a meal in January and eventually died. A few days later, he noticed the body releasing a foul smell and he shut all doors and windows in a bid to prevent the smell from going out, adding that he had his meals every day right beside the decayed body of his mother.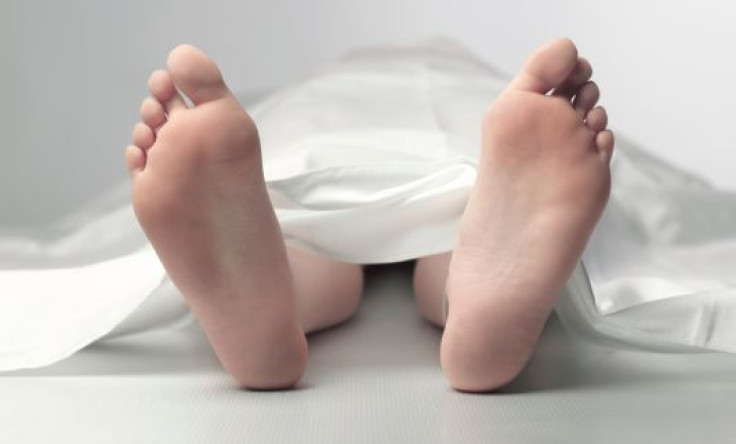 © Copyright IBTimes 2023. All rights reserved.