'Very Serious Situation': UK Coronavirus Strain Is Spreading Rapidly In US, Study Reveals
KEY POINTS
A UK coronavirus strain is spreading rapidly in the US
The B.1.1.7. strain doubles its reach every 10 days
Experts warn of a Super Bowl superspreader event
A novel coronavirus first detected in the United Kingdom is now rapidly spreading across the United States, doubling its reach approximately every 10 days, a new study found.
A team of researchers bolstered a model done by the U.S. Centers for Disease Control and Prevention, which predicted that the U.K. variant, referred to as the B.1.1.7., will be the dominant strain in the nation by next month.
The researchers estimated that the B.1.1.7 transmits at a rate of 30% to 40% higher in the U.S. than other common variants. The U.K. strain was previously said to have caused surges in COVID-19 cases in Ireland, Portugal and Jordan.
"There could indeed be a very serious situation developing in a matter of months or weeks. These may be early signals warranting urgent investigation by public health authorities," Nicholas Davies, an epidemiologist at the London School of Hygiene and Tropical Medicine not involved in the study, said.
The study, which was funded in part by the CDC, the National Institutes of Health and the Canadian Instituted of Health Research, comes as health experts warn that coronavirus numbers in the country could grow exponentially because of Super Bowl gatherings.
"When people get together in private residences in close proximity, that is one of the single most effective ways to spread this disease. We can't afford to have the disease spread now, with these mutations and these variants," Kentucky Public Health Commissioner Dr. Steven Stack said.
New York Gov. Andrew Cuomo also urged Americans to not "get cocky," and encouraged residents to continue following coronavirus safety protocols to curb the spread of the virus.
"We must continue doing the things we know are effective at taming the virus: wear a mask, adhere to social distancing, and avoid gatherings," Cuomo said. "We can beat this thing, but we must stay smart."
The researchers suggested that the B.1.1.7 variant may have been introduced to the country via international travel. They also cited domestic travel during the holiday seasons as the cause for the spread of the virus.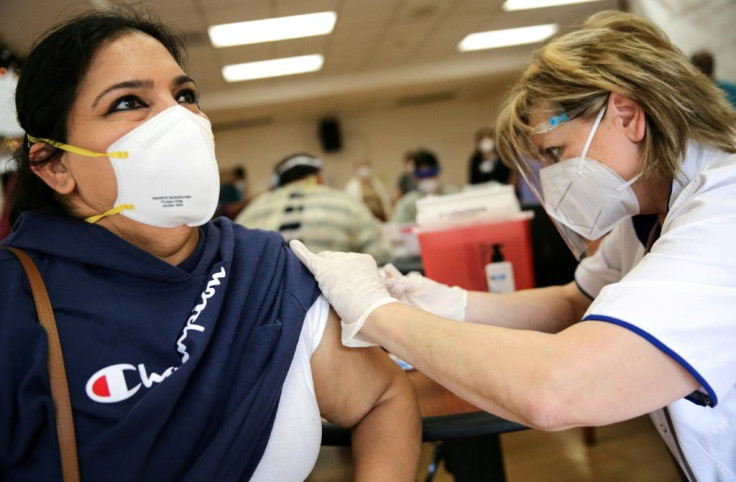 © Copyright IBTimes 2023. All rights reserved.