Veterans Day, 11.11.11: Ceremonies Honor Those Who Served [PHOTOS, VIDEO]
Veterans Day (originally called Armistice Day) is an annual U.S. holiday meant to honor military veterans, especially those who lost their lives during armed conflicts.
This commemorative day was first observed at the end of World War I, in 1918, and since then has usually celebrated on Nov. 11 of every year. However, this is the first time that it has fallen on a palindromic date: 11.11.11.
To acknowledge those veterans who died for the country, U.S. President Barack Obama participated in remembrance events and honored veterans at the Arlington National Cemetery in Virginia on Friday.
Following recent reports that the country is decreasing its military presence in Iraq and Afghanistan, after nearly a decade of war, Obama noted that the tide of war is receding and said, My fellow Americans, our troops are coming home.
He went further, claiming that this was a time when America needs all hands on deck and urged people across the country to hire more and more servicemen, according to a Huffington Post report.
Check out photographs of ceremonies held to observe Veterans Day across the country.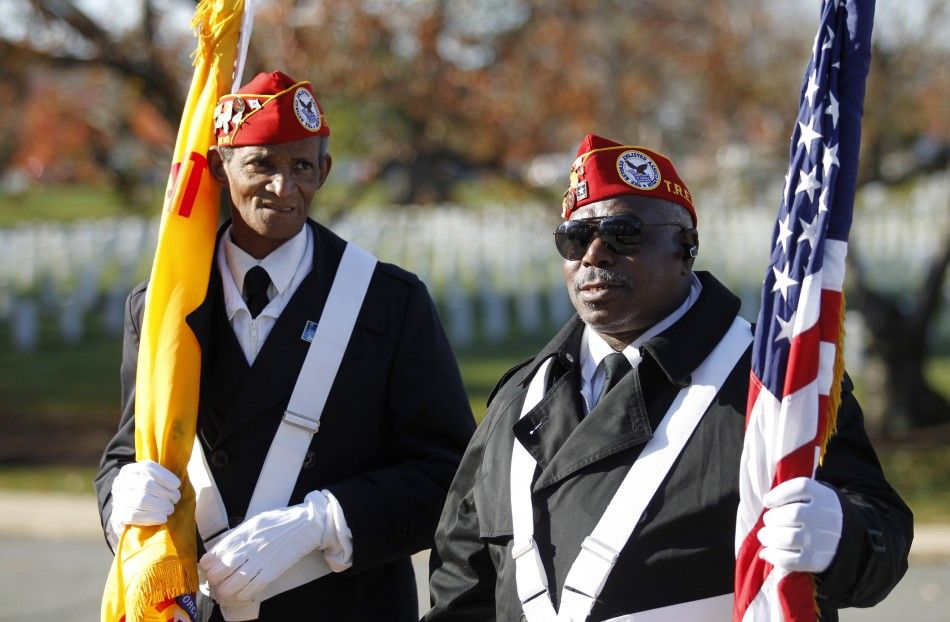 © Copyright IBTimes 2023. All rights reserved.