VIDEO Manchester United 4-0 QPR Highlights, Goals: Di Maria Nets First Goal, Red Devils Cruise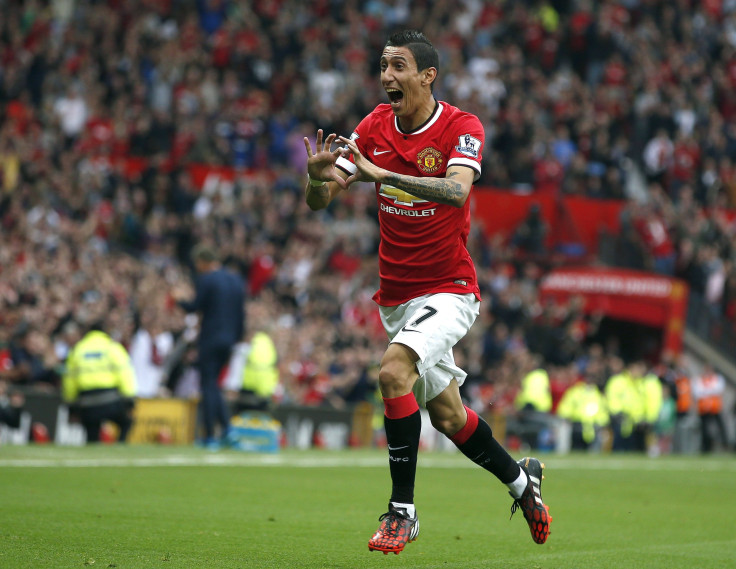 It was a day of firsts at Old Trafford Sunday.
Behind Angel Di Maria and Ander Herrera's first goals in Manchester United shirts, the Red Devils picked up their first Premier League victory of the season by crushing Queens Park Rangers 4-0.
United and manager Louis van Gaal faced significant criticism for their poor early performances before the international break, but may have salvaged their season after coming up with two draws and a loss in their first three matches.
United would notch three goals in the first 44 minutes and never looked back.
It all started with Di Maria's incredible free kick goal in the 24th minute. During a set piece situation, the Argentina midfielder is typically looking to set up one of his forwards, but his kick instead squeaked past QPR's line and stunned keeper Robert Green to the left side of the net. Di Maria himself looked surprised by the outcome.
The former Real Madrid star seemed to be everywhere on the field, kick starting fastbreaks and helping teammates left and right.
Di Maria reverted back to his usual role, and started a fast break in the 36th minute, which allowed Wayne Rooney find some open space and assist Herrera for an unmarked shot in the middle of QPR's box for a simple right-footed strike and 2-0 lead.
In the 44th minute, Rooney got himself on the board and capped the amazing first half by slicing Herrera's assist at an impossible angle with a turnaround, right-footed shot just inside the left goal post.
Later Juan Matta scored his second goal of the term, converting Di Maria's deep ball through a gaping hole in the QPR line in the 58th minute.
© Copyright IBTimes 2023. All rights reserved.