VIDEO: Texas Police Arrest Black Man For Allegedly Running Stop Sign In Front Of 90-Year-Old Grandmother
KEY POINTS
Officers in Midland, Texas, arrested a black man in front of his grandmother's home for allegedly running a stop sign
Police said they tried to flag him down, but the man kept driving for two blocks before stopping at the house
The video of the arrest has gained attention because the arrest took place days before the death of George Floyd in Minneapolis
Bodycam footage circulated online Friday of a tense traffic stop in Texas during which officers pulled their weapons on the man for his alleged traffic violation just days before the altercation between George Floyd and Minneapolis police that resulted in Floyd's death. The altercation occurred May 16 in Midland, Texas, after police said Tye Anders, 21, ran a stop sign.
Police said in the affidavit Anders, who is black, was driving in a suspicious manner as he allegedly made "several extreme attempts to elude" the officers. One of the officers, identified in the affidavit as Officer M. Rosero, said he followed Anders with the cruiser's lights on for two blocks before stopping in the drivewayof Anders' 90-year-old grandmother.
Officers ordered Anders out of his car, but he refused and sat in the driver's seat for nearly 5 minutes. Officers then called for backup. When Anders did get out of the vehicle, officers pulled their guns and ordered him to the ground.
Anders is heard asking, "Why'd you stop me?"
As this occurred, Anders' grandmother tried diffuse the situation. The rest of Anders' family also joined the confrontation. At one point, the grandmother collapsed on top of Anders. As an officer helped her up, some of the witnesses can be heard accusing the cops of racial profiling, some saying, "They shoot black people."
The sentiment was echoed by Anders attorney Justin Moore.
"Racial profiling and pretext stops have been at pandemic levels in this country for generations," Moore said. "This incident falls within this age-old trend of following black men and arresting them for fabricated reasons."
While the video was posted on May 22 to Facebook and YouTube, it only gained national attention in the last few days thanks to the death of Floyd, who was black, at the hands of a white Minneapolis police officer.
Midland Police Chief Seth Herman attempted to ease some of these tensions during a Q&A session on Wednesday. He praised officers for showing restraint and admitted older officers might have acted more quickly, escalating the confrontation. Herman's comments were met with almost immediate backlash, with black activist group Next Generation Action Network, calling for his resignation.
"The victim wasn't Tye Anders, the victim was his grandmother," network member Dominque Alexander yelled. "What we need to do is get rid of that police chief. That's the first conversation we need to have."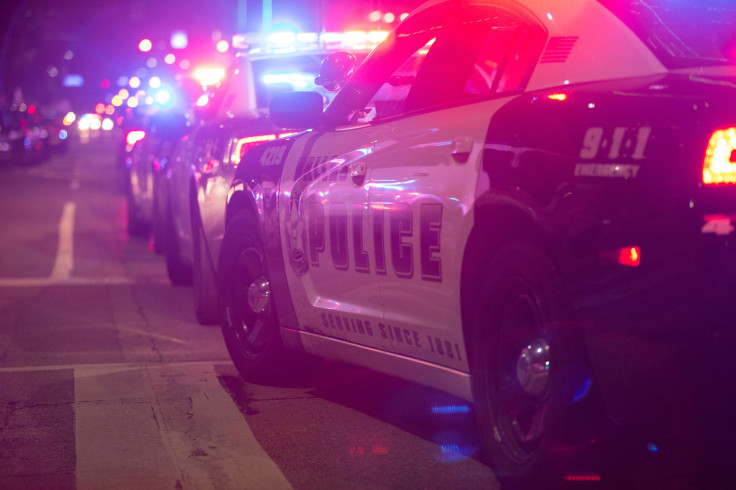 © Copyright IBTimes 2022. All rights reserved.
FOLLOW MORE IBT NEWS ON THE BELOW CHANNELS