Video Of Tiger Woods' DUI Arrest To Be Released, Cops Say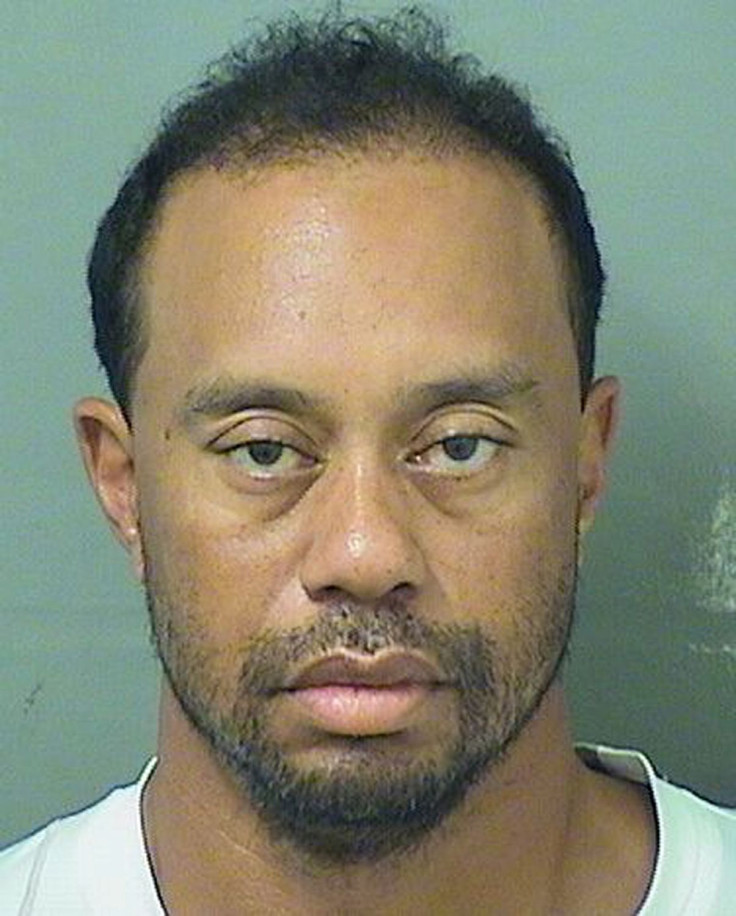 Video of the DUI arrest of golf legend Tiger Woods will reportedly be released Wednesday, according to the Jupiter Police Department. Woods was found asleep behind the wheel Monday and had to be woken up after he had an "unexpected reaction to prescribed medications." Officials said video of the arrest was captured on at least one police cruiser dash cam.
Authorities in Jupiter, Florida where Woods was arrested told TMZ that the footage was being reviewed for redaction and would "likely be available for release May 31st," the gossip site reported Wednesday. The footage could possibly reveal Woods' state during his sobriety test, during which the athlete had trouble standing and "missed [his] heel and toe each time," according to the police report.
Read: Tiger Woods Had To Be Woken Up During DUI Arrest: Report
Woods was arrested on suspicion of driving while intoxicated after his 2015 Mercedes-Benz was found in a roadway around 3 a.m. Monday morning. According to the report, Woods' was "asleep behind the wheel and had to be woken up." He speech was "slow and slurred," but there were no odors reported during the arrest. Woods later took a breathalyzer test, which revealed his blood alcohol level to be .000. The test corroborated Woods' claim in a Monday evening press release that "alcohol was not involved."
Woods reportedly told the arresting officer that he was coming from playing golf in Los Angeles, though he was arrested approximately 8 miles from his $54 million Jupiter mansion. The police report noted that Woods did not know where his home was, and he changed his story about where he was going and where he had been.
Read: MADD Slams Tiger Woods: DUI Arrest Sent 'Dangerous And Deadly Message'
Woods later revealed that the incident was the result of a "mix of medications," presumably for his well documented back injured, though it's unclear what he took before getting behind the wheel. Mothers Against Drunk Driving slammed the arrest Monday, calling Woods' example "dangerous and deadly." A MADD spokesperson told TMZ Tuesday, "There are no excuses to drive under the influence of any impairing substance, whether its [sic] alcohol or any legal or illegal impairing drugs."
Woods' apologized for the incident in a Monday statement and said he takes "fully responsibility" for the incident.
"I understand the severity of what I did and I take full responsibility for my actions," he said. "I want the public to know that alcohol was not involved. What happened was an unexpected reaction to prescribed medications. I didn't realize the mix of medications had affected me so strongly. I would like to apologize with all my heart to my family, friends and the fans. I expect more from myself too."
© Copyright IBTimes 2023. All rights reserved.
FOLLOW MORE IBT NEWS ON THE BELOW CHANNELS