VIDEO: Watch Dwight Howard Get Dunked On By Gerald Henderson -- Lakers Vs Bobcats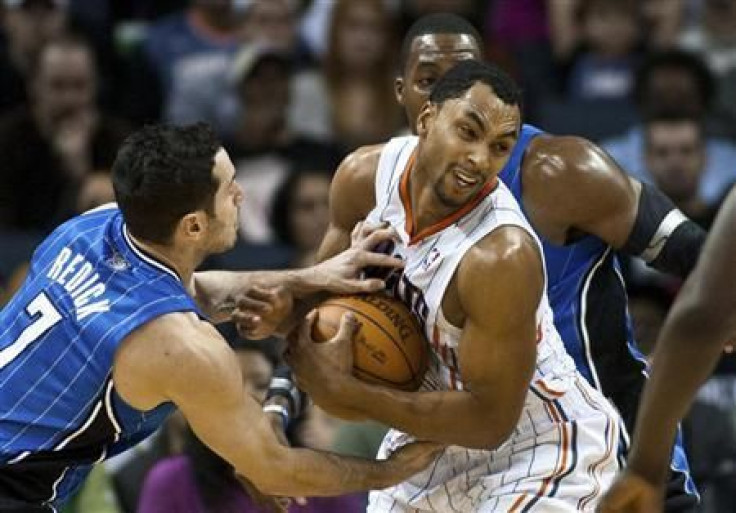 The Charlotte Bobcats lost to the Los Angeles Lakers in a heartbreaker, 101-100 on Tuesday night. It was the Bobcats 12th straight loss, dropping them to 7-17 on the year.
Despite the loss, there was one particularly exciting moment for Charlotte during the game. In the fourth quarter, Gerald Henderson had a dunk that will likely be talked about all year long.
With Charlotte down eight points in the fourth quarter, Henderson got the ball and leaped from outside of the restricted area in the paint. He slammed the ball directly over Dwight Howard, who is listed at 6'11, and one of the most feared big men in the NBA.
"I thought it was against the rules to use a trampoline," said the color commentator after the dunk went in. Henderson was also fouled on the play.
Henderson's dunk was the highlight of the night, but his final shot attempt of the game cost the Bobcats a win. He missed an open layup in the closing seconds that would've given his team a victory or the Lakers.
Below you can watch the full video of Henderson's dunk over Howard.
© Copyright IBTimes 2023. All rights reserved.