Viral: New York Man Walks With Huge Knife Sticking Out Of His Head
KEY POINTS
A 36-year-old man escaped a gory incident but it left him with a knife lodged in his scalp
Police say the man got into a verbal altercation with an unidentified assailant
The man was protecting a woman who was being harassed by four men and one woman who stole her purse
The gory aftermath of the incident was posted on Instagram
A New York man survived a gory incident early Tuesday (June 23) with only minor injuries, but it left him with a huge kitchen knife sticking out of his scalp.
Authorities said the 36-year-old man was stabbed in the torso and the head around 11:56 a.m. near 120 West 125th Street in Harlem after defending a 34-year-old woman against four unidentified males and one unidentified female who snatched her purse that contained her cell phone, medication and benefit card.
The woman victim was reportedly slashed in the face, said Daily Mail.
Reports further stated that the man victim got into a verbal altercation with an unidentified assailant, while her relationship with the woman that he defended was unclear.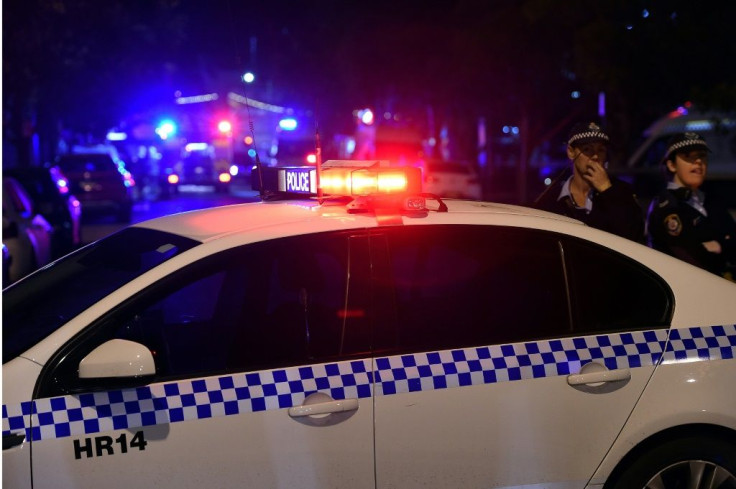 While it looked like a cut from an action movie, the horrific moment when the man - dressed in a white tank top drenched with his own blood - walking calmly towards an FDNY ambulance went viral on Instagram after user fresh20s uploaded the video.
The footage also showed the man had tied a fabric around his right arm while blood was apparently dripping from his head wound. At one point, the man grimaced, but it seemed that he was oblivious on the severity of his injury.
"He looked like he didn't even feel it," said one witness, through Fox News. Another witness, who requested to stay anonymous, claimed that the man was "refusing to go inside the ambulance" despite having a knife lodged in his scalp.
"I'm traumatized from seeing that. It looks like a scene out of a freaking movie," said a Duane Reade pharmacy security guard who also saw the grim attack.
The man was taken to a hospital in Harlem. He and the woman victim were in stable, non-life-threatening condition, according to the Daily Mail.
Police said the man survived because the knife didn't penetrate his skull. No arrests were made late Tuesday.
Following the incident, Ed Mullins, president of the Sergeants Benevolent Association, took to Twitter and aired out his sentiments.
"NYC politicians have lost control of the city. One day a homeless man is set on fire in Manhattan another day a man is knifed in the head, all on the heels of 125 shootings in one month," he said.
Mullins also tagged New York City Mayor Bill de Blasio and Council Speaker Corey Johnson in his post and added, "Take a bow you created this, now own it."
© Copyright IBTimes 2023. All rights reserved.