Viral Video Of LE SSERAFIM's Yun-jin At TMEA 2023 Proves She Performs With The 'Mic On'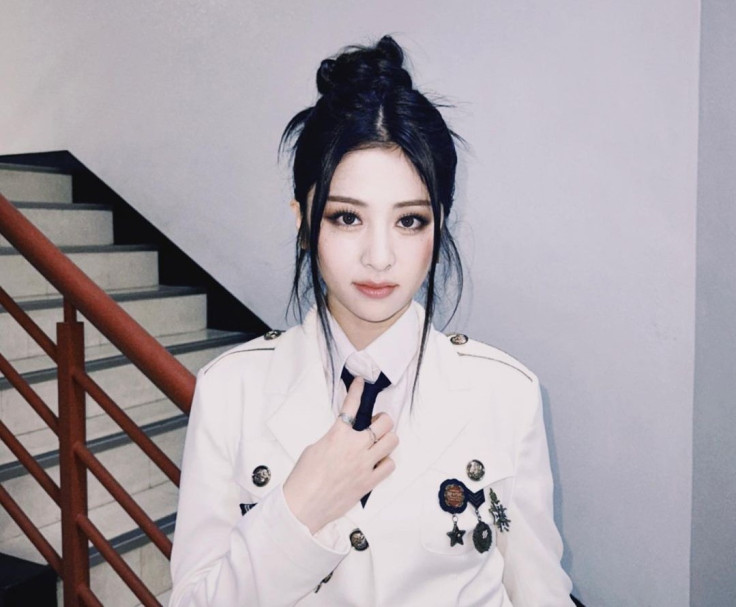 KEY POINTS
A video of LE SSERAFIM's Yun-jin live vocal performance went viral on TikTok
Fans praised Yun-jin for her "stable" vocals
Yun-jin revealed that she once planned to major in opera at a university
A video of LE SSERAFIM member Huh Yun-jin's live vocal performance at the Tencent Music Entertainment Awards (TMEA) 2023 went viral, and fans couldn't help but praise the singer's stable and stunning voice.
Over the weekend, the five-member South Korean pop girl group performed at the Galaxy International Convention Center in Cotai, Macau, alongside other big names in the K-pop industry, such as SEVENTEEN, TREASURE, WayV and many more.
There, KAZUHA, Yun-jin, Kim Chae-won, Sakura Miyawaki, and Hong Eun-chae performed their latest hits such as "Anti-Fragile," "Eve, Psyche & The Bluebeard's Wife," and "Unforgiven."
During the concert, however, the 21-year-old Korean-American artist caught the attention of viewers since her voice was evidently heard all-throughout the performance, proving that she wasn't lip-syncing at all.
A compilation of Yun-jin's live vocals was uploaded by TikTok user @ayjree, along with the caption: "[Yun-jin] once again proving that the mics are ON." It has since garnered 1.1 million views and heaps of positive reactions from the K-pop community.
"Not only the best vocalist but also the most stable in the [group]... ATE," one user commented on the video.
Another user wrote, "[Yun-jin] is the best performer. She [always gives] everything to us!"
"SHE IS [THE] DEFINITION OF GREAT PERFORMER. Dancing is energetic, vocals ARE live and good, facial expressions and whole [stage] presence [are] great," a third user praised.
"Main slayer [for real]," a fourth user said, while another commented, "She is born to perform and be a star."
"I can't stop watching it's so addictive," a sixth user said.
Interestingly, Yun-jin had an impressive vocal background even before she debuted as a member of LE SSERAFIM under Source Music in 2022.
In her appearance on KBS' "LeeMujin Service," the singer-songwriter revealed that she initially planned to major in opera at a university. She did not mention what school she was supposed to attend. But she did explain why she wanted to pursue it at first.
"My grandmother is a vocalist, so I often went to the choir with her, and this naturally led me to have an interest in [musicals] and opera. I started to take lessons during middle school, and I did [musicals] as I entered high school," she said.
Yu-jin also showcased her professional-like vocal abilities, singing a short cover of Andrew Lloyd Webber's "Think Of Me" from the hit Broadway musical, "Phantom of The Opera."
For fans who couldn't get enough of Yu-jin's stunning vocals, check out this thread — uploaded by @sserapics on Twitter — which included several of her pre-debut performance videos and live covers of songs from international music stars such as Adele, Ariana Grande and Taylor Swift, among others.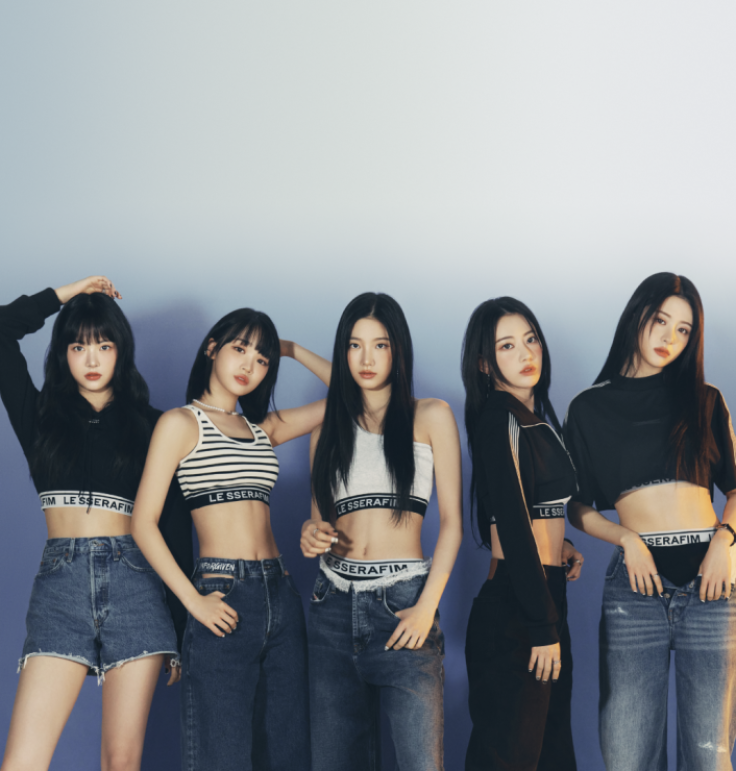 © Copyright IBTimes 2023. All rights reserved.