Virginia Earthquake 2011 Will Bring Aftershocks, Hurricane Irene on its Way Here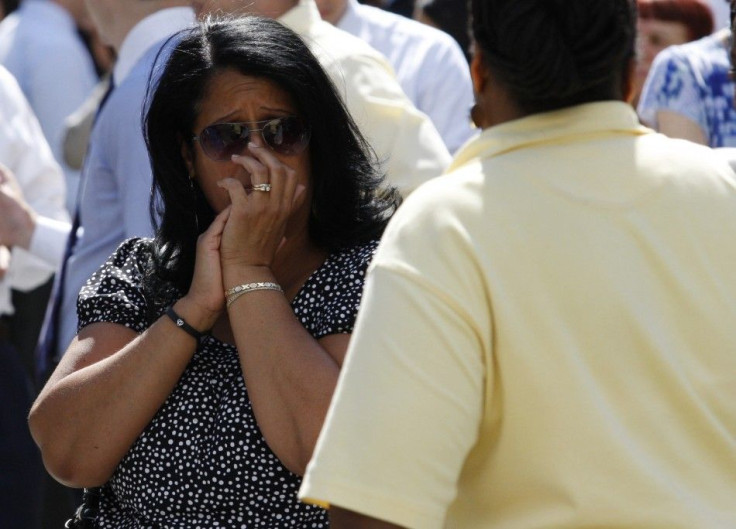 The 5.8-magnitude earthquake that rocked the East Coast Tuesday was out of the ordinary, according to seismologists. The earthquake's epicenter was in central Virginia, the U.S. Geological Survey said, adding that Central Virginia is a seismic zone.
Still, One of this size is highly unusual, said Karen Fisher, professor of seismology at Brown University and president-elect of the seismology section at the American Geophysical Union. This is the largest earthquake by far that I am aware of occurring there in recent history.
According to research seismologist Peggy Hellweg, the spread of the quake is rather common for the East Coast due to bedrock, a catalyst for earthquakes that capture massive ground, Fox News said. Earthquakes in California, on the other hand, are contained to a small area because of difference in rocks in the Earth's crust.
Furthermore, the West Coast sits over the boundary between two active tectonic plates. When the plates grind against each other, an earthquake is generated, enabling consistent earthquakes, Fisher told Fox News.
Fisher added that the East Coast has no driving engine in terms of the two plates sliding past each other ... so that's why it's much more unusual.
Not just in California, Indiana University Professor of Geological Sciences told Fox News. Earthquakes in Virginia and a similar suite of earthquakes that happened in Colorado this week are reminders that even the stable interior portions of our continent are capable of producing significant earthquakes.
According the U.S. Geological Survey, the East Coast will experience consistent aftershocks for months.
And that's not all: National Hurricane Center Director Bill Read warned the East Coast that Hurricane Irene may be on its way here.
We are very concerned with what's going to happen in New England. The benchmark is the 1938 hurricane. I am very concerned with what will happen there, he said. New York and New Jersey may also be affected sometime Saturday night and Sunday.
© Copyright IBTimes 2023. All rights reserved.