VJ Day In Photos: Queen Elizabeth Leads London's 70th Anniversary Celebrations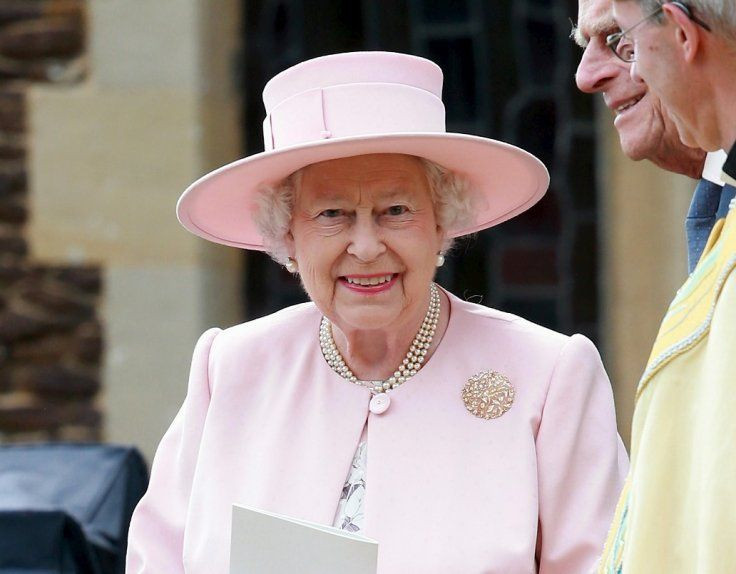 The Queen will lead the events for the 70th anniversary VJ Day, the day Japan surrendered, ending World War II. She will be joined by the Duke of Edinburgh, Prime Minister David Cameron and former prisoners of war at a remembrance service at St Martin's in the Field church in London today, 15 August.
The service will commemorate the sacrifices of British forces who fought and lost their lives defeating the Axis powers in the Second World War. Security is expected to be tight in light of reported terror threats to events in London.
70th Anniversary Festivities
On Sunday, the Queen and Duke of Edinburgh, Prime Minister David Cameron, veterans and former prisoners of war will begin proceedings by attending a special service at London's St Martin-in-the-Fields Church.
Following the service, veterans and their families will join the Prince of Wales and Duchess of Cornwall, the prime minister, politicians and senior military officers for a drumhead service at Horse Guards Parade, featuring a fly-past of historic aircraft and a wreath laying ceremony.
Music will be provided by the Band of Her Majesty's Royal Marines Portsmouth, the Band of the Coldstream Guards and the Band of the Royal Air Force Regiment. The fly-past will include a Swordfish, a Dakota and Hurricane, together with an RAF Typhoon, report the Telegraph.
Game of Thrones actor Charles Dance will also read the poem The Road To Mandalay by Rudyard Kipling, a favorite marching tune for the 14th Army in Burma, at the event.
Veterans, civilian internees, their descendants and families, along with serving members of the Armed Forces, will then take part in a parade down Whitehall through Parliament Square to Westminster Abbey, passing the statue of Field Marshal Slim, a British military commander, who saw active service in both the First and Second World Wars.
The Royal British Legion will be hosting a reception in the grounds of the Abbey thereafter.
The End Of World War II
After Axis forces in Europe and North Africa surrendered on May 8, 1945, following the Russia's invasion of Berlin and Hitler's suicide, the Japanese Imperial forces continued to wage war in the Pacific theater.
The country continued to fight until Aug. 14, 1945, surrendering only after the US dropped atomic bombs on Hiroshima, on Aug. 6, and Nagasaki, on Aug. 9 – the same day that Soviet forces invaded Japan's puppet state of Manchuria.
The day of Aug. 15 was celebrated as Victory over Japan Day. Celebrations took place across the U.K., when thousands lined the streets of The Mall to watch King George VI and the Queen – then a 20 year-old princess – in an open carriage.
Japan formally surrendered to Allied forces on Sept. 2, 1945, at a ceremony in Tokyo Bay aboard USS Missouri, after which the country was occupied by U.S. troops.
This article is copyrighted by IBTimes.co.uk, the
business news
leader