'The Voice' Season 14 Blind Auditions: Adam Levine Lands First Transgender Contestant
During "The Voice" blind auditions, viewers are typically dazzled by memorable performances, but on Monday night's episode, a historical moment happened on the NBC singing competition. For the first time since the series' premiered in 2011, a transgender contestant was chosen to be on the U.S. version of the show.
Although the audition received the montage treatment, it was difficult to ignore the story of aspiring artist Angel Bonilla, who was born Carlos in her native country of the Philippines.
Bonilla shared her story on the series, revealing she struggled with her gender identity throughout her life. At 5 years old, she realized she felt like a girl trapped in a boy's body.
"Growing up in a very conservative family, it was very difficult for my father," she explained.
"When my dad saw me as a girl for the first time, he was puzzled. He's not sure if I am his son, but he embraced me," Bonilla added.
After taking the stage to perform, which was aired through a montage sequence, Levine turned his chair around and made the singer's dream come true. "I wanted my father to be proud of me, and I'm doing this to honor him," Bonilla said.
Although viewers will have to wait until the Battle Rounds to see more of Bonilla's talent, the singer has shared a previous performance from another singing competition on her Twitter account.
Along with snagging Bonilla, coach Levine added Reid Umstattd, who belted out a cover of Elton John's "Take Me to the Pilot," to his team. The aspiring singer, who used to be in a band and quit after getting married, went solo for the very first time, and managed to impress the Maroon 5 frontman.
Mia Boostrom also caught Levine's attention with her rendition of Zayn's "PILLOWTALK." The singer was eager to be recognized for her voice as opposed to her weight, and she was able to convince the "Sugar" singer that she was worth his time.
There are still plenty of more contestants who are waiting for their chance to wow the judges during the blind auditions.
Be sure to tune into "The Voice" Season 14 on Mondays and Tuesdays at 8 p.m. EDT on NBC.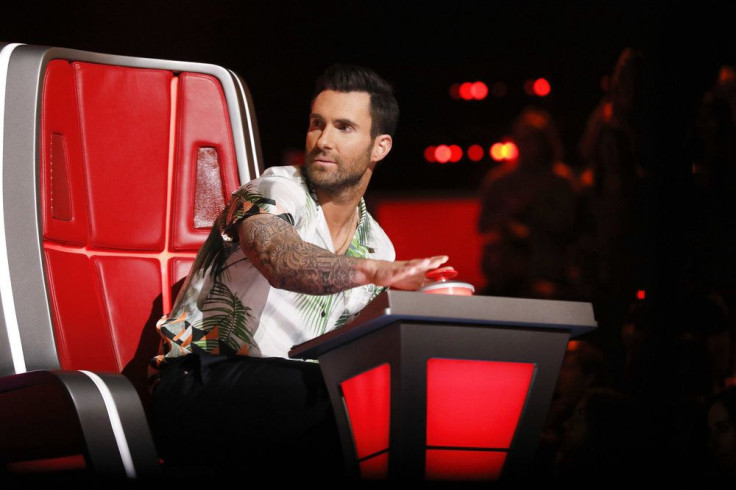 © Copyright IBTimes 2023. All rights reserved.