In Wake Of Riot, Fear Of Violent Wrath Grows Among House Republicans
Even as the "carrot" of a financial lifeline is thrown to Republicans willing to back impeachment, some Republican congressmen say they more fear the "stick" of violent Trump supporters.
Rep. Jason Crow, D-Colo., has said that a number of Republicans he has talked to have gotten emotional and said they would be frightened for their own safety if they voted to impeach the president.
"The majority of them are paralyzed with fear," Crow said Wednesday on MSNBC. "I had a lot of conversations with my Republican colleagues last night. A couple of them actually broke down in tears talking to me, and saying that they are afraid for their lives if they vote for this impeachment."
Crow did not name the lawmakers.
"Welcome to the club," he said he told them.
Without criticizing his Republican colleagues, Crow implied that tough decisions go hand in hand with leadership under fire.
"Our country is in a very challenging time," he said. "Many of us have felt that way for a long time because we have stood up for democracy—and we expect [Republicans] to do the same."
Crow said about a dozen GOP members have told him privately that impeachment is appropriate under the circumstances. Crow described some others as "morally bankrupt" or having "given into conspiracy theories" about unsubstantiated election fraud.
Not all Republicans have expressed a fear of refuting the president. Rep. Liz Cheney of Wyoming, the House's third most powerful Republican, has been stark in her denunciations.
"The president of the United States summoned this mob, assembled the mob and lit the flame of this attack. Everything that followed was his doing. None of this would have happened without the president," she said this week.
At the same time, other Republicans complained on the House floor that this week's impeachment process has been rushed, with some arguing that censure would be more appropriate, given that the president will be out of office within a week.
Meanwhile, President Trump has publically denied any responsibility for the riot, calling his remarks at the preceding rally "totally appropriate."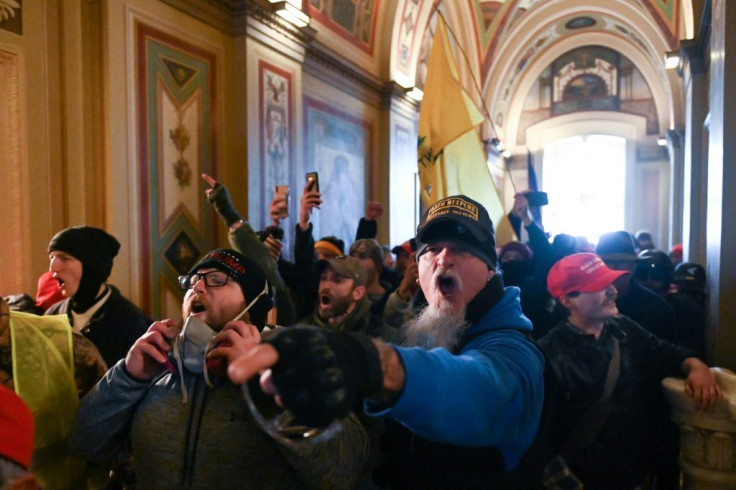 © Copyright IBTimes 2023. All rights reserved.
FOLLOW MORE IBT NEWS ON THE BELOW CHANNELS