Wal-Mart Bias Suit Win One for Corporate America
More than 20 U.S. companies supported Wal-Mart's defense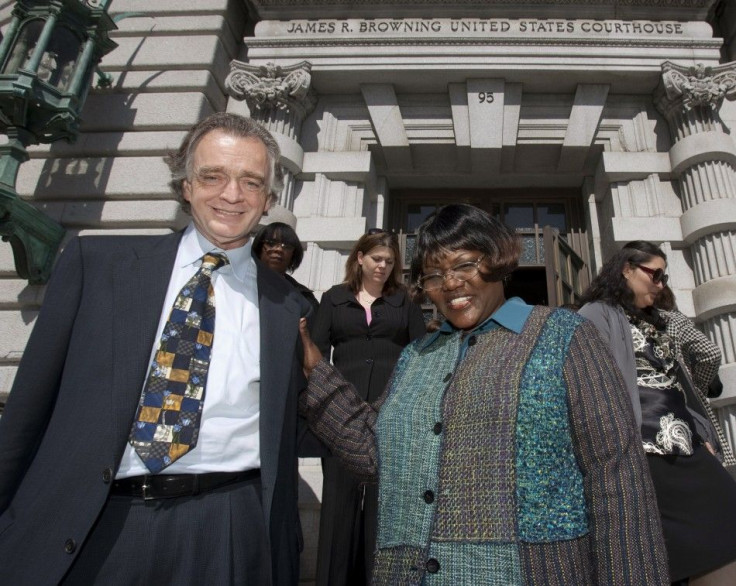 Wal-Mart's win this week when the U.S. Supreme Court threw out the sex discrimination case facing the company was a victory for all of corporate America, since the ruling means new limits on nationwide class-action suits.
Plaintiffs' lawyers will no longer be able to win multi-million dollar damages through a single lawsuit, like the one brought against Wal-Mart. U.S. Supreme Court justices, dividing 5-4, said the lawyers representing the plaintiffs failed to prove that women working at Wal-Mart were paid less and given less opportunity for promotion than male colleagues as part of common company practice. More than 100 women working at Wal-Mart, the world's largest retailer, had filed sworn statements saying they were denied the same opportunity as men at the company.
Filed in 2001, the suit was ambitious, reaching beyond the 100 or so female employees claiming discrimination with a broad class-action umbrella, seeking to cover every woman who had worked at Wal-Mart or its Sam's Club's wholesale stores since 1988. The company employs more than 1.5 million people, the majority of which are women.
The key question for the justices involved whether or not uniform discrimination practices existed. That was the plaintiff's downfall since each of the claimed discrimination instances were different, according to Justice Antonin Scalia, who wrote for the majority. He noted that not enough statistical evidence existed to show company-wide gender-based pay discrimination.
Even if every single one of those anecdotes (used as case arguments) is true, that would not demonstrate that the entire company operates under a general policy of discrimination, Scalia wrote.
The victory was big for Wal-Mart, but even bigger for all of corporate America since the ruling now limits class-action suits, impacting similar cases pending against companies including Goldman Sachs, John Deere, Costco, Bayer AG, and Cigna Corp. That's why more than 20 other companies supported Wal-Mart when the case reached the Supreme Court level, including the likes of GE, Microsoft and Bank of America.They recognized the importance of a Wal-Mart victory, since a win by the plaintiffs would make all at risk for such class-action liability in the future. Getting the case thrown out meant protection for them all in the future.
This is without a doubt the most important class-action case in more than a decade, said Robin Conrad, who heads the U.S. Chamber of Commerce's litigation unit, in a prepared statement provided after the ruling. Our economy would be better served if businesses could spend more resources creating jobs and fewer resources fighting frivilous litigation.
© Copyright IBTimes 2023. All rights reserved.