Walking Dead' Season 2 Returns Tonight on AMC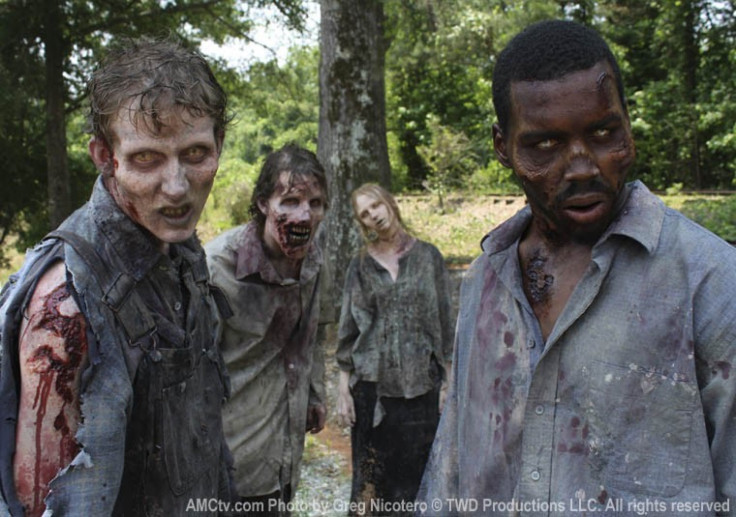 The Walking Dead returns to AMC tonight from its mid-season hiatus. The show had its mid-season finale in late November.
To recap on the first half of season two, the gang of survivors had been searching for little Sophia (Madison Lintz) since the first episode of the season. During their search, Carl (Chandler Riggs) ends up shot, and the group seeks refuge on a farm owned by a man named Hershel (Scott Wilson). Hershel welcomes the group, but warns them that they have to follow his rules, and that his farm will not be their permanent residence. As the gang continues to search for Sophia, new friendships are made, as well as new discoveries. One of these discoveries is that a forbidden barn on the farm is full of zombies, or walkers. Shane (Jon Bernthal) fully snaps during the mid-season finale episode and opens the barn doors to put a permanent end to the walkers. Unfortunately for Sophia, the group finally finds her in the barn full of zombies. It's up to Rick (Andrew Lincoln) to shoot the girl.
According to AMCTV, the return episode of The Walking Dead is titled Nebraska. The latest episode is about Rick and the others trying to restore order in the aftermath of a terrible discovery. Meanwhile, Rick and Glenn must also follow Hershel into town as he takes up old habits.
Because of the death of Sophia, Rick loses hope, and it sort of changes him forever, said Andrew Lincoln of his character in a behind-the-scenes interview.
According to Norman Reedus, who plays Daryl, Rick's character isn't the only one going through changes. Possibly you're going to see some more Daryl making decisions for them [the group], says Reedus.
The second half of season two is under the creative command ofe Shield veteran Glen Mazzara. Viewers can expect new characters in the six-episode second half of the season.
Everybody will love the second part of the second season, says Chandler Riggs, who portrays Carl. More of everything. More drama, more blood, more gore, and more...everything.
Season two resumes Sunday night on AMC at 9 p.m.
© Copyright IBTimes 2023. All rights reserved.