'Walking Dead' Season 6 Spoilers: What Happened To Dwight's Face? A Look At The Comics After Episode 14 Reveal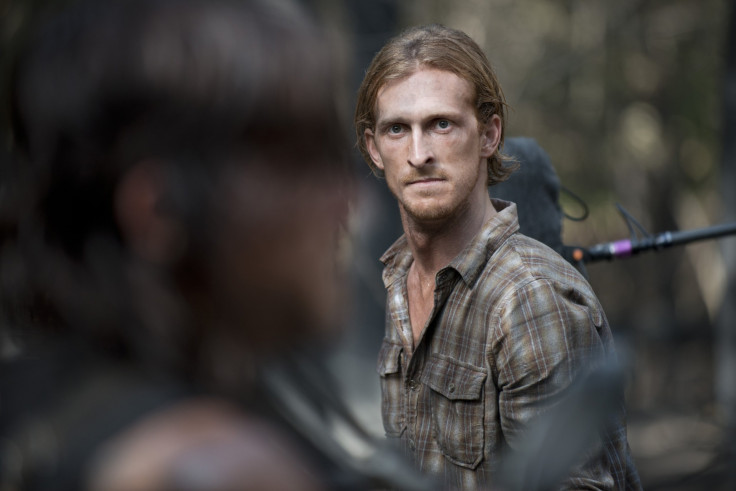 "Walking Dead" fans are getting super close to Negan's arrival! Only two episodes remain in season 6 of the hit AMC series, and Sunday's episode just delivered another hint at the horrors to come when the ultimate comic book villain is introduced in the finale.
Those that follow the show already know that Jeffrey Dean Morgan will be making his big Negan entrance during episode 16 on April 3. As of now, Rick (Andrew Lincoln) and the others at Alexandria think that they already took care of their Negan problem after Primo (Jimmy Gonzalas), one of the Saviors they captured, said that he was the leader of the group. However, those that read the comic books know that episode 14 revealed a big teaser of what's to come.
WARNING: Stop reading now if you have not watched episode 14.
In Sunday's installment, titled "Twice as Far," Daryl (Norman Reedus) reunited with Dwight (Austin Amelio), the man who stole his crossbow and motorcycle in the woods. However, he wasn't the same survivor that viewers remember from episode 6. Half of his face was severely burned.
The latest episode doesn't address Dwight's burns, but Robert Kirkman's graphic novels reveal what happened. In the comics, Negan has multiple wives. These women become his wives for protection. But although he has different partners, his wives are unable to have other lovers. That's how Dwight got his face burned. Dwight's wife, Sherry, became one of Negan's wives in an attempt to live a better life with the Saviors. However, Negan caught Sherry with Dwight and punished him by burning half of his face with an iron.
When Daryl first met Dwight he had initially tried to help him and his female companion. The two double crossed him and left him in the woods with a knife as his only protection. Fortunately Daryl managed to survive the ordeal and make it back to Alexandria in one piece. But he's had regrets about not killing Dwight ever since.
Daryl was right to have those regrets, because Dwight killed Denise (Merritt Wever) and threatened to kill Daryl, Rosita (Christian Serratos) and Eugene (Josh McDermitt) unless they allowed his group of men to enter Alexandria and take whatever and whoever they want. A distraction – and a bite on Dwight's crotch from Eugene – allowed Daryl and the others to take out a couple of Dwight's men. However, Dwight and some of the other members of his group managed to escape.
This scene does happen in the comics, but it's a little different. In Volume 17 of the comics, Dwight kills Abraham (Michael Cudlitz) with the arrow, not Denise. He then takes Eugene hostage and brings him to the gates of Alexandria. This all happened after Rick's group killed some Saviors and sent one guy back with a message for Negan.
Dwight's plan to enter Alexandria failed after Eugene bit his crotch, allowing the Alexandria people to fight back. But like the TV show, Dwight managed to get away.
Dwight's burn is not the only injury that teases what Negan is capable of. Last week one of the Saviors revealed to Maggie (Lauren Cohan) that one of her fingers was cut off because she stole gas to go search for her boyfriend. Before that, Glenn (Steven Yeun) came across photos of people with their heads bashed in. In the comics, Negan's weapon of choice is a bat covered in barbed wire. He affectionately named the bat Lucille, and uses it to crush the skulls of people who cross him.
"The Walking Dead" airs on AMC Sunday at 9 p.m. EDT. What did you think of the return of Dwight? Tweet your thoughts to @AmandaTVScoop.
© Copyright IBTimes 2023. All rights reserved.