'The Walking Dead' Star Jeffrey Dean Morgan Teases Negan's Kinder Side?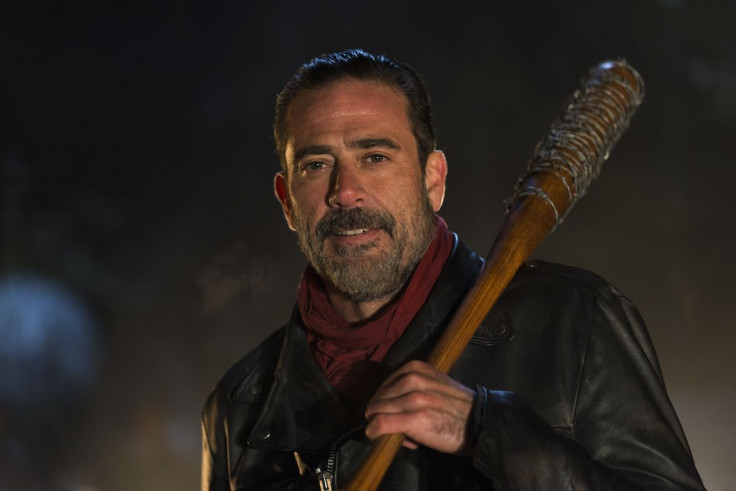 Even the greatest "The Walking Dead" villain, Negan (Jeffrey Dean Morgan), has a lighter and kinder side to him.
While speaking with Entertainment Weekly, Morgan said that this is something that will be explored in the upcoming episodes of Season 8. In the final episode for Season 6, Negan was introduced to terrorize the heroes of the show. This continued in Season 7, in which he was responsible for some of the deaths in the hit AMC TV series.
But starting Oct. 22, viewers will get to see a different side to Negan. "We're going to start seeing slivers of who this guy is beyond the brutality that we saw in Season 7. The most fascinating stuff that I've got to do this year is seeing behind the leather jacket," he said.
Morgan also said that he can't just portray Negan as a big bad like what the fans want him to do. In fact, he and executive producer Scott M. Gimple are on a mission to find more layers to the character.
"And you know, I am always hoping that, at some point, we do a backstory episode for Negan, because it's an amazing story. I don't know that that's going to happen this year, but we are going to see enough of him and he talks quite a bit, as you know. So he's going to reveal some of himself to the audience this year, which is going to be awesome. It's going to be fascinating. Of course, he's still going to be a big [villain]!" he said.
Meanwhile, "The Walking Dead" Season 8 will not feature as many storylines about Negan just like Season 7 because the series will focus once again on Rick Grimes (Andrew Lincoln). Episode 1 director Greg Nicotero told TV Guide, "We start episode 801 on a close-up of Rick Grimes, and we really get a sense that he's driving our story, not Negan."
In the teaser released by the network, a much older Rick was shown. Gimple said that there will be a time jump, and it will be addressed in Season 8.
"The Walking Dead" Season 8 will premiere on AMC on Oct. 22 at 9 p.m. EDT.
© Copyright IBTimes 2023. All rights reserved.