War On ISIS 2016: Belgium To Join Coalition Air Strikes In Syria Against Islamic State Group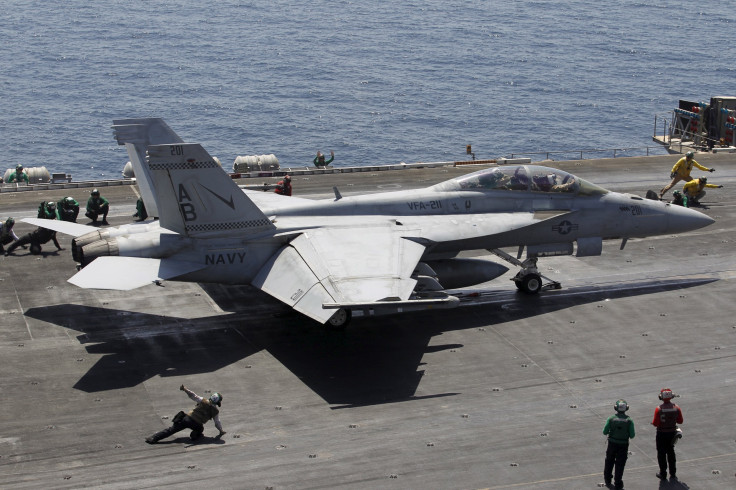 Nearly two months after the devastating terrorist attacks in Brussels, which killed 32 people and injured more than 300, Belgium has announced plans to rejoin the international coalition fighting the Islamic State group, which took credit for the assaults. Deploying six F-16 fighter jets, the small European country will rejoin efforts led by the United States, France and the United Kingdom.
Belgium wasn't engaged in the coalition's effort to take down the terrorist group, also known as ISIS, on March 22, when explosions rocked Brussels' airport and a metro station. The European nation had suspended its attacks in 2015, citing unsustainable financial costs of contributing to the effort. The early airstrikes only targeted ISIS strongholds in Iraq, but Belgium plans to launch strikes in Syria this time around.
Opinion of ISIS in Countries with Significant Muslim Populations | InsideGov
Belgium is one of two European countries that has seen large-scale terrorist attacks in the past year. Last November, terrorists gunned down concert and café patrons in Paris, killing at least 130 people. Almost immediately afterward, France responded with a show of force and conducted its largest raid targeting the group.
"The raid ... including 10 fighter jets, was launched simultaneously from the United Arab Emirates and Jordan. Twenty bombs were dropped," France's defense ministry said in a statement three days after the Nov. 13 terrorist attacks in its capital.
Aside from France, the U.K., U.S. and several other countries around the world are engaged in actions against both ISIS and Syrian President Bashar Assad. Other countries in the coalition include the Netherlands, Canada, Turkey, Jordan and Australia.
Additional countries are engaged in the fight, including Russia, Algeria and Iran. However, those countries support the Assad regime. An International Business Times map of the forces fighting the Islamic State group in Iraq and Syria — which does not include Belgium — can be found here.
© Copyright IBTimes 2023. All rights reserved.