Washington DC Eyes 2024 Olympics With New Campaign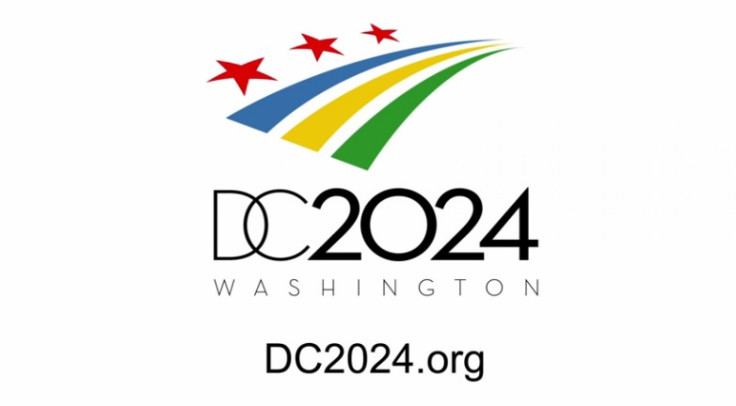 Washington, D.C., officially put its name in the running for the 2024 Summer Olympics on Tuesday in a bid to bring the Games to one of the few major world capitals where it has never been. In this city known for its long election campaigns, the new exploratory committee hopes to become an early favorite and believes it has a strong shot at winning the coveted title of Olympic host.
The long road to 2024 began six months ago when the U.S. Olympic Committee sent letters to the mayors of 35 cities across the nation to gauge interest in a possible bid. Ten cities have thus far shown interest, including Boston, Dallas, Los Angeles and San Francisco. The USOC will choose just one to partner with for its bid in September 2015, while the International Olympic Committee will announce the ultimate host city for the 2024 Olympic Games in 2017.
Bob Sweeney, president of the Greater Washington Sports Alliance and leader of the nonprofit DC 2024 initiative, called Washington a natural front-runner for the honor due to its abundance of existing sporting facilities, hotel rooms and transit options, including three airports and a wide-reaching mass transit system. He also noted that the event's arrival in the nation's capital was long overdue.
"With more state-of-the-art sports infrastructure in a 40-mile radius than any other U.S. city, thousands of hotels and lodging options, and a vast and expanding transportation system, the Greater Washington region is one of the best and most qualified in the world to host an event of this magnitude," Sweeney said. "And, most importantly, we offer all this against America's most historic backdrop."
Several high-profile members of Washington's sporting community rallied around the idea on Tuesday, including Washington Redskins owner Daniel Snyder.
"We look forward to assisting the Washington Olympic Committee in presenting the nation's capital and fabulous surrounding region to the Olympic sporting world," he said in a statement. "We are fortunate to have most of the venues needed in an internationally recognized city that is accustomed to staging high-profile events."
Wizards, Capitals and Mystics owner Ted Leonsis urged readers of his Ted's Take column to join him in backing the bid. "I intend to be very supportive of this effort in every way possible," he said. "Our community is situated well to be great hosts to the Olympic Games."
Destination D.C., the capitol's marketing and tourism arm, said the city could see a major boost in visitors akin to London or Beijing if the Olympics came to town. A recent study from the British government found that the economy enjoyed a 9.9 billion-pound ($15 billion) boost as a result of the Games, while spending by foreign tourists rose by 600 million pounds ($930 million) in 2012.
According to the U.K.'s Office of National Statistics, London saw just a 1.1 percent increase in tourism last year, but the low figure is more impressive when considering the overall downturn in Europe that led to declines in many other regions.
Beyond London and Beijing, several other major national capitals have hosted the Olympic Games, including Tokyo, Moscow and Berlin. Many believe Paris could be the true front-runner for 2024 because it would be held on the 100th anniversary of its last Olympics.
Yet, Washington, D.C. plans to put up a strong fight. Indeed, its status as an Olympic-less world capital isn't from a lack of effort. The city led an unsuccessful bid for the 2012 games, which organizers said gives it an advantage in crafting its new effort. Unlike Washington's attempt 11 years ago, where Baltimore, Md., was involved, this time around, Washington is doing it on its own.
DC 2024 said that the Games would include venues as far away as Baltimore and even Richmond, Va., spreading the economic impact across the broader Washington-Baltimore area, which is the U.S.' fourth-largest metropolitan area and one of its fastest growing.
The bedrock of the exploratory committee's plan is the use of several existing stadiums, including the Verizon Center and sites at George Mason University in Virginia and the U.S. Naval Academy in Maryland. Any new facilities, it said, would leave "a positive legacy that can be used by the community for years to come."
Beyond saving on infrastructure, organizers noted that security forces in the nation's capital region were well-prepared with the expertise to secure high-profile events such as presidential inaugurations and meetings of world leaders.
Washington would work with a diverse group of corporate sponsors to supplement public funding, which is typically the biggest barrier to hosting an event of this scale. DC 2024 put initial estimates for the Games at $4-$6 billion -- modest compared to the estimated $13.6 billion spent on the London 2012 Olympics.
"We will work diligently to ensure the economic impact for the Olympic Games is greater than the expense, and are committed to delivering this marquee event in sports to Greater Washington, D.C.," Sweeney said. "DC 2024 promises that Greater Washington can provide a magnificent experience during the Games and a sustaining legacy for both residents and visitors long after the closing ceremony."
Whichever American city the USOC picks in the end will likely have a better shot than those in previous years. The USOC's relationship with the IOC has vastly improved since the two reached a revenue-sharing agreement. Many believe this dispute contributed to the failed U.S. bids of recent years, including New York and Chicago, which each spent up to $10 million on their domestic proposal process.
The U.S. hasn't hosted a Summer Olympics since Atlanta in 1996, nor does it have any bids in the running for 2020. The IOC will choose the host of that event next week, with Madrid, Istanbul and Tokyo all vying for the title.
© Copyright IBTimes 2023. All rights reserved.