Watch: 15 Best Star-Studded Super Bowl 2023 Commercials That Were Released Early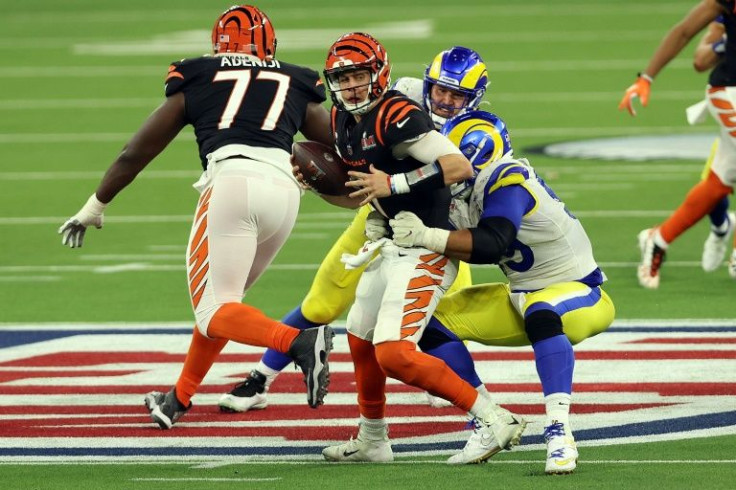 KEY POINTS
The Super Bowl LVII will take place Sunday at the State Farm Stadium in Glendale, Arizona
Philadelphia Eagles and Kansas City Chiefs are facing each other in the final playoff
Miles Teller, Sylvester Stallone, Will Ferrell and Alicia Silverstone star in this year's iconic Super Bowl ads
The Super Bowl LVII is fast approaching.
Although most viewers anticipate the final playoff between the Philadelphia Eagles and the Kansas City Chiefs on Sunday, some also look forward to seeing the iconic Super Bowl commercials on their televisions.
Big-name advertisers such as Google, Doritos and Paramount Plus are paying a whopping $6 million to $7 million for a 30-second spot during the NFL playoff, which has one of the largest live television audiences and is one of the few remaining TV events where viewers don't skip ads, according to Gies College of Business professor Maria Rodas.
These quirky and fun ads provide entertainment during breaks, especially when brands hire the likes of Miles Teller, Sylvester Stallone, Will Ferrell and Alicia Silverstone, among others, to star in their commercials.
Check out 15 of the best star-studded Super Bowl commercials released before the game, which will surely make you laugh out loud.
1. Booking.com: Melissa McCarthy
Emmy award-winning actress Melissa McCarthy wows viewers with "Somewhere, Anywhere," a musical number about her desire to travel across the globe.
2. Bud Light: Miles and Keleigh Teller
Miles Teller and his wife, Keleigh Teller, bust out their new dance moves as they dance to the music on hold while waiting for a customer service operator to answer the phone. The couple's pet dog, Bugsy, also makes his television debut.
3. Budweiser: Kevin Bacon, Metro Boomin
"Six Degrees of Bud" is a nod to Kevin Bacon's infamous meme called the "Six Degrees of Kevin Bacon" — an idea that anyone involved in the Hollywood film industry can be linked through the "Footloose" star's six connections.
But the ad highlights that diversity and acceptance are what bring people closer together.
4. Dexcom: Nick Jonas
Nick Jonas returns for the second year in a row to promote Dexcom's glucose monitoring system called Dexcom G7. The "Jealous" singer has been an avid user, given that he was diagnosed with type 1 diabetes at a young age.
5. Doritos: Jack Harlow, Missy Elliott and Elton John
Music icons Jack Harlow, Missy Elliot, and Elton John come together for a musical-themed Doritos ad, showing the "First Class" rapper letting go of his rap career to focus on the triangle.
6. DraftKings: Kevin Hart, Tony Hawk, Emmitt Smith, Dr. J, David Ortiz and Ludacris
Kevin Hart, Tony Hawk, Emmitt Smith, Dr. J, David Ortiz and Ludacris reunite at a house party with a pre-Super Bowl warm-up through a betting game using DraftKings.
7. General Motors and Netflix: Will Ferrell
General Motors' elective vehicles and Netflix team up to announce that the streaming giant will feature the automobiles on its original shows. Watch comedian Will Ferrell drive through different hit Netflix shows, including "Bridgerton" and "Stranger Things."
8. Google: Amy Schumer, Doja Cat and Giannis Antetokounmpo
Amy Schumer, Doja Cat and NBA star Giannis Antetokounmpo show off their photo-editing skills using Google's Pixel editing tools.
9. Hellmann's: Jon Hamm and Brie Larson
Jon Hamm and Brie Laron are trapped in a fridge, trying to figure out how to escape, only to realize Hellmann's quirky joke — that "ham and brie" are the perfect combination to go with the mayo in a sandwich.
10. Michelob Ultra: Serena Williams, Brian Cox, Tony Romo, Alex Morgan, Nneka Ogwumike and Canelo Alvarez
Tennis champ Serena Williams, actor Brian Cox, Dallas Cowboys quarterback Tony Romo, soccer player Alex Morgan, basketball player Nneka Ogwumike and boxer Canelo Alvarez come together for a game of golf at the fictional Bushwood Country Club.
11. Pepsi Zero Sugar: Steve Martin
Steve Martin takes viewers on a guessing game if he is acting or showing the real deal.
12. Pringles: Meghan Trainor
Getting your hands stuck in a Pringles tin is nothing new. Celebrities such as "All About That Bass" singer Meghan Trainor experience the same thing.
13. Rakuten: Alicia Silverstone
Alicia Silverstone reprises her role as Cher from "Clueless" and recreates the iconic debate scene from the 1995 flick alongside Elisa Donovan as Amber.
14. Uber One: P. Diddy, Montell Jordan, Kelis, Donna Lewis, Haddaway and Ylvis
P. Diddy, Montell Jordan, Kelis, Donna Lewis, Haddaway and Ylvis band together to create the greatest "One Hit Uber" jingle of all time.
15. Paramount Plus: Sylvester Stallone
Sylvester Stallone and his three daughters go on an adventure in "Paramount Mountains," amid cold and snowy weather. The one-minute clip also serves as a teaser for the "Rocky" star's new reality show "The Stallone Family."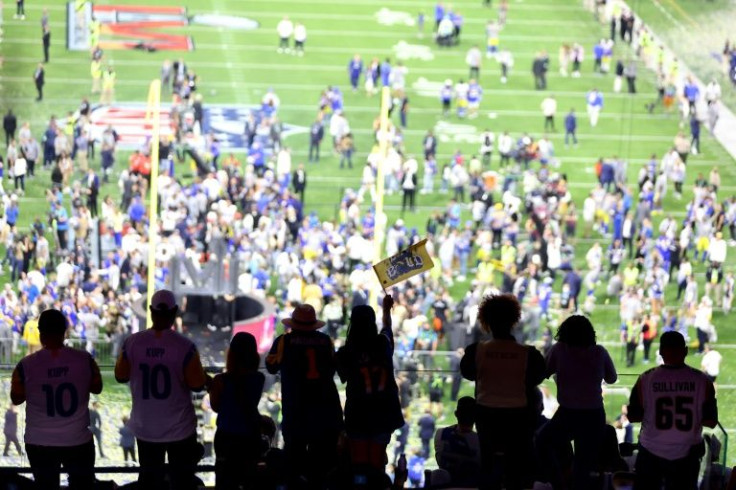 © Copyright IBTimes 2023. All rights reserved.