WATCH: ATEEZ Wooyoung Flawlessly Recovers From Nearly Falling Off Stage During Performance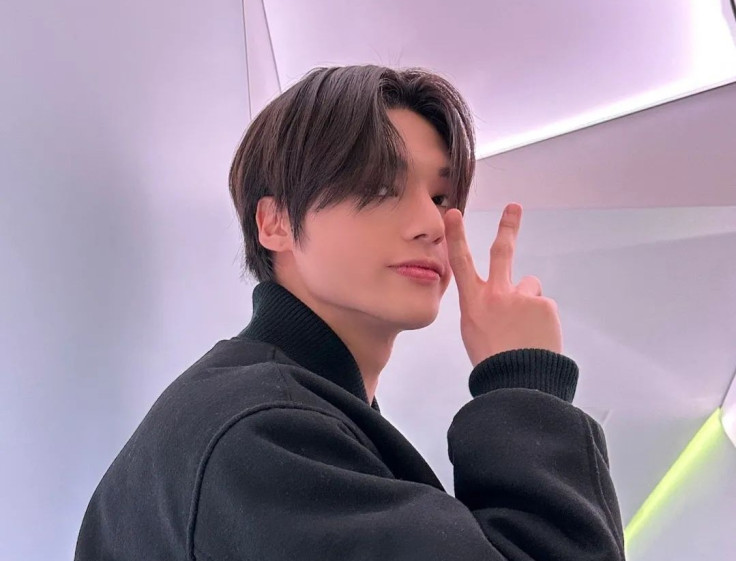 KEY POINTS
ATEEZ is currently promoting its ninth mini album "The World Ep.2: Outlaw"
Wooyoung appeared to step on his shoelaces and nearly fell during a performance but immediately recovered
ATEEZ made history as the first non-"Big Four" K-pop group to rank No. 2 on the Billboard 200
ATEEZ member Wooyoung recently showed his ability to handle a stage mishap and make it look like it never happened at all.
During last week's episode of SBS' music program "Inkigayo," San, Hongjoong, Seonghwa, Mingi, Yunho, Yeosang, Jongho and Wooyoung performed their latest single, "Bouncy (K-Hot Chilli Peppers)," live in front of their fans — known as ATINY.
As some parts of their choreography feature complicated footwork, one wrong move could cause an accident on stage. This was what happened to Wooyoung while he was dancing to the climax of "Bouncy" toward the end of the group's performance.
In a fan cam uploaded on SBS' K-pop Zoom YouTube channel, the 23-year-old dancer-vocalist appeared to stumble after stepping on a shoelace and nearly fell off the stage. But though he was a bit flustered, he immediately recovered and continued performing while still being in sync with the other members.
At the end of the video, Wooyoung could be seen smiling and waving goodbye to the audience.
Fans flocked to the comments section to praise one of the youngest members of ATEEZ for dealing with the stage mishap flawlessly and giving his best performance.
"[Oh my gosh], he almost fell, but he literally played it off like it was nothing, [so] that it was hard to notice. True professional," one user said.
Another commented, "[Oh my gosh], I [screamed] when he almost fell. I hope he's okay, but you nailed it Wooyoungie, good job."
"My heart [stopped]," a third user wrote. "King of performance, slay."
"He almost fell but kept his composure and held on to it. Now that's what you call a pro," a fourth user said.
"His dance is very clean and precise. His vocals are so beautiful and mesmerizing. His visuals are unrivaled, [and] his handsomeness and sexiness are top tiers. When he wears any outfit, it looks so good on him. Wooyoung, you are so perfect!!" a fifth user commented.
ATEEZ dropped its ninth mini album, titled "The World Ep.2: Outlaw," earlier this month.
It has since broken records, becoming the group's best-selling album so far. The eight-member group also became the first non-"Big Four" K-pop group to rank No. 2 on the Billboard 200 chart, racking up a total of 105,500 album sales — composed of 6.32 million on-demand streams and 101,000 pure sales.
ATEEZ — which stands for "A TEEnager Z"— debuted under KQ Entertainment in 2018 with its first mini album "Treasure EP.1: All to Zero."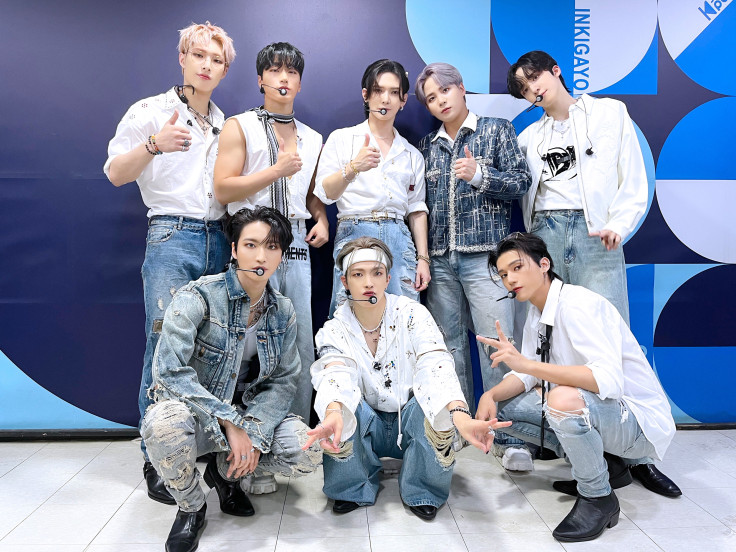 © Copyright IBTimes 2023. All rights reserved.