9 Best BTS Songs Covered By K-Pop Idols: TXT, Lee Mujin, Enhypen & More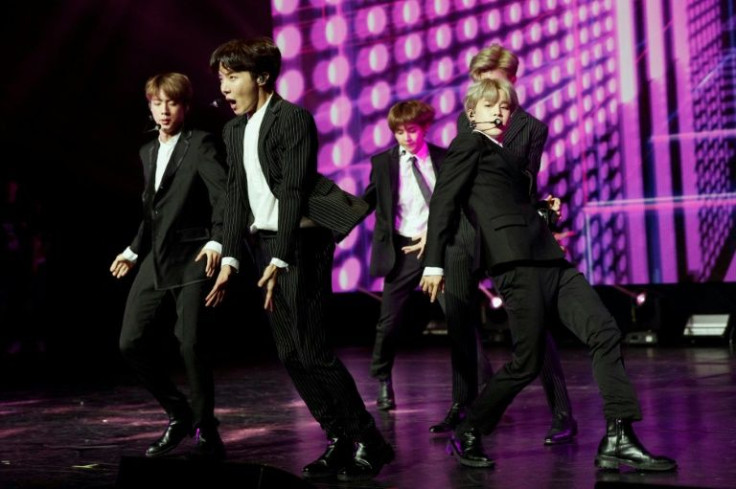 KEY POINTS
K-pop idols who performed BTS songs over the years include TXT, Enhypen, Stray Kids and more
MAMAMOO member Solar gave an explosive cover of "Fire" back in 2019
South Korean soloist Lee Mujin received praise from BTS' Jimin for his cover of "Butterfly"
BTS is not only famous for its relatable and catchy songs but also for pulling off some of the most complex choreography in the K-pop industry.
While most K-pop idols avoid covering songs from the international superstar's discography, these 9 brave artists have proven how to flawlessly execute BTS' songs and dances:
1. "Boy In Luv" by Tomorrow x Together
When Tomorrow x Together (TXT) first made its debut in 2019, the group impressed thousands of ARMYs by performing BTS' "Boy In Luv" — the main track from BTS' second mini album, "Skool Luv Affair."
The quintet — consisting of Yeonjun, Soobin, Beomgyu, Taehyun and Huening Kai — performed an impressive rendition of the song during the 2019 SBS Awards, paying homage to their "seonbaenim" or more experienced seniors from Big Hit Music.
2. "I Like It" by Enhypen's Sunoo, Sunghoon, Jake and Jungwon
In 2021, Enhypen held its first fan meeting called "EN-CONNECT" where the members performed several tracks from their earlier discography, such as "Given-Taken," "10 Months," "Flicker" and more.
Surprisingly, members Sunoo, Sunghoon, Jake and Jungwon, serenaded their fans with a cover of "I Like It," giving the song a more youthful and refreshing concept. The track was originally released in 2013 as part of BTS' debut album, "2 COOL 4 SKOOL."
3. "The Truth Untold" by Moon Sua
Billie member Moon Sua stunned viewers with a heartfelt rendition of "The Truth Untold" when she joined JTBC's reality competition program "Second World."
During the contest, the 23-year-old singer-songwriter was assigned to cover the song — which depicts misery and sadness caused by past trauma and lack of self-love — and she successfully delivered its emotions and showcased her undeniable vocal skills.
4. "Butterfly" by Lee Mujin
South Korean soloist Lee Mujin is famously known for hosting KBS' "Leemujin Service," where he invites K-pop idols to perform a stripped-down version of their greatest hits or song covers.
In April, BTS member Jimin guested on the show following the release of his solo album "Face." There, he asked Mujin about his favorite song from BTS, to which the latter revealed was "Butterfly" from 2015's "The Most Beautiful Moment in Life: Part 2."
Following the revelation, Jimin requested that Mujin perform the song. The former then gave a soulful rendition, which also sparked applause and praise from the BTS lead vocalist.
5. "Fake Love" by (G)I-DLE
It's rare to see female K-pop groups perform covers from male groups due to the hard-hitting choreography, but (G)I-DLE proved that it's possible.
Months after the then-six-member group made its debut in May 2018, it appeared on MNET's special stage for "M Countdown" to perform "Fake Love" by BTS.
Members Jeon So-Yeon, Choi Mi-Yeon, Minnie, Song Yuqi, Yeh Shu Hua, and Seo Soo-Jin gave a powerful performance, and it has since been labeled as one of the best covers in the K-pop industry.
6. "DNA" by Stray Kids
Stray Kids proved that it's one of the most promising male groups in the K-pop scene with its performance of "DNA." The track — released in 2017 — has some of the hardest choreography since it's a mixture of fast and detailed movements and complicated footwork.
The eight-member group — composed of Bang Chan, Lee Know, Changbin, Hyunjin, Han, Felix, Seungmin, and I.N. — was able to pull off the dance with their energetic moves and unique styles, garnering praise from fans and viewers.
7. "Spring Day" by WEi
"Spring Day" may just be one of the hardest BTS songs to cover since it's become the group's greatest hit throughout its prolific discography. Not only did the track showcase the international act's vocal skills, but it also delivered an important message about how to deal with a loss of a loved one, which resonated with millions of ARMYs worldwide.
Wei, however, took the risk, and it successfully paid off.
Over two years ago, Daehyeon, Donghan, Yongha, Yohan, Seokhwa and Junseo performed "Spring Day" on the Christmas special for "M COUNTDOWN." K-pop enthusiasts immediately flocked to the comment section on YouTube, praising them for their facial expressions and vocals.
8. "I Need U" by ATEEZ
During KCON Japan in 2019, ATEEZ members gave their twist to BTS' "I Need U" by adding their signature style but still paid homage to the original. Their cover has since been labeled as one of the group's "legendary" covers over their nearly five-year career.
9. "Fire" by MAMAMOO's Solar
MAMAMOO member Solar may be known for her stunning vocal range. But she can also flawlessly execute hard-hitting choreography and rap.
During the group's 4season F/W tour in 2019, the 32-year-old South Korean artist surprised fans with an explosive cover of "Fire" along with her backup dancers. Solar was seen giving her all to dance the choreography while singing live.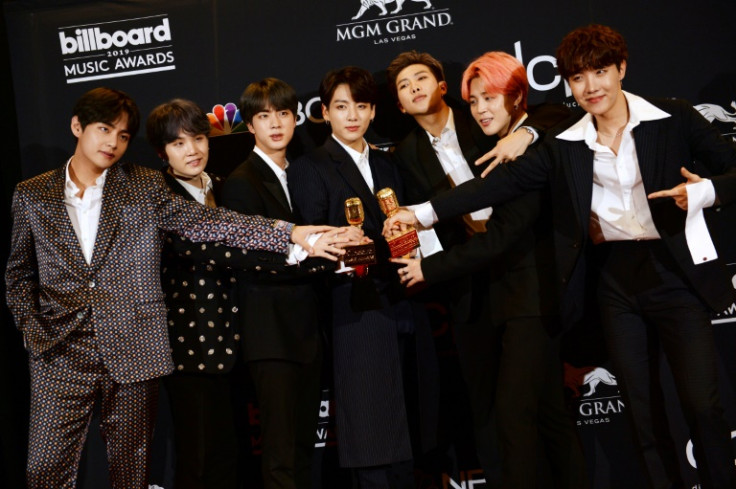 © Copyright IBTimes 2023. All rights reserved.