Watch: Biden Gets Bitten By Cicada, Swats Bug Before Boarding Air Force One
KEY POINTS
Biden was preparing to fly to Europe to meet world leaders when a cicada bit him on the neck
A swarm of bugs had previously caused a plane carrying reporters to ground for hours
Biden is expected to meet with Russian President Putin in Geneva
President Joe Biden on Wednesday morning swatted away what appeared to be a cicada that landed on his neck.
Biden had been preparing to fly from the Joint Base Andrews in Maryland for a week-long tour of western Europe when a cicada landed on his neck. The president who, at the time, was chatting with a uniformed military officer, can be seen swatting the bug away. His gesture prompted the military officer to divert his gaze to the ground, where the cicada had landed.
"Watch out for the cicadas," he told reporters at the tarmac. "One just got me."
The bug incident happened hours after the flying insects forced a charter plane carrying the president's press corps to suspend flight at Virginia's Dulles International Airport due to malfunctions caused by the bugs.
Initially, the plane was scheduled to depart at 9 p.m. The malfunction grounded the plane until 11 in the evening, and then until 2:15 a.m. Aides to President Biden brought the reporters to the airport hotel and arranged for another plane from Cleveland to charter the press corps from Washington to Britain, according to The New York Times.
The incidents involving the bugs come as trillions of Brood X cicadas resurface from underground after approximately 17 years. Over the weekend, the National Weather Service tweeted about a "biological" signal caught by their Doppler radars, which is used to track storms.
"You may have noticed a lot of fuzziness (low reflectivity values) on our radar recently. The Hydrometeor Classification algorithm shows much of it to be Biological in nature. Our guess? It's probably the #cicadas," the weather agency wrote.
President Biden's trip to Europe is his first foreign trip since taking office. After arriving in Britain on Wednesday, the president addressed members of the U.S. Air Force stationed at Royal Air Force Mildenhall.
"We're going to make it clear that the United States is back and democracies of the world are standing together to tackle the toughest challenges and the issues that matter most to our future," he said. "Our alliances weren't built by coercion or maintained by threats. They're grounded in democratic ideals, a shared vision of the future, where every voice matters."
Biden is expected to meet with world leaders in the G-7 and NATO summits. He is also expected to meet in person with Russian President Vladimir Putin in Geneva.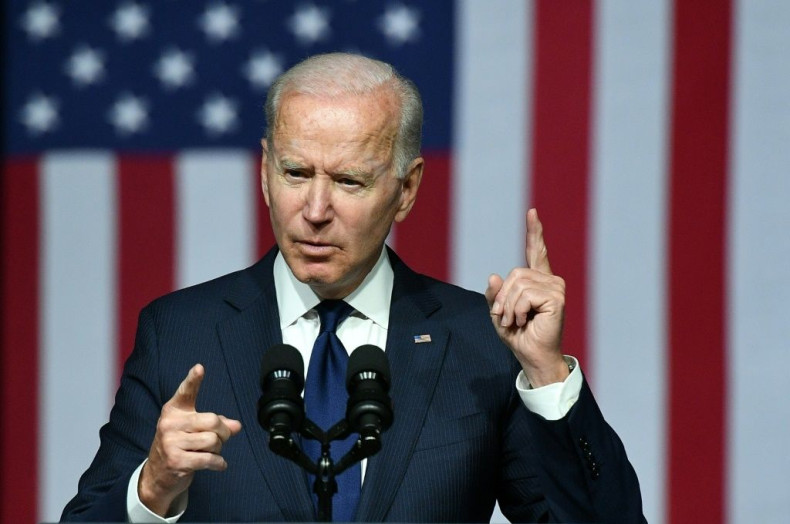 © Copyright IBTimes 2022. All rights reserved.