Babyface Jungkook Had To Show ID While Ordering Tequila At Busan Resto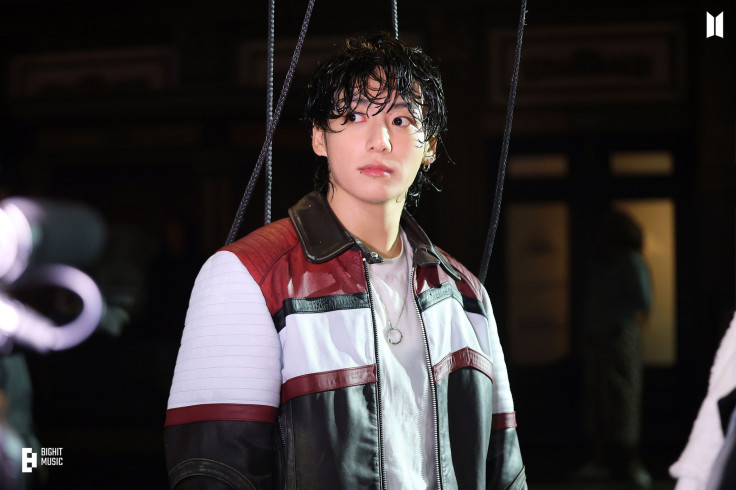 KEY POINTS
Jungkook and Eun-woo reportedly dined and drank together in a restaurant in Busan
The restaurant staff had to check Jungkook's ID because they thought he was still 17 years old
BTS' Jungkook and ASTRO's Eun-woo are part of the iconic '97 liners group
The '97 liners besties Jungkook of BTS and Cha Eun-woo of ASTRO reportedly went to dine and drink together in a restaurant in Busan Wednesday, where the staff had to check Jungkook's ID because of his youthful visuals.
On Wednesday, Fisherman Busan revealed that the two K-Pop idols visited their restaurant via Stories on their Instagram account, @fisherman_busan.
In another post, a staff shared that they had to ask for and check Jungkook's ID when he ordered a shot of tequila because he looked too young to be legally allowed to drink alcohol.
K-ARMYs – BTS fans in South Korea – reported that the restaurant staff thought Jungkook was still 17 years old.
According to Twitter user @popiconguk, the Busan locals were not obliged to know Jungkook and Eun-woo's age, but they had to check if they were eligible to get an alcoholic drink.
Though the "Golden Maknae" of BTS still looks young, Jungkook is actually 25 years old — turning 26 on Sept. 1. His friend Eun-woo turned 26 last March 30.
In February 2022, one BTS fan account created a Twitter thread showcasing Jungkook's baby face in different photos. The uploader captioned it with "Jungkook as baby star candy indeed: [a] thread."
Aside from Jungkook and Eun-woo, Mingyu of SEVENTEEN, Jaehyun of NCT and Yugyeom and BamBam of GOT7 are also part of the popular '97 liners group.
The members of the '97 liners group are often spotted hanging out and spending time together, eating or drinking.
Last June, four out of the six members of the group, Jungkook, Eun-woo, Mingyu and Jaehyun, reportedly reunited and dined at a restaurant near Konkuk University.
According to one netizen, Jungkook visited a restaurant with his '97-liner friends Eun-woo, Mingyu and Jaehyun. Before leaving, the idols drew a huge "97" on the wall, surrounded by their signatures.
The netizen, who happened to be a Jungkook stan, shared at the time that she was in total disbelief when she saw Jungkook at the table of the restaurant she was working at.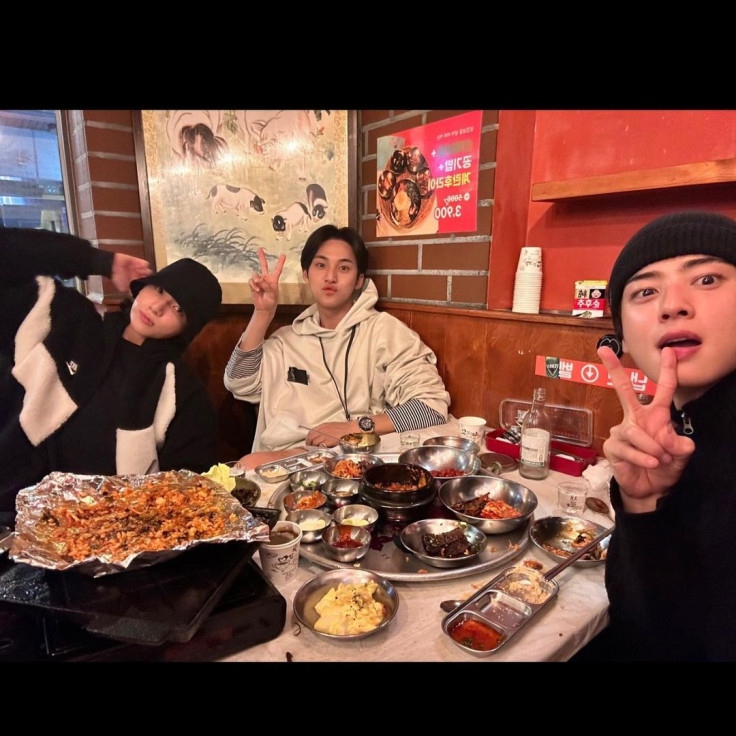 In April, Mingyu took to Instagram to share photos of him dining out with his pals Jungkook and Eun-woo.
The trio, in their comfortable hoodies, were shown savoring Korean cuisine in Mingyu's uploaded photos, which he captioned with "Good evening" and a black heart emoji.
In other news, Jungkook who recently released his solo digital single "Seven" was awarded a Guinness World Record as the male artist with the most-streamed track on Spotify within one week.
The "explicit" version of "Seven" collected 89,748,171 streams on the online music streaming platform.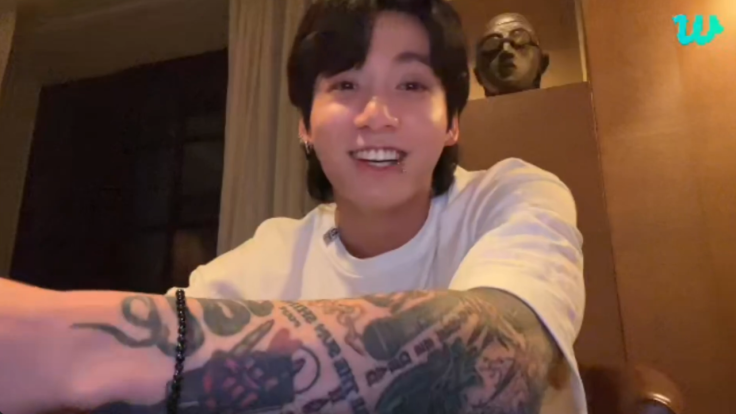 © Copyright IBTimes 2023. All rights reserved.