WATCH: ITZY Gets Drunk And Naughty; Members Reveal Personalities While Drinking Revealed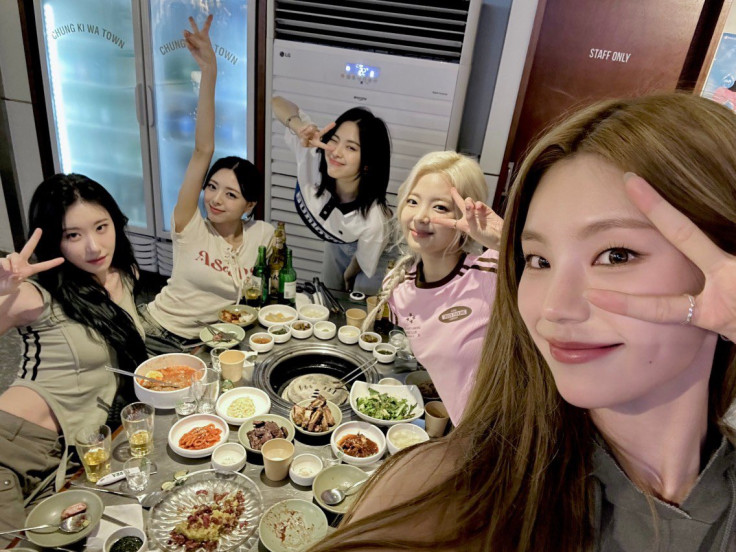 KEY POINTS
Dingo Music released its latest "Is Live" episode featuring the five ITZY members
ITZY sang to their famous hits while drinking to the point of getting tipsy
One fan was able to decipher ITZY members' drunken personalities
ITZY went for a round of drinks with its staff members to celebrate its comeback album "Kill My Doubt." But some members seemingly had a little too much to drink and ended up becoming a bit tipsy.
Dingo Music dropped the latest episode of its "Is Live" series on YouTube Wednesday, featuring the Itzy members Yeji, Ryujin, Yuna, Chaeryeong and Lia singing along to their greatest hits live while drinking alcohol and eating "samgyeopsal" — a grilled meat dish famous in South Korea.
Based on the video, the party might have begun before filming took place.
All five members were already a bit tipsy as they sang at the top of their lungs and happily danced to their songs without much care. ITZY also went in for more shots, drinking Soju and beer.
While IZTY seemed pretty normal during its performance of "Sneakers" and "Cake," the group went crazy during "Not Shy" as the girls started jumping and goofing around with their staff members. Despite their drunken state, they managed to hit the high notes and pull off the choreography.
Clips from the episode have since circulated on Twitter. Most fans — known as MIDZY — enjoyed ITZY's performance, especially since it was rare to see K-Pop idols drunk or drinking in public.
One fan — with the handle @_midzyallinus — took the time to decipher the different personalities the members displayed while drunk. The user observed that Yeji was the "clingy one," and Lia was the "designated driver" — the most sober and calm.
Ryujin was described as the "social" butterfly, interacting with others at the party. Chaeryeong was the one who made sure that all the drinking cups were empty, while Yuna was the "quiet wallflower."
"ITZY serving live vocals and full-on performance while being drunk as [f—k] like," a user commented, attaching a clip of them performing the highlight of "Not Shy."
Another quipped, "When I go to karaoke on January 1st, I'm like this when I'm 20 years old," adding a clip of Yeji looking nearly passed out, lying her head on the shoulder of a staff member.
"Dancing Chaeryeong at every drinking [party]," a fourth user wrote, attaching a throwback video of the main dancer just busting moves at an old party, which was compared to the latest "Is Live" episode.
"HWANG YEJI, WHAT ARE YOU DOING?" a fifth user asked, questioning her "clingy" personality toward a staff.
Twitter user @COZYxBEAR also translated Yeji's conversation with Chaeryeong, who questioned if the former was already "fully drunk." The 23-year-old leader of the group admitted that it was her first time drinking six cups in a row before getting up to sing the intro to "Not Shy." Lia was also seen laughing at Yeji in the clip.
ITZY's "Is Live" episode has accumulated over 410,00 views and is receiving much praise from the netizens for being fun, refreshing and energetic. Others also noted how talented the girls were.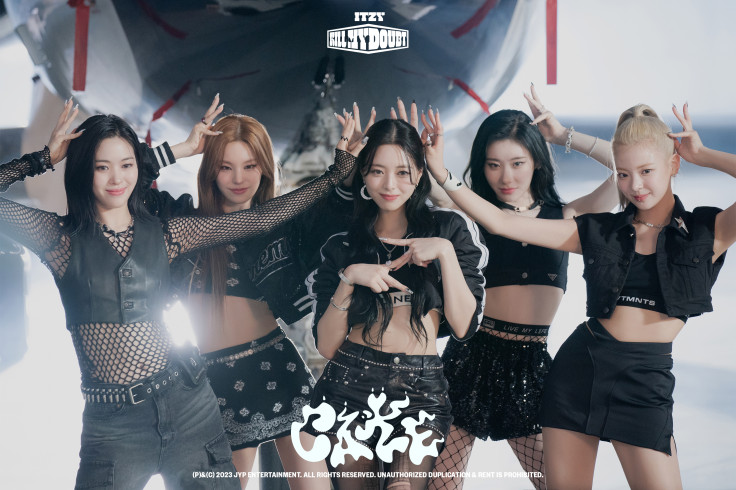 © Copyright IBTimes 2023. All rights reserved.