WATCH: ITZY's Yeji Reacts To Someone Calling Yuna A 'B*tch' At KCON LA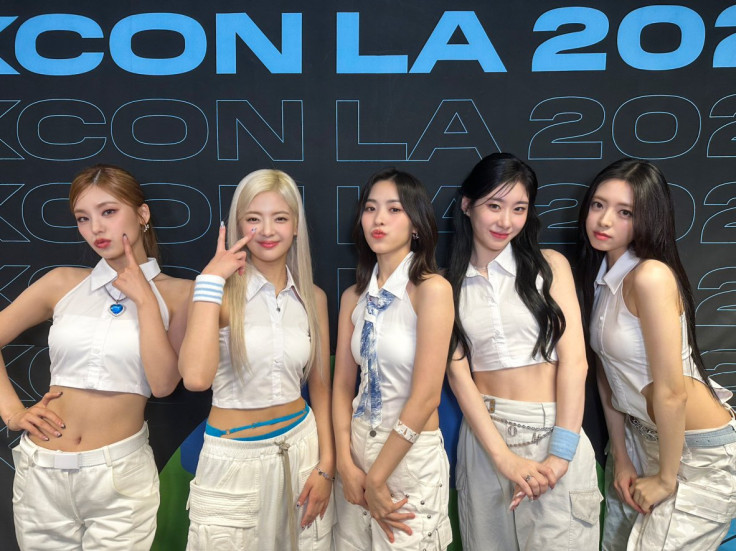 KEY POINTS
Girl group ITZY is one of the K-Pop artists who performed at KCON LA 2023
ITZY interacted with fans and answered questions from the hosts during a special stage
As Yuna was taking her time to answer a question, a fan screamed a very rude word at her
ITZY's leader Yeji was in protective mode when someone in the audience called her bandmate Yuna a "b—-" during the group's special stage at KCON LA 2023.
Like other K-Pop artists who performed on the third day of the convention, including EVERGLOW, (G)I-DLE, JO1, Lapillus, Stray Kids and THE BOYZ, ITZY had a special stage where they answered questions from fans and interacted with them.
But what started as a positive interaction with MIDZYs in the audience led to a brief tension because of someone's rude behavior toward the youngest member (maknae) of ITZY, Yuna.
In a fan cam video shared online, Yuna was seen taking her time to write her answer on the paper given to them. Because her bandmates were already done and waiting for her, some people in the audience allegedly started getting impatient.
While Yuna was putting more thought into answering the hosts' questions, someone shouted, "Hurry up, b—-."
In another fan cam video, ITZY's leader Yeji seemed to hear the rude remark as she turned her head in the direction of the person.
As Yeji turned her head and scanned the crowd, her expression got serious as though she was "ready to throw hands," according to the uploader of the clip.
K-Pop fans shared their thoughts and reactions to the rude gesture against Yuna on ITZY's special stage at the K-Pop convention.
"[I]f they wanted to shout, they could've EASILY said (in a playful tone) 'HURRY UP, GIRL,' and it would be TONS more acceptable and kind towards her, but nope," commented one fan.
"[W]hy would you pay for this and then proceed to scream profanities at her and tell her to hurry up? [It's] just so extremely upsetting. [D]o better," stated another fan.
"[T]his is so upsetting. [T]hat is so f—--- rude," tweeted a third fan, while another said, "Ignorant and disrespectful. That person who said that thinks she is cool. [B]ut girl, have some morals, educate yourself and have a job. Like Yuna."
ITZY performed the group's songs "Cake," "None of My Business," "Sneakers" and "Wannabe" at KCON LA 2023.
In other news, ITZY released its seventh EP, "Kill My Doubt," on July 31. It speaks of overcoming adversity and self-doubt, hence its title.
"Kill My Doubt" includes six tracks: "Bet on Me," "Cake," "None of My Business," "Bratty," "Psychic Lover" and "Kill Shot."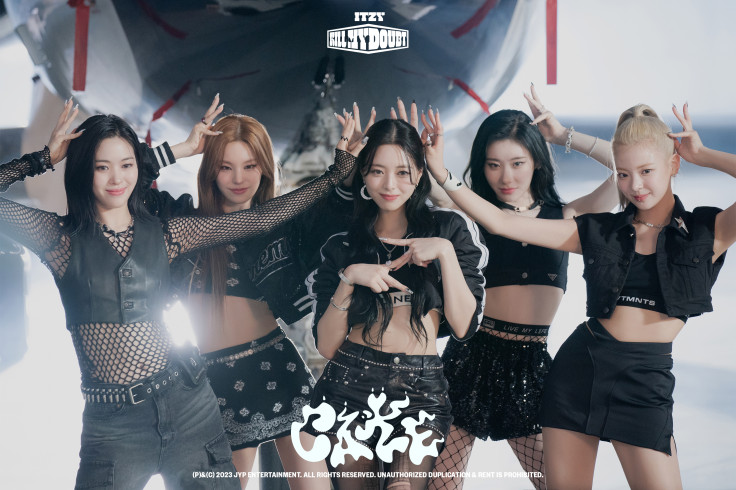 © Copyright IBTimes 2023. All rights reserved.