WATCH: Jungkook Livestreams Himself Sleeping For Over 20 Minutes As 6 Million ARMYs Watched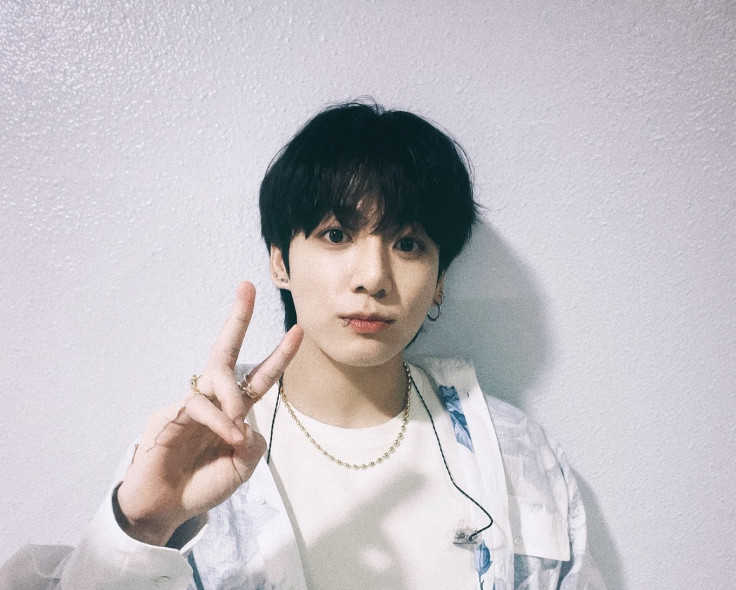 KEY POINTS
BTS member Jungkook treated to fans to an unlikely live session of him sleeping
Over 6 million fans watched on as the "golden maknae" was sleeping
BTS is celebrating its 10th anniversary as a group this June
BTS' Jungkook entertained fans once again with an engaging Weverse Live session on Monday, where he spent time interacting with ARMYs and addressing various topics.
Known for his long livestreams and the intimate setting of his home, Jungkook's broadcasts have become a favorite among fans. However, during a recent session, something unexpected happened, capturing the hearts of millions of BTS ARMYs worldwide.
In the middle of the stream, the idol, overcome by exhaustion, dozed off, leaving fans tuned in to him sleeping.
With over 6 million viewers watching, the sight of Jungkook peacefully sleeping for over 21 minutes became a hot topic among K-Pop enthusiasts. Many ARMYs expressed their admiration for the idol's genuine and vulnerable moment, emphasizing how captivating he is even in his slumber.
Surprisingly, Jungkook's viewership soared even higher after he fell asleep, accumulating nearly 6.7 million viewers towards the end of the stream.
ARMYs were fascinated by the idol's various sleeping habits that were inadvertently revealed, such as his sudden arm movements.
However, what truly touched the hearts of ARMYs was when he woke up briefly, expressing his concern for his fans' well-being and emphasizing his love and gratitude for their unwavering support.
Interestingly, this is not the first Jungkook fell asleep during a livestream with fans. In March, the youngest BTS member also dozed off while in the middle of a session. This time, however, Weverse had to end the session even before the idol woke up and realized what had happened.
Jungkook's Weverse Live sessions have become a cherished part of his connection with ARMYs, offering glimpses into his personal life.
In his broadcasts, Jungkook has captivated his audience with a wide range of activities, showcasing his talents beyond his music career. From dancing to engaging in household chores to playing guitar, boxing and cooking, his livestreams are always filled with authentic moments.
Jungkook's endearing sleeping moment sparked an outpouring of adoration from fans on Twitter and WeVerse.
Many highlighted the trust Jungkook has with his fans, highlighting the strong bond between BTS and the ARMYs.
Observing his peaceful sleep and cute little snores, surely made a moment fans will never forget.
Especially as BTS marks its 10th anniversary as a group this month.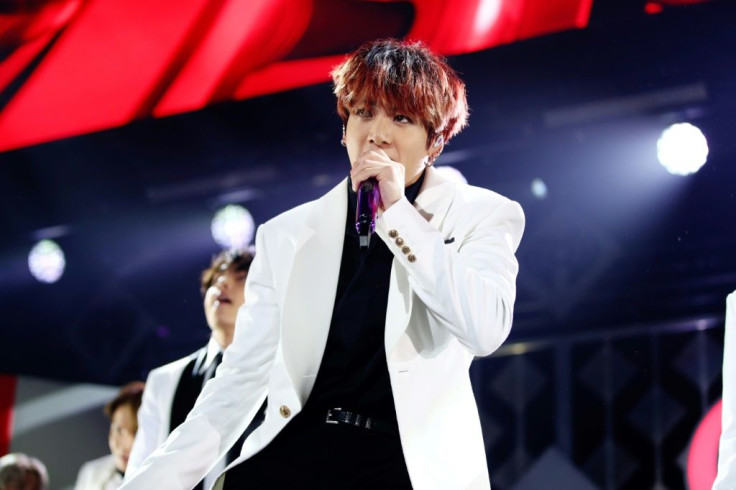 © Copyright IBTimes 2023. All rights reserved.