WATCH: NewJeans and IU Cover Each Other's Songs On The 'Palette' Show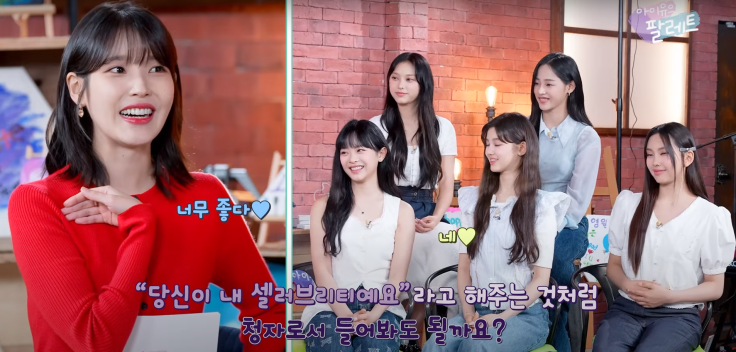 KEY POINTS
IU released episode 21 of her "Palette" show on YouTube Monday
NewJeans performed several songs, including a rendition of IU's "Celebrity"
IU also showcased her vocal skills, doing a cover of "Hurt" by NewJeans
Two of the biggest stars in the K-pop industry are making waves on social media after videos of them covering each other's songs circulated online.
On Monday, IU dropped episode 21 of her famous talk show "Palette" on YouTube, featuring one of the biggest K-pop girl groups that debuted in 2022: NewJeans. In it, the latter talked about their latest comeback, reminisced on their debut period and performed several songs.
But the unexpected crossover caused an uproar on Twitter after the artists surprisingly covered each other's hit singles. The 30-year-old South Korean artist sang NewJeans' "Hurt" while Hanni, Haerin, Minji, Danielle and Hyein showcased their rendition of the 2021 IU hit, "Celebrity."
During the show, NewJeans revealed why they opted to sing "Celebrity," with Minji explaining that they really loved the song and dedicated it to IU, who is considered a big "celebrity" in South Korea. Shocked by the revelation, IU jokingly denied her celebrity status but said it was her first time listening to the song in a different "mood," and it sounded "lovely."
Twitter account @newjeans_loop uploaded a clip of NewJeans' cover on Twitter, which received massive praises from fans and accumulated about 983,200 views and 27,800 likes as of press time.
"Goosebumps everywhere. These [girls'] talents cannot be denied. This got me so emotional," one user said.
Another commented, "I was literally crying [listening to] this cover. We need it on Spotify. It's new for me, NewJeans was singing a song with this kind of chord progression, it's [so] incredible. I have no words to say."
"I just love to hear all of them sing. No need to belt high notes, I prefer the warmth of your voices in this range," a third user said.
"This is why I love NewJeans. Every member legit sounds amazing, no joke. Most of the time boy/girl group always has at least one person that sounds 'ok-ish'. But not NewJeans and that's rare," a fourth user praised.
Another wrote, "NewJeans [has] the prettiest vocal tones. I can listen to this all day."
Before the show ended, IU performed her version of "Hurt." She revealed that she loved the song but was afraid that she wouldn't be able to pull it off. Hence, she and her bandmates practiced the song until filming day to perform the best version.
The same user also shared a clip of IU's performance, and the fans couldn't help but gush over her cover. Some described it as "beautiful," while others praised the singer's vocals.
"The way IU fully immersed herself into the song at [0:45] ... this is such a beautiful cover of 'Hurt' [oh my gosh]. I didn't know how much I needed this," one user wrote.
Another commented, "I really love her cover version, it's so soothing, please have it on Spotify."
"IU's voice never disappoints. IU always brings cover songs with her own style and own unique version," a third user said.
"Way beyond everyone's expectation. Way too [good]," a fourth user added.
Another praised, "I would stream this 24/7 if this was her song [oh my f—king gosh] the jazzy touch she put to 'Hurt' is so good."
For fans who couldn't get enough of IU and NewJeans, check out the full episode of "The Palette" Show for more musical performances below.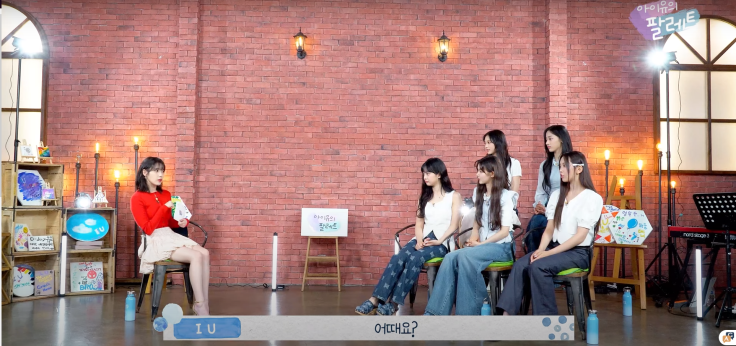 © Copyright IBTimes 2023. All rights reserved.