WATCH: SB19 Gathers Big Crowd At New York's Times Square While Performing 'Gento'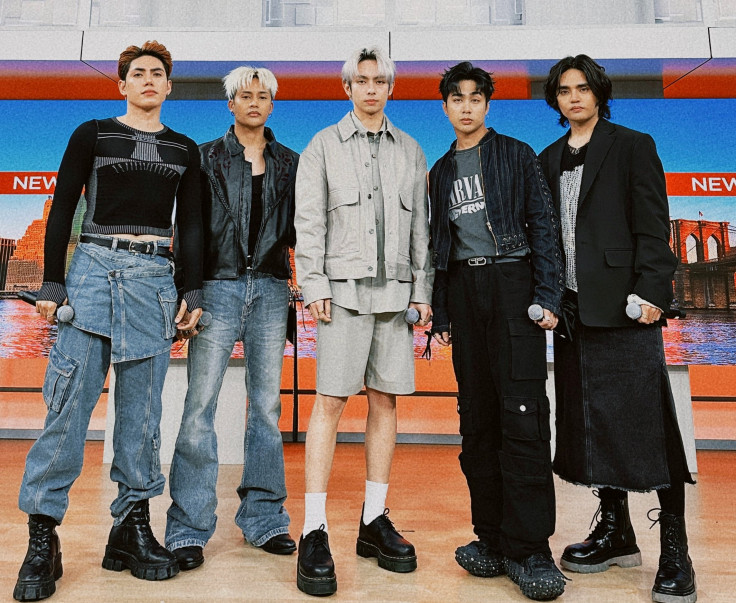 KEY POINTS
SB19 took "Gento" to the streets of NYC for a busking performance
Some clips showed that a large crowd gathered to watch SB19 perform
SB19 did a street mob on Los Angeles' Hollywood Boulevard earlier this month
SB19 held a busking performance on the streets of one of New York's most popular tourist spots. Video clips showed that the group caught the attention of several New Yorkers and tourists in the area.
Videos of the Filipino pop boy band performing at Times Square recently circulated online, prompting excited reactions from fans — known as A'TIN. But one video, uploaded by Twitter user @axxxer__, which appeared to be from a livestream, showed how SB19 impressively gathered a huge crowd in the area, especially during its performance of "Gento."
Another user uploaded photos of the group's first busking experience in the Big Apple, captured from a similar broadcast. Each photo progressively showed how people flocked to the area until they formed a large crowd. The user captioned the post, "So, @SB19Official, just did their 1st busking in NY TIMES SQUARE!!!"
After the clips went viral, fans, most notably from the P-Pop community, took to social media to express how proud they were of SB19's new achievement. Others also poked fun at the event, describing it as a huge "family reunion."
"PROUD is an understatement," one user wrote on Twitter, while another commented, "They can really pull a crowd!"
"Just dance guys, show them what you are capable of," a third user stated.
"DAYUMMM THEY'RE DOING IT AGAIN," a fourth user noted, seemingly referring to when SB19 dominated the streets of Los Angeles' Hollywood Boulevard earlier this month, dancing to its hits such as "Gento," "Crimzone" and "Bazinga," which also drew a huge crowd.
Luckily, one of the witnesses of SB19's Times Square busking event was also able to capture the full performance of "Gento" and uploaded it on Twitter. In the video, the crowd could be heard screaming and singing along with Pablo, Josh, Stell, Ken and Justin while they sang and hyped up the crowd.
Philippine-based media outlet ABS-CBN News also shared a video from SB19's "take over." But this time, it was of its performance to "Crimzone." It quickly gathered more than 16,000 views.
The event appeared to be a collaboration with EnVi Media — an international creative agency that works with various music artists across Asia. Most recently, the company uploaded a sneak peek of SB19's "#GENTO CHALLENGE IN NYC" and thanked the fans for coming to see them.
"Thank you so much to all of the #ATIN [who] came out to our #SB19 busking event! Did you like our surprise? Be sure to stay tuned for our official video," EnVi Media wrote in its caption.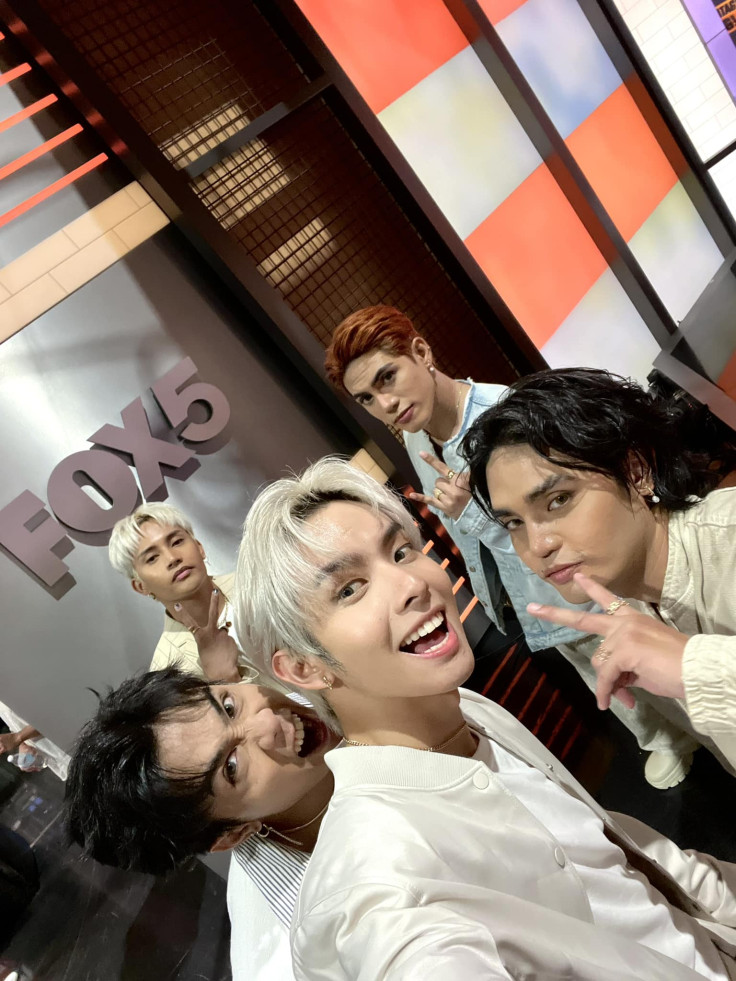 © Copyright IBTimes 2023. All rights reserved.