WATCH: SB19 Reveals The Most Emotional Member, Admits He's 'Sensitive'
KEY POINTS
SB19 was featured in an exclusive video by Character Media
The five members of the P-Pop group played the game of "Superlatives"
They revealed who's "the best" among them in different categories
In celebration of the successful North American leg of SB19's "PAGTATAG!" world tour, the members of the P-Pop boy group made an appearance on Character Media, formerly Kore Asian Media, which reports on the latest news on Asian American culture and entertainment.
Pablo, Josh, Stell, Ken and Justin took on the "Superlatives" game, where they had to reveal who they considered the most fitting member in different categories and scenarios.
They had a fun and exciting time while revealing who among them was the best cook, the most romantic, the best at keeping a secret, the most athletic and the one most likely to get emotional during a movie, among many other questions.
When asked who among them is most likely to get emotional during a movie, all of them answered the same member, Stell.
"I'm sensitive," Stell revealed. After his revelation, his bandmate Ken jokingly poked his leg. Then Stell said, "Oh, don't touch me!" and slapped Ken's hand, causing a burst of laughter among him and his bandmates.
"He cries a lot," Justin finished Stell's sentence. Meanwhile, SB19's leader Pablo explained, "He easily relates to things."
It was the only question that they had a unanimous answer to.
The other questions revealed Ken as the member who takes the longest to get ready and text back but is the most athletic.
Stell, aside from being the most emotional member, is also the group's best cook. He's also the one who takes and posts the most selfies, which he explained is because he likes capturing photos with beautiful sceneries, and he needs to post to promote something.
When asked about the member who spends the most time on their phone, the SB19 members said it was Josh. He's also the first person to hit the dance floor among them.
Justin and Pablo were only chosen once — as the best at keeping a secret and the most romantic, respectively.
Lastly, they were asked to name the member who was having the best time on tour. At first, they all answered "everyone" but added that Stell was the one having "the best, best time."
In other news, SB19's song "Gento" and member Ken's solo song "Criminal" made it to Channel R Radio's Songs of the Summer 2023.
SB19's "Gento," which has been rising as a dance craze among idols in South Korea and other countries recently, made it to the fifth spot of the list, alongside BTS' Jimin, Suga and V and Zayn Malik.
Meanwhile, Ken's solo song "Criminal" from his debut EP "COMPLEX" made it to Channel R's top 10 Songs of the Summer 2023 list at the eighth spot.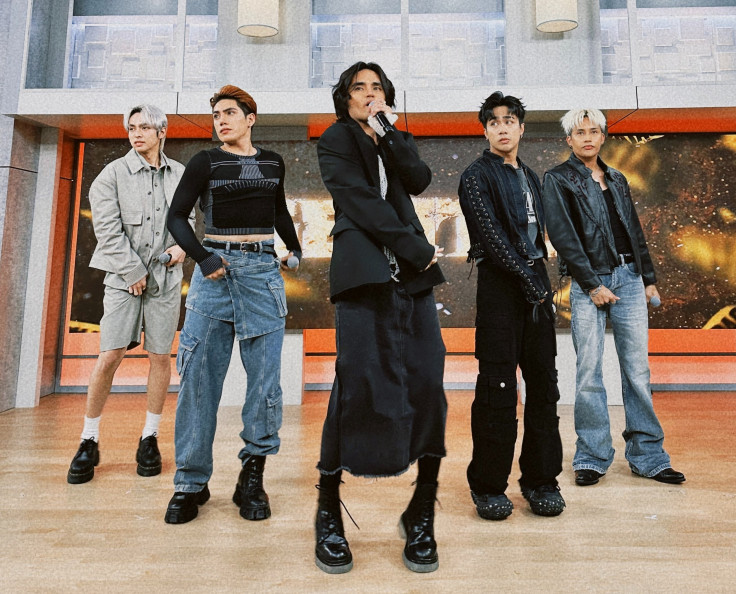 © Copyright IBTimes 2023. All rights reserved.