WATCH: Sports Idol Declines Taking Selfie With Fan's iPhone Over His Samsung Contract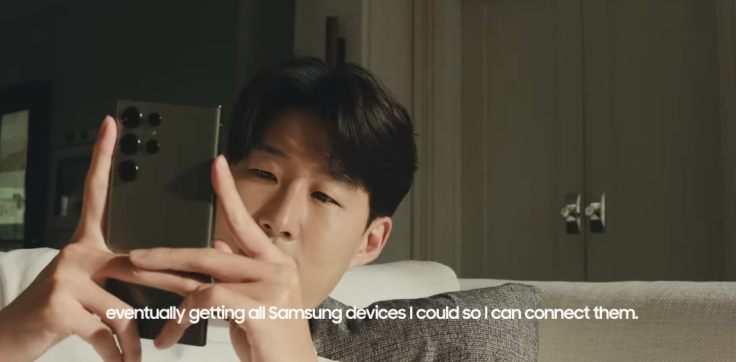 KEY POINTS
A fan's interaction with South Korean footballer Son Heung-min went viral on TikTok
Son Heung-min is a brand ambassador for Samsung Electronics' different products
Son recently appeared in Samsung's "SmartThings" campaign video in late August
South Korean football superstar Son Heung-min politely declined to hold out a fan's iPhone when the fan asked for a selfie.
In the now-viral TikTok video uploaded by @stevie_king, a fan with her iPhone was seen asking the 31-year-old professional footballer to hold her phone so they could take a selfie together. However, Son Heung-min put his hands together and politely asked for an apology because he wasn't allowed to hold an iPhone.
"Son can't hold fans' iPhone due to his contract with Samsung. If you want Son to take your selfie, you need a Samsung," the uploader wrote on her TikTok post.
The video has since gone viral with over 5.1 million views, 488,900 hearts, 20,200 bookmarks, 5,546 shares and 2,144 comments.
"The way he apologized with folded hands... Sonny. ❤️," commented one user; another stated, "He was very polite about it."
"[He is] one of the footballer[s] you can't hate. [He is] genuinely nice and down to earth," added a third user. A fourth user noted, "The guy is true to his word and contract."
"[He is] the nicest person in football history," another user claimed. "Get me a man as loyal as Son," one fan quipped.
Son Heung-min, who plays as a forward and captain for both the Premier League club Tottenham Hotspur and South Korea's national football team, is a brand ambassador for Samsung Electronics.
On Aug. 28, Son appeared in Samsung's "SmartThings" campaign video. In the video titled "Everyday SmartThings with HEUNG-MIN SON," the sports idol showed a glimpse of his usual day off as a homebody.
"At first, I was really drawn to the Z flip. From there, I started to switch each of my devices one by one; eventually getting all Samsung devices so I can connect them," shared Son in Samsung's campaign video.
According to him, connecting his multiple Samsung devices on the go saves him a lot of energy. "To me 'SmartThings' is something that connects and simplifies my life," Son further explained.
In other news, BTS' Suga, who is also a brand ambassador for Samsung, told fans who attended his sold-out "D-Day" concert tours that he would only take selfies with those using Samsung Galaxy phones, saying, "No iPhone, only Galaxy."
In July, the South Korean singer-rapper-producer graced Samsung's Galaxy Unpacked 2023 event to witness the launch of the Galaxy Flip 5 and Galaxy Z Fold 5.
To honor their partnership, the rapper was gifted with the new Galaxy Z Fold 5 and became the first-ever person to own one, Samsung revealed via its official Twitter account.
It was announced in a tweet with a photo of Suga receiving the phone from Samsung Electronics President Roh Tae-moon.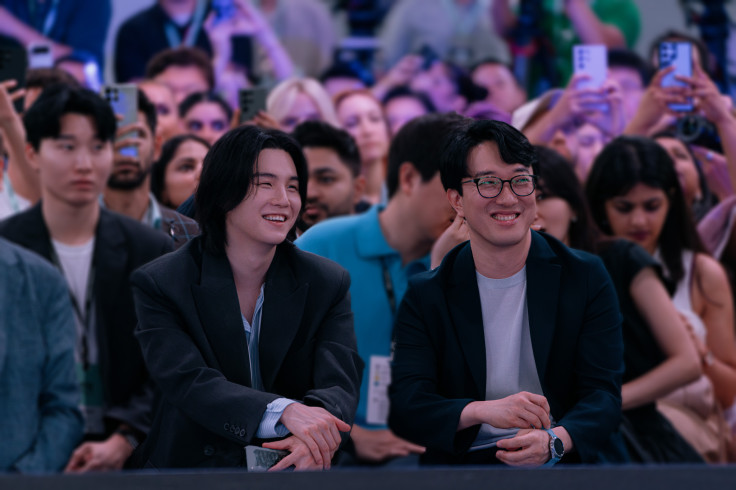 © Copyright IBTimes 2023. All rights reserved.