WATCH: Stray Kids Is The New Face Of Tommy Hilfiger; Vogue and GQ Drop Teaser Videos
KEY POINTS
Stray Kids' "Always Together" campaign with Tommy Hilfiger is now up
The "Always Together" campaign highlights belonging and inclusivity
The members' support towards each other represents modern families
American fashion brand Tommy Hilfiger selected K-Pop boy group Stray Kids as its Asian ambassadors for its Fall 2023 brand campaign, "Always Together."
The now eight-member boy group, which consists of Hyunjin, Felix, Bang Chan, Lee Know, I.N, Han, Seungmin and Changbin, is currently featured in different sections of the Tommy Hilfiger website, including Tommy Families, Everyday Essentials and Tommy Tartan.
Tommy Hilfiger described Stray Kids as an 8-piece group that is always together and supporting each other, "representing how modern families can be defined in ways beyond tradition."
With the launch of Stray Kids' campaign with the American fashion brand, Vogue Korea dropped a teaser video and a set of photos of the group in their Tommy Hilfiger outfits.
Vogue Korea described Stray Kids as a group of people with different personalities who gathered together in one dream called music. The members were also described as people who can now understand each other just by looking at each other.
"The meaningful narrative of Stray Kids and Tommy Hilfiger, who become even more powerful when eight people come together, starts now. Stay tuned," Vogue Korea wrote.
GQ Korea also released a set of photos and a teaser video of Stray Kids' campaign with Tommy Hilfiger.
"I can't even imagine what the time will be like for those who have been running with the same dream. Stray Kids [is] making [its] dream of music a reality. Each other's existence itself is the driving force," GQ Korea wrote.
Tommy Hilfiger's "Always Together" campaign also featured music giants, including Quincy Jones, Caesar and DJ Steve Aoki, and models Paloma Elsesser, Amber Valletta and Devon Aoki, per Korea Posts English.
"The campaign is an all-out celebration of our brand values of belonging and inclusivity with a focus on family," Hilfiger said in a statement, per Hypebeast. "We've brought together a cast of uniquely talented friends and family whose deep bonds and unwavering support of one another reminds me of the powerful relationships I have with my loved ones," he added.
In other news, Stray Kids announced on June 12 its "5-STAR Dome Tour 2023," which will take place across four domes in Japan and the KSPO Dome in Seoul, Korea.
The tour kicked off at the Paypay Dome in Fukuoka on Aug. 16 and 17 before the group headed to Vantelin Dome in Nagoya and Kyocera Dome in Osaka on Sept. 2 and 3 and Sept. 9 and 10, respectively.
Stray Kids' fourth stop for its tour will be at the KSPO Dome in Seoul on Sept. 30 and Oct. 1. Following it is a two-day concert at the Tokyo Dome in Tokyo on Oct. 28 and 29.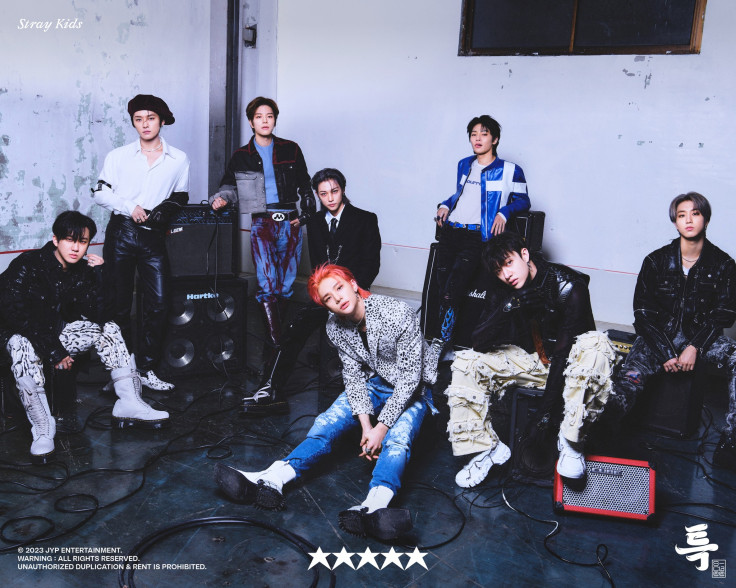 © Copyright IBTimes 2023. All rights reserved.